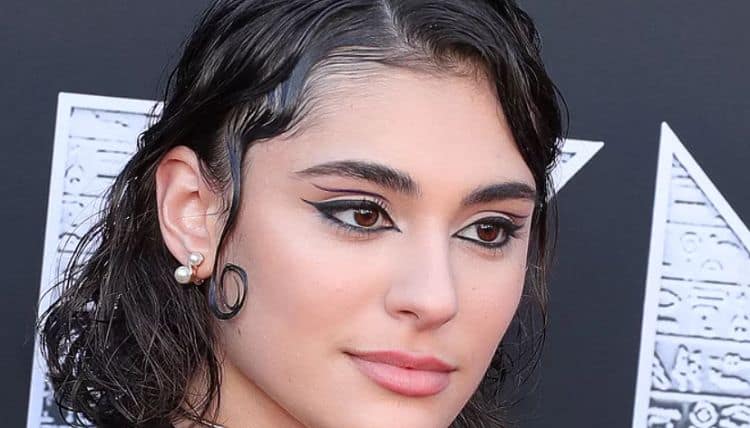 Yasmeen Fletcher is only 19 years old, but she's already much farther along in her career than most people her age. The talented young actress has been working hard to rise through the ranks since making her first on-screen appearance in 2019. Although she doesn't have much professional experience, Yasmeen carries herself with the grace and poise of someone who has been in the business for many years. Recently, she got a career-changing opportunity when she was cast in the upcoming TV series Ms. Marvel. The highly-anticipated project has the potential to take Yasmeen's career to the next level, and she couldn't be more excited. Keep reading for 10 things you didn't know about Yasmeen Fletcher.
1. She's Originally from California
So far, Yasmeen hasn't shared lots of details about her personal life. One thing we do know, though, is that she is originally from Orange County, CA. However, when she was only about three years old, her family relocated to Nevada. She moves to the Los Angeles area at the end of 2018 in order to give herself a better shot in her acting career.
2. She's All About Human Rights
Teenagers are often stereotyped as being self-centered and selfish. However, Yasmeen is living proof that that stereotype is completely inaccurate. Yasmeen is the kind of person who pays attention to the world around her and she is very passionate about human rights. She has used her platform to speak out against things such as racism.
3. She Loves Fashion
Style isn't something that everyone has, but Yasmeen has plenty. She loves being able to express herself through her clothing and she knows exactly how to put the perfect outfit together. When asked about her personal style, she told Naluda Magazine, "Explaining my fashion style can be a little bit difficult because of how diverse it is at times. I'd say it walks the line between comfortable and dressy. It's fairly experimental."
4. She Loves to Sing
Yasmeen has always loved to perform, but acting isn't what she always saw in her future. Instead, she thought she would eventually become a singer until a friend introduced her to the possibility of acting. Even though she no longer has plans to pursue a career as a singer, it's still something she does for fun.
5. Her Parents Are Her Role Models
Yasmeen comes from a close-knit family and her parents have been a strong source of support for her over the years. She told Naluda Magazine, "My parents have always been exemplary examples of how adults and people should act so they've been my longest role models. They're extremely hard working, kind, loving, and dedicated and if I can grow up to be half as amazing as them I'll be set. "
6. She's Adventurous
Yasmeen is the kind of person who isn't afraid to step outside of what she's used to and try new things. She enjoys traveling and exploring new places and she also likes to do things such as go snowboarding. Her love for adventure is something that will probably come in handy throughout her acting career.
7. She's a Big Robin Williams Fan
Yasmeen's parents are the only ones who have inspired her over the years. She has also always looked up to the late Robin Williams. While talking to Naluda Magazine, she said, "I'm extremely inspired by Robin Williams. His ability to go from a hilarious stand up to a serious dramatic actor has always been exciting to me."
8. She Isn't Afraid to Get a Little Political
Politics is a subject that most people try to stay away from. However, Yasmeen has no problem letting people know where she stands. In an Instagram post after president Joe Biden was elected, Yasmeen wrote, "While we can't quit working for a better America quite yet, I can say that I'm very proud to call this place my home ? Thank you to the Americans who voted for change #bidenharris2020".
9. She Was in a Music Video
At this point in her career, the vast majority of Yasmeen's acting has been done in TV shows. However, she has also gotten the chance to dip her toe into the music pond. In 2019, she appeared in the video for the song "I'm Alone" by Jarid Root. To date, the video has gotten nearly 2,000 views on YouTube.
10. She's All About Positivity
Even though Yasmeen has achieved a good deal of success so far in her career, her journey hasn't been without its ups and downs. No matter what kinds of challenges she's faced, though, Yasmeen has never let anything bring her down and she has mtained a positive attitude through it all.
Tell us what's wrong with this post? How could we improve it? :)
Let us improve this post!