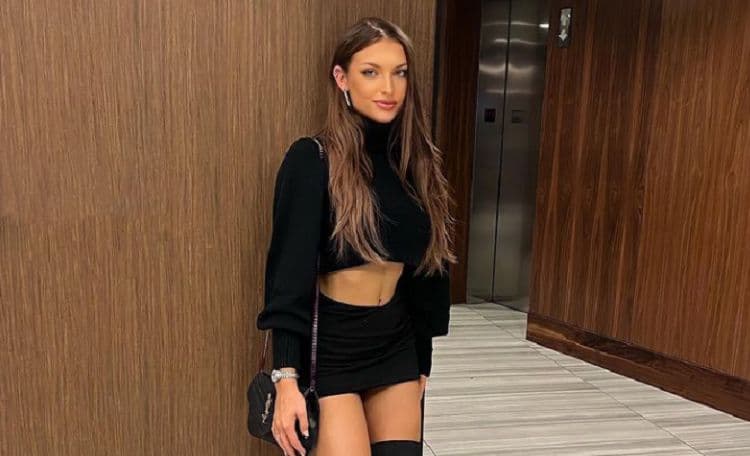 Landing a spot on a reality TV show can be a game-changer, and Savannah Nicole Gabriele is about to find out just how transformative it can be. She's part of the upcoming MTV reality series Buckhead Shore, set to premiere on June 23. As a spin-off of the hit Jersey Shore series, this Atlanta-based show promises a fresh cast of 20-somethings, sun-soaked fun, and no shortage of drama. Let's dive into 10 lesser-known facts about Savannah Nicole Gabriele.
1. Georgia Roots? It's a Mystery
Despite our best efforts, we couldn't uncover any details about Savannah's early life, leaving her birthplace and upbringing a mystery. What we do know is that she's relatively new to Atlanta and seems to be enjoying her time there.
2. A Culinary Enthusiast
While many view cooking as a necessary chore, Savannah embraces her time in the kitchen. She frequently shares her culinary creations on social media, showcasing her passion for food and cooking.
3. Avid Traveler
Traveling offers the chance to create unforgettable memories, and Savannah has been fortunate enough to explore various destinations. Her adventures span both domestic and international locations.
4. A Newcomer to the Entertainment Industry
As far as we know, Buckhead Shore marks Savannah's first foray into the entertainment world. With her foot in the door, she may seize other opportunities that come her way.
5. A Devoted Dog Lover
The bond between a person and their pet is truly special, and Savannah cherishes her connection with her adorable Pomeranian, Bean. While Bean doesn't have her own Instagram profile, she does have a highlight section on Savannah's account.
6. Drawn to the Water
When the weather permits, Savannah can often be found enjoying the water, whether it's boating or swimming. She loves being near the water and ensures her beach-ready physique all year round.
7. A Fashion Aficionado
Savannah's keen sense of style allows her to express her personality through her wardrobe. She loves wearing vibrant colors and turning heads with her fashion choices. Expect to see her serving up some fabulous looks on Buckhead Shore.
8. A Private Person
Despite joining a reality show, Savannah appears to value her privacy. There's little personal information about her online, and she keeps her social media posts relatively guarded. However, we may learn more about her once the show airs.
9. A Growing Social Media Presence
A large social media following can open doors to exciting opportunities. Savannah already boasts over 92,000 followers on Instagram, a number that's sure to grow once the show premieres. Expect brand partnerships to follow suit.
10. Embracing New Experiences
While some people prefer to stay within their comfort zone, Savannah isn't one to shy away from risks and new experiences. Her adventurous spirit likely played a role in her decision to join the cast of a reality TV show. Here's hoping it's a positive experience for her.
Tell us what's wrong with this post? How could we improve it? :)
Let us improve this post!