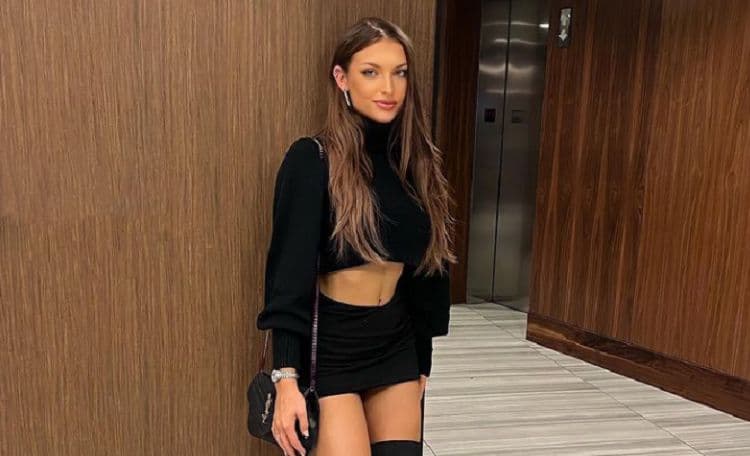 Getting cast in a reality TV series can be a life-changing experience in more ways than one. This is something Savannah Nicole Gabriele now knows. She is a cast member in the upcoming reality TV series Buckhead Shore which is set to premiere on MTV on June 23. As you can probably guess by the name, the show is a spin-off of the popular Jersey Shore series. This time, however, the series is set in the Atlanta area and features an entirely new cast of 20-somethings. Even though Buckhead isn't technically near the shore, this series is still going to have plenty of fun in the sun and even more drama. Here are 10 things you didn't know about Savannah Nicole Gabriele.
1. It's Unclear if She's Originally from Georgia
Unfortunately, we weren't able to track down any information on Savannah's upbringing. As a result, we don't know where she was born and raised. What we do know, however, is that she is relatively new to the Atlanta area and she seems to really enjoy living there.
2. She Likes to Cook
Many people see cooking as nothing more than a necessary chore. In fact, the last thing that people typically want to do is come home and cook after a long day. However, Savannah doesn't look at cooking that way. She loves spending time in the kitchen and she often shares pictures and photos of her work on social media.
3. She Likes to Travel
Traveling is one of the best ways to make new memories, but unfortunately, it's not something that everyone gets to experience. Savannah, however, has been very fortunate to visit lots of different places. Not only has she traveled within the United States, but she's also been to other countries, too.
4. She Doesn't Have Previous TV Experience
From what we know about Savannah, Buckhead Shore will be her first time doing anything in the entertainment industry. However, now that she's gotten her foot in the door there's a good chance she may decide to take advantage of other opportunities should they present themselves.
5. She Is A Dog Person
Anybody out there who has ever had a pet knows that the bond is indescribable. There's something about the love of a dog that nothing can compare to. This is something that Savannah is thankful she gets to experience. She has an adorable little Pomeranian who is her pride and joy. Although her dog, Bean, doesn't have her own Instagram profile, she has a highlight section on Savannah's.
6. She Enjoys Being Near the Water
When the weather is nice, you can usually find Savannah outside hanging out by the water. Whether she's boating or swimming, there's just something about the water that she can't resist. Needless to say, she likes to make sure that her body is beach-ready all year long.
7. She Loves Fashion
Savannah has a great sense of style and she enjoys sharing part of her personality through her clothing. She enjoys wearing bright colors and she's always ready to shut it down whenever she leaves the house. We'll probably get to see her serve some great looks during season one of Buckhead Shore.
8. She Likes Her Privacy
Since Savannah agreed to do a reality show, most people would probably assume that she's the kind of person who doesn't really care about her privacy. That doesn't seem to be the case, though. There is almost no personal information about her on the internet and she doesn't really post much on social media about her personal life. We probably will get to know a little more about her when the show airs, though.
9. She Has a Large Social Media Following
Having a big following on social media has become extremely valuable. Once a person builds a big enough audience, they can get lots of cool opportunities. Savannah already has more than 92,000 followers on Instagram. There's no doubt that number is going to grow even more once the show premiers. When that time comes, the brand partnerships will probably start rolling in.
10. She Isn't Afraid to Try New Things
There are lots of people who are totally fine with living their entire lives within their comfort zone. That isn't Savannah's style, though. She seems to be the kind of person who isn't afraid to take risks and try new things. Having this kind of personality is likely what led her to take a chance and join the cast of a reality TV show. Hopefully, the experience ends up being a positive one.
Tell us what's wrong with this post? How could we improve it? :)
Let us improve this post!