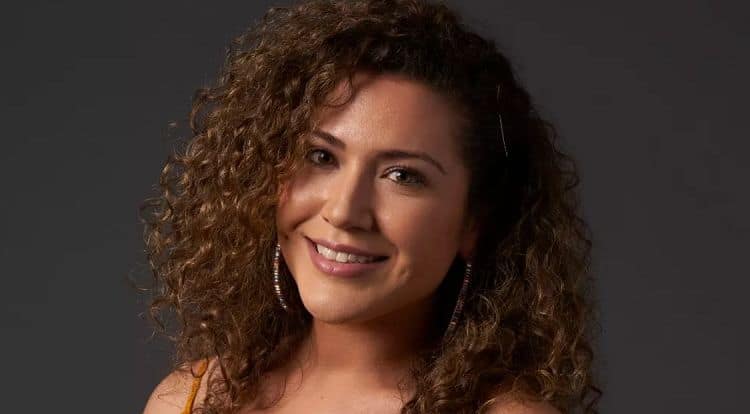 Reality television. You either love it, you hate it, or you tolerate a few shows in a very specific niche and that's all you can do. What are your feelings on the show Love is Blind? It's a show about love and romance and becoming engaged to a person you've never met before. The entire concept is interesting to a point. You meet someone without ever seeing their face, learning what they look like, or getting to touch them or see any photos with them. You simply talk to them. It's an entire concept of getting to know the person before you have a chance to judge the book by its cover. When you get to know this person for who they are and become engaged, only then do you finally get to see their face for the very first time. The concept is not new, but it's made people like Mallory Zapata famous. Who is this woman looking for love without actually seeing a person to love?
1. She's in PR
Public relations is a broad business, and she's in it. She is a PR manager, and she is happy to do what she does for a living. Her life is exciting, and she loves that she gets to work in communications for a living.
2. She's a Sports Lover
Give her a basketball any day, but she is a sports lover of all types. She's an especially big fan of the Chicago Bulls – or as the world likes to call this team, Michael's team. She loves basketball the most if we can make an assumption about her favorite sport.
3. Animals are For Her
She's a dog lover, and she makes that very clear. Her dog is adorable, and her dog is often with her whether she is home or out. Mallory appears to know all the good places around Chicago to take her pup to have a meal, to have brunch, or simply to enjoy the sights.
4. She Loves to See the World
Something she is fond of doing is traveling. When she's not working or with her family and her dog, she is out and about exploring. She seems to have a particular affinity for the beach, but we can see that she is the kind of woman who likes to do things in the city, too.
5. She's in Her 30s
More specifically, she is 32. She is a 32-year-old woman who has reached the pinnacle of her success. She's living in Chicago, she's enjoying her city, she's doing big things, and she is ready to find someone to share her life with and to spend her days with. We get it.
6. She is Close to Her Family
She is one to share photos regularly of her family, and she is especially close to her mom and dad. They are adorable, and we get it. She loves to share their photos, spend time with them, and she is clearly smitten with them.
7. She Wants Long-Term Love
She's not in the game of looking for love unless it is the long-term kind of love that lasts a lifetime. Her own parents have been married for 50 years, and she doesn't want a love that does not go with that kind of love story. She wants what they have.
8. She Looks Up to Her Family
Her mom and dad were both amazing parents and partners to one another. She often discusses how happy they are but how much work they both put into their marriage and always have, and that is absolutely something she is looking to accomplish in her own life, too. She wants a happy love, but she also wants the kind of love that they have.
9. She is a Catch
She's successful. She's independent. She loves to travel and have fun, she loves her family, and she is looking for something serious. We have a feeling that this show will do wonders for her if she can meet a man she both intimately likes as a person and is physically attracted to when they first meet. She is not in this for games, from what we can ascertain, and we hope she finds real love.
10. We Don't Know Her Love Story
We feel we do know so much about this soon-to-be reality star, but we do not feel we know much about her love story. She isn't attached. She is looking for love on national television. She seems like such a catch. What's her story?
Tell us what's wrong with this post? How could we improve it? :)
Let us improve this post!