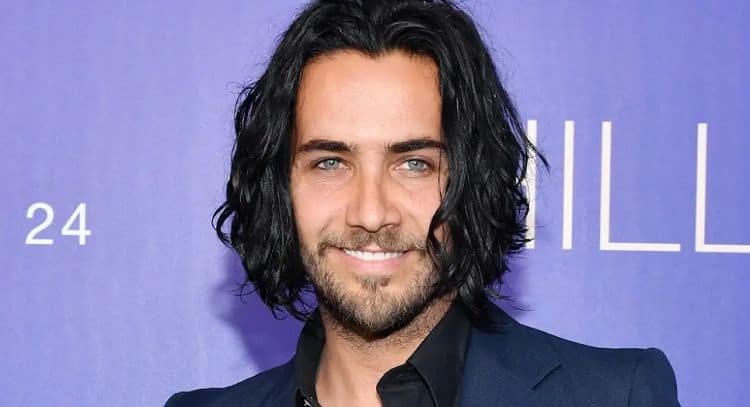 Oh, Justin Bobby. It takes a significant impact on the world to go by a name that isn't even your full name and still have almost everyone recognize who you are. We all remember Justin Bobby, star of "The Hills," alongside famous faces such as Lauren Conrad. Justin Bobby was a bit of a villain back then, on-again, and off-again with his girlfriend Audrina, and most people were either cheering them on or wondering what on earth she was doing with him. Either way, though, he's a household name because of it, and many people are wondering where he is today.
1. He's Almost 40
Go ahead and take a moment to let that one sink in. Justin Bobby celebrated his 39th birthday in March 2021. He'll turn 40 on March 11, 2022 (he was born in 1982), and it's probably safe to say the world feels collectively old considering we are the same age.
2. He's in a Band
Justin Bobby is in a band. He has many roles, including guitarist and vocalist. However, he's also the percussionist for his band, which is called BobbyrocK. They are based out of Austin, Texas, though we do know that Justin Bobby is a born and raised Orange County, California kid.
3. He Says the Original Show is Not Real
When Justin Bobby (or Justin Brescia as he was named at birth) was tapped to star in "The Hills: New Beginnings," he was all for it. He did come out and say that he is appreciative of a more true-to-form situation this time around, though. He felt that the first bout of reality television did not portray him or anyone in the cast in an honest light. He felt the editing took a lot of the honesty away from what was really going on and how things were in reality, and it made him and many other cast members look bad.
4. He is Ready to Settle Down
He is about to turn 40, so this should not come as a surprise to anyone. However, the reputed bad boy has made it clear that he's ready to get his life together and stop with the bad boy situation so that he can settle down and have a family of his own. He does see himself eventually having kids and a wife, and he considers himself very traditional in that manner.
5. He Feels Misunderstood
Justin Bobby does not feel that the world understands him well. He feels that he's been portrayed to be one guy when he's just not that guy. It is true that he doesn't always share his life with the world and open up as much as others, but that doesn't mean he is not a traditional guy with traditional values and a deep understanding of himself.
6. He is Friendly With Brody Jenner's Ex-Wife
Right now, the world is cheering him and Kaitlynn Carter on in their newfound friendship. They are all starring in this reality show together, and her ex-husband brought a new girlfriend along on a group trip without telling her. That was when Justin Bobby decided he would tell her he is there for her, and the world saw a new friendship blossom. Some are hoping for a bit of a romance there, too.
7. He was a Hairdresser
Before he was a reality star on television back in the early 2000s, he was a hairdresser. This should not come as a surprise to anyone considering how great his hair is. What is surprising, however, is that he was a hairdresser for some famous people. He worked for Maroon 5 doing the band's hair.
8. Adam Levine Has Great Compliments for Justin Bobby
Adam Levine once told MTV, "I don't quite know how to say this – I've got to say this delicately – but the man is the most incredible hairstylist ever. He really is. He was really passionate about cutting hair, he was like a sculptor. I know it sounds crazy, but the dude is a monster," he said of his former hairdresser. Those are kind words.
9. He Opened Three Salons
Justin Bobby followed his dreams for some time. Following his first stint in reality television, he opened three salons. He had two in the United States – in New York and Los Angeles – and he had one in Nicaragua. The two US locations have since closed, but we don't know if the third in Nicaragua is still open.
10. Justin Bobby's Net Worth
It might seem like he would be worth a lot more, but sources online state that he is worth an estimated $150,000. It's not much for someone who has done so much with his life, but we really don't know much about what he's actually been doing in the past few years.