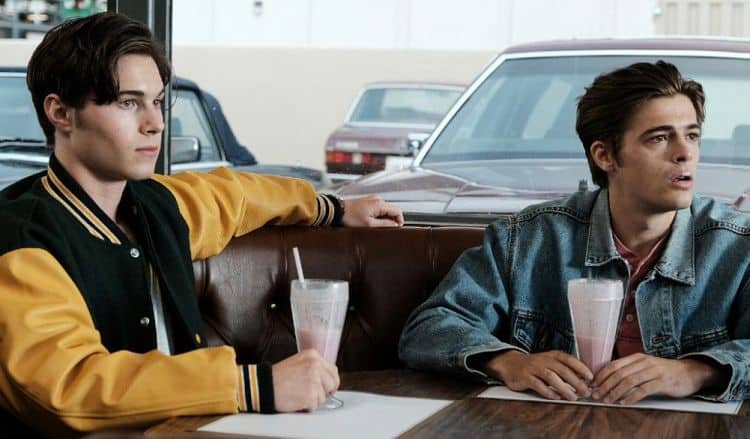 Euphoria is arguably one of the most popular shows on HBO and fans are excited that the series is finally back for its second season. As expected, there are already lots of twists and turns and one of them is Cal's backstory. In the third episode, viewers are taken back in time and introduced to a younger version of Cal played by Henry Eikenberry. Since the episode aired, Eikenberry has been getting a lot of attention and many fans are eager to learn more about him. After all, his appearance in the episode was the first time that many people had ever seen his face. Continue reading to learn 10 things you didn't know about Henry Eikenberry.
1. He Is A New York Native
If you're looking to get into the entertainment industry, New York City is one of the best places in the world for you to be. As a result, countless people pack up and move there every year in hopes of chasing their dreams. Luckily for Henry, that isn't something he had to do. He is originally from New York City and it appears that he is currently living in the Brooklyn area.
2. Euphoria Is His First Acting Role
If Henry's face was unfamiliar to you when you saw him on Euphoria, it's because he doesn't have any other professional acting experience. Since Henry doesn't have a page on IMDB, there is a very good chance that his role in Euphoria is the first time he's been in a TV show or movie.
3. Family Is Important to Him
We weren't able to any information on Henry's upbringing or family life. However, his Instagram profile makes it very clear that family is one of the things that means the most to him. In addition to his parents, it appears that Henry also has one brother and one sister.
4. He Enjoys Off-Roading
Henry is definitely the kind of person who likes a good adrenaline rush every once in a while. Based on photos from his Instagram profile, we see that he loves to ride dirt bikes and four-wheelers. It's unclear if he has ever done any kind of motocross on a competitive level.
5. He Likes His Privacy
After his appearance in Euphoria, lots of people flocked to the internet to learn more about Henry. Unfortunately, though, they probably weren't able to find much. So far, Henry has chosen to be very private, and little is known about him other than what's available on his Instagram profile. If he decides to stick around in the acting world, it'll be interesting to see if he decides to open up more.
6. He Is An Animal Lover
There's always something a little heartwarming about finding out that a person loves animals. With that said, Euphoria fans should get ready to fall even more in love with Henry. While it's unclear if he has any pets of his own, he seems to love all kinds of animals.
7. He Likes to Travel
Getting out and seeing the world is one of the best experiences a person can have. Henry has gotten to do lots of traveling over the years and it's not something he takes for granted. In addition to places in the United States, Henry has also traveled to France. There's a good chance he'll get to visit even more places in the years to come.
8. He Is a Model
Being in Euphoria might have been Henry's first time doing a TV show, but it wasn't his first time being in front of a camera. He, along with his brother, Tristan, has been modeling for several years. In 2016, the brothers did a photoshoot with i-D Magazine. It's unclear if Henry is currently signed to a modeling agency.
9. He Is Thankful For All Of The Support He's Gotten
Being thrust into the spotlight can be overwhelming, but so far, Henry seems to be handling it with plenty of poise. He is grateful for the opportunity to be part of Euphoria and for all of the love he's been getting from fans. He even took the time to make an Instagram post thanking everybody for supporting him.
10. He Is A Basketball Fan
We didn't find any information to suggest that Henry has ever been a competitive basketball player, but it does appear that he is a fan of the sport. Despite being a New York Native, it looks like he was a Miami Heat fan several years ago when Ray Allen and LeBron James were on the team.
Tell us what's wrong with this post? How could we improve it? :)
Let us improve this post!