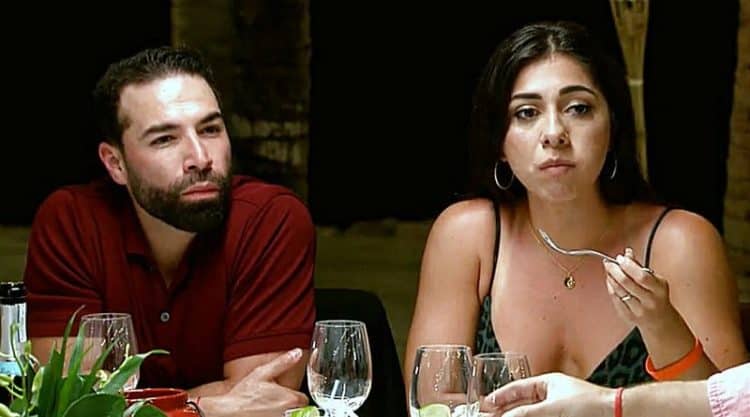 Agreeing to marry someone you just met – literally as they walk down the aisle toward you – is a situation that most people will never find themselves facing. However, it's very much a situation that people expect when they sign up to star on the hit reality show, "Married at First Sight," which is exactly what it sounds like. You get married to someone the first time you see them – which makes us wonder just how bad the dating world is anymore. If you are willing to wed someone who is a complete stranger within minutes of meeting (at your wedding), dating must be rough. Rachel Gordillo is a woman who doesn't seem like she needs to go onto a show like this one, yet here she is. She's a woman who got married to a man she met at first sight, and the world wants to know more about her. Specifically, what made her feel this was the right option for her to head onto reality television to find a spouse?
1. She's From Texas
Gordillo is a proud Texan, as most Texans are. She was born in Houston, and she's a native of the city. Her parents, however, are immigrants who came to Texas by way of Mexico. Despite moving to America for a better life, they incorporate their Mexican heritage into their lives regularly, and their daughter is proud of her heritage.
2. Her Parents are Divorced
It's easy to assume someone who might sign up to get married to a stranger on their own wedding day might have some childhood trauma. However, Gordillo is adamant she had a lovely childhood filled with happy memories. Her parents separated when she was a child, but her life was otherwise very happy and well-adjusted.
3. She's Suffered Insecurity
Here's the answer to the question we all want to know: Why would this lovely woman who has a seemingly happy life feel she's no other choice but to marry a stranger? She's suffered insecurities in her relationships as an adult, and it's something she wants to see in her marriage. She wants to see a happy, loving marriage in her life, and she's not dealing with her insecurities as a problem any longer.
4. She's a College Graduate
She lived in Houston her entire life, and she even went to college in her hometown. She is a proud graduate of the University of Houston. She has a degree in education, and she put it to good use. She's currently in her early 30s and teaching elementary school.
5. She Has a Passion for What she Does
As a fifth-grade teacher, she has an important role in her students' lives. She's the person who helps them go from their final year of elementary school to their first year of middle school through a successful transition. She plays a pertinent role in allowing her students to successfully make that transition, and she's passionate about her job.
6. She is Quick
Perhaps her biggest flaw in relationships is that she is quick. She falls quickly in love with someone she meets, and then she falls quickly out of love with someone, and it can all be based on one single factor. One mistake, one flaw; she sees it, and she's out. She's hoping she can learn to become more nurturing of her partner in a marriage.
7. She is Married
She and her new husband are currently enjoying their newly married life. His name is Jose, and they are dealing with their new marriage as well as can be expected. Of course, he is a man who wants to be a provider and a caregiver for his new wife, and she is not that into it. She loves what she does and her own independence, and this currently seems to be the biggest issue in their marriage.
8. She's Close to Her Family
She's always been close to her family, and their opinion matters to her. Her own father taught her that she might not have a husband in an instant and that she needs to be financially stable and capable of taking care of herself from the start. While her husband wants to be her provider, she's worried because of what her father taught her.
9. She's Trying to Change
She's already admitted that she runs. She is not a woman who cares much for conflict and displeasure in her relationships, and she's a runner. Her husband is hurt because she'll be a loving wife one moment and then tell him that she's not in love with him the moment they argue. They both have issues to work out, and they need to figure that out together.
10. A Sit Down Would be Good for Them
While they seem to have their issues and a certain level of immaturity (locking your wife out after a fight and then using the excuse you always lock up before bed…), it seems to viewers that a good sit down conversation in which they both listen without interruption and get out what they want to say, make some goals as a couple, and work through things might be a good idea for them. They both seem to know what they don't like, and perhaps hearing from their spouse what that is in a manner that is not accusatory or confrontational might be useful.
Tell us what's wrong with this post? How could we improve it? :)
Let us improve this post!