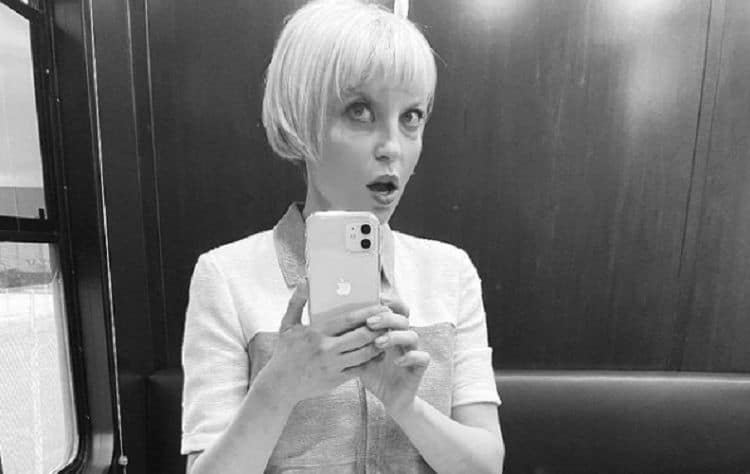 Laura Ligouri may not be one of the most well-known people in the entertainment industry, but that doesn't mean she's any less talented than the names you're used to seeing in starring roles. During her time in the industry, which has been more than a decade, Laura has gotten the chance to work on some very cool projects. Along the way, she's even crossed paths with some of the industry's biggest stars. However, 2022 might just go down in the books as her best year yet. Her role in the TV series American Gigolo has gotten her a lot of attention, and her growing fan base is excited to see more from her. Keep reading for 10 things you didn't know about Laura Liguori.
1. She's an Arizona Native
Laura was born and raised in Scottsdale, Arizona and she's very proud of where she's from. She has very fond memories of growing up in the beautiful sunny weather. Despite her love for her hometown, however, she knew that she would have to relocate in order to make it as an actress. She decided to move to Los Angeles after high school and it appears she still lives in the area.
2. She's a Formally Trained Actress
Laura has devoted lots of time and energy to building a successful acting career. During an interview with Voyage LA, Laura said, "I graduated from Loyola Marymount University, my major in theatre arts and performance. I also had the opportunity to study abroad and classically trained at the Oxford School of Drama in England." It goes without saying that the work she's put into her career has definitely paid off.
3. She Loves Giving Back to Others
Laura is the kind of person who is all about making the world a better place and she hopes to make a positive impact on the people she comes in contact with. Philanthropy is one of her favorite ways to do that and it's something she hopes to do more of in the future.
4. She Has Theater Experience
TV and film roles tend to be the most sought after because they come with higher pay and more notoriety. However, there is something about the stage that many actors can't resist. Laura has been a part of several theater productions over the years including some off-Broadway shows.
5. She's a Child Advocate
Causes that impact children are especially close to Laura's heart. According to her website, "Liguori was appointed by the Los Angeles Children's court as a Child Advocate in 2016 and continues to serve volunteering as voice for the children in the foster care system that have been silenced."
6. She Was in Iron Man
Even though Laura doesn't have the longest acting resume, she still has managed to get involved in some impressive projects. She made a small appearance in the 2008 film Iron Man as a ballroom dancer. Some of her other notable credits include TV shows like Suburgatory and Ugly Betty.
7. She Likes Her Privacy
There are lots of people in the entertainment business who love being in the spotlight every chance they get. However, that doesn't appear to be Laura's style, though. She has chosen to keep the details of her personal life away from the spotlight. Although she does have an Instagram profile, it is currently set to private. The fact that she only has 280 followers shows that she doesn't just accept every request she gets.
8. She's a Family Oriented Person
Laura comes from a very close family and she has maintained those bonds into adulthood. In a world where many parents feel disappointed if their child wants to pursue a career in the arts, she feels very thankful to have always had the love and support of her family. It's unclear whether she has any siblings.
9. She Has Some Behind-the-Scenes Experience
Acting has been Laura's primary focus over the years, but she has also shown an interest in what it's like to tell stories from other perspectives. She made her debut as a producer in 2017 with a short film called Hollywood Girl: The Peg Entwistle Story. She also acted and did stunts in the project.
10. She Practices Buddhism
We weren't able to find any details on what Laura's religious beliefs were growing up, but we do know that she now practices Buddhism. Her website states that "Liguori is an active member of the Soka Gakkai International since 2007 which is a world peace movement based upon Nichiren Buddhism." She has also written articles on Buddhism that have been published in a magazine called Living Buddhism.
Tell us what's wrong with this post? How could we improve it? :)
Let us improve this post!