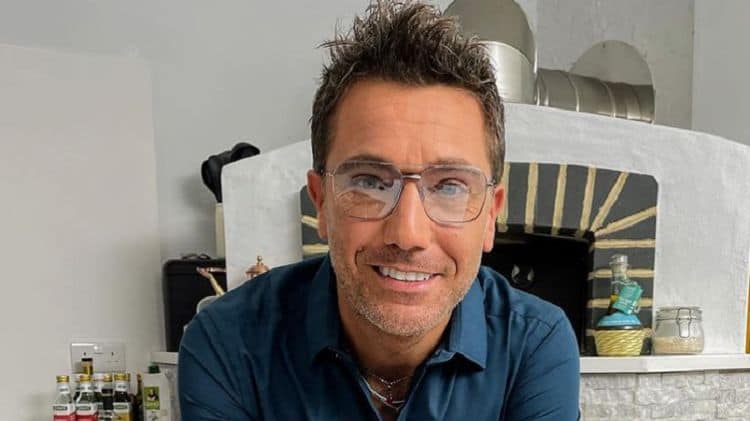 Food is one of the few things that has the ability to bring people together from all over the world. That is something that world-renowned chef, Gino D'Acampo understands fully. Since starting his culinary career, Gino's cooking skills have allowed him to connect with countless people. Not only have his skills earned him lots of success in the kitchen, but they've also allowed him to break into the entertainment industry. Over the years, Gino has made dozens of TV appearances. Even if you're not someone who likes to cook, chances are you've been inspired by Gino. Continue reading to learn 10 things you didn't know about Gino D'Acampo.
1. He Doesn't Like To Be Active
Lots of people who work in the food industry try to stay as active as possible so they can remain healthy while spending so much time around food. Gino doesn't feel that way, however. According to an article from The Scottish Sun, Gino said, "I mean, for everybody, it's very important to know that the D'Acampo family we hate, hate anything that requires our body to move." He added, "Walking – never done it, kayaking – never done it. Any kind of exploring, camping – forget about it. We are the worst family to do something like that, simple as that".
2. He's Active On TikTok
TikTok is often considered an app for Gen Z, but young content creators aren't the only ones who have found success on the platform. Gino is a very active TikTok user and his consistency has paid off. He has more than 1 million followers on TikTok and his content has gotten 5 million likes.
3. He Has Released More Than A Dozen Books
If you've been following Gino's journey over the years, you probably know that he has released cookbooks. However, you may not be aware of just how many he has put out over the years. Gino is the author of 15 cookbooks with the most recent one released in October of 2021.
4. He Enjoys His Privacy
Gino has spent a good portion of his career in the public eye. However, that doesn't mean that he likes to put his entire life on display. Gino has actually been pretty private throughout the years. Instead of sharing details about his personal life, he prefers to keep all of the attention on his work.
5. He Loves Rugby
While we weren't able to find any information on whether Gino has ever been an athlete himself, we do know that he is a big rugby fan. Even though he is originally from Italy, he has lived in England for many years and is an especially big follower of the England-based team, the Leicester Tigers.
6. He's Done A Little Acting
Most of Gino's time in the entertainment industry has involved working as a judge or host. What many people don't realize, though, is that he's also done a little bit of acting. According to his IMDB page, Gino has two acting credits, one for a movie called Keith Lemon: The Film and another for a TV show called Stella.
7. He's Had Some Trouble With The Law
Things might be going well for Gino now, but that wasn't always the case. In 1998, Gino was convicted after being charged with the burglary of singer Paul Young's home. Gino subsequently served two years in prison. It doesn't appear he's had any issues with the law since.
8. He's A Dog Person
There's always something heartwarming about finding out what a person loves animals. That said, get ready for your heart to melt. From what we can tell, Gino is a dog lover and he loves spending time with his fur baby, Orio. Even though Orio doesn't have his own Instagram account, he has made several appearances on Gino's.
9. He's a Formally Trained Chef
There are quite a few people in the culinary industry whose skills in the kitchen are strictly self-taught, but that isn't the case for Gino. He studied at the Luigi De Medici Catering College in Italy and it's clear that the work he put in during school has really paid off for him.
10. He's A Strict Parent
Gino is the proud father of three children, and he loves spending time with them whenever he gets the chance. However, he has made it known that he is a strict parent and he "runs a house with rules". For example, Gino doesn't tolerate his children being picky about the foods they eat. Instead, he finds ways to ensure that they try foods they may not want to eat.
Tell us what's wrong with this post? How could we improve it? :)
Let us improve this post!