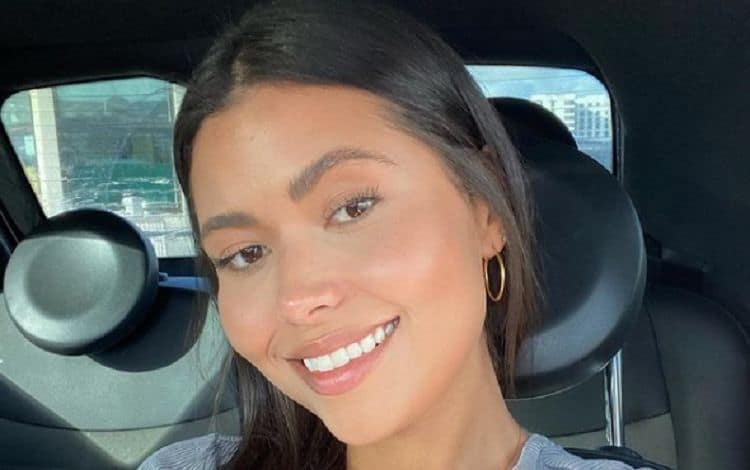 Season three of Love Island USA was definitely one for the books. There were plenty of love connections and there was certainly no shortage of drama. When Florence Mueller came to the island towards the end of the season, she was ready to shake things up even more. Unfortunately, her time on the show ended up being very brief, but she still made her mark. Now that the season is over, Florence is still enjoying her time in the spotlight and it looks like people are really enjoying her being there. Her fan base has grown tremendously, and it looks like her time on the show was worth it even though she didn't find love. Here are 10 things you didn't know about Florence Mueller.
1. Love Island Is Her First TV Experience
Florence definitely has what it takes to light up the screen every time she gets in front of a camera, so some people may be surprised to know that Love Island was the first time she's been on TV. Now that she's already gotten in the door, however, there's a chance she'll decide to do another show in the future.
2. She's Passionate About Human Rights
Florence already had a pretty big social media following even more going on Love Island USA, and she's always made it a point to use her popularity to help shed light on the things that are important to her. She is a strong supporter of the Black Lives Matter Movement and the fight to end police brutality.
3. She's A Model
With a good eye for fashion and a face for the camera, it's easy to see why Florence was drawn to the modeling world. She is currently signed to Next Models which is one of the most well-known agencies in the business. So far, she has gotten to do several professional photoshoots. Now that she's getting more attention, it could possibly lead to more modeling opportunities.
4. She Loves Adventure
Florence definitely isn't the kind of person who just wants to sit in the house all day. Instead, she prefers to get out and enjoy life as much as she can. She is a very adventurous person and she doesn't shy away from a good adrenaline rush. She loves to do things such as traveling, riding jet skis, and even go sky diving.
5. She Has A YouTube Channel
Now that Florence is a reality TV star, she is trying to make the most of her 15 minutes of fame by continuing to ramp up her online presence. Florence has a YouTube channel, but she's only uploaded one video so far. At the moment, her channel only has 293 subscribers but that number will likely increase once more people find out about it. It'll be interesting to see what kind of content she decides to post once she starts uploading on a regular basis.
6. She Loves Food
Vegans often get a reputation for being pretty boring eaters due to their diety limits. However, just because Florence is a vegan doesn't mean that she doesn't like to enjoy good food. She loves trying new dishes and she has an entire highlight section on her Instagram profile dedicated to food.
7. She Enjoys Interacting With Love Island Fans
Maintaining good connections with fans is important, and that's something that Florence fully understands. Florence loves getting the chance to connect with Love Island viewers on social media. It's very common to see her responding to questions and comments via Twitter, and people love hearing from her.
8. She's A TikToker
Florence has 120,000 followers on Instagram, but that isn't the only place where she's built a large audience. She is also very active on TikTok where she has almost 280,000 followers. What's even more impressive is the fact that her content has gotten more than two million likes.
9. She Has A College Degree
Florence doesn't just have a pretty face, she also has the brains to go along with it. She began her college career at Miami Dade College and then went on to Florida International University and she graduated with a degree in marketing. She also studied psychology.
10. She Has Some Famous Friends
Love Island may have been Florence's first time on TV, but it's definitely not the first time she's been in or near the spotlight. Even before the reality TV opportunity came along, Florence was rubbing elbows with some well-known people. She is good friends with British race car driver, Lewis Hamilton. She also has several famous followers on social media including Tory Lanez.Love Island USA