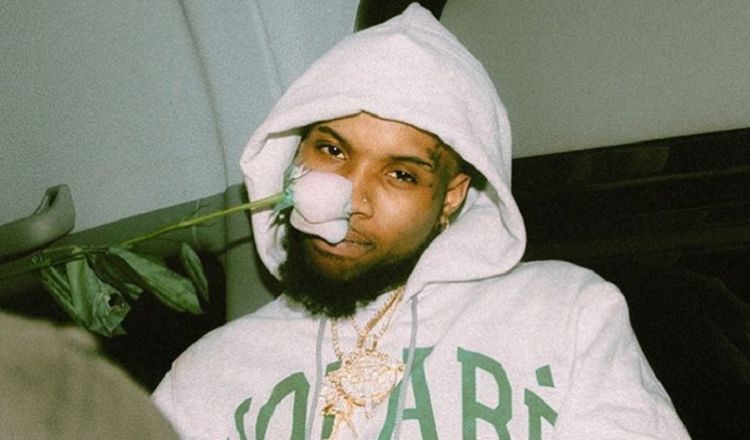 Tory Lanez is a famous Canadian rapper who achieved significant recognition for his mixtape "Lost Cause." He has an exciting life story; dealing with many complex situations as a teen, he still managed to be a successful artist and rapper for nearly a decade. But with his past mistakes and a run-in with the law coming to haunt him, there are some dark things we didn't know about this musician. Although he's a talented rapper with supportive fans, here are ten things that you probably need to learn about Tory Lanez.
1. Tory Lanez is Canadian
Tory was born in Toronto, Canada. This makes him a Canadian by his birth. However, while he was still young, his parents moved to Florida in the United States. They resettled in America, but Tory had problems with adaptation, and he had lost his mother. The family sent him back to Toronto, where he lived with his grandmother. He spent time between both countries. But after being found guilty, the 30-year-old actor could be facing deportation. His lawyers contacted immigration officials hours before the verdict was read.
2. Tory experienced a significant loss
Tory's mom died when he was still young. This significantly impacted his life; as a teenager, it led to behavioral problems. He was struggling at this point in his life, and he even lived independently by the time he was 15 years old. It's hard for a teen to grow up without the love and guidance of a mother. His father moved on and re-married, which further put a strain on their relationship.
3. He is a father
Most people didn't know until he showed up to court with a young boy on his arm that Tory Lanez was a father. Last year, he posted a picture with his son, Kai, during their morning routine. But some fans speculated that the young boy was a family member. Kai was born in 2017 and was featured on the cover of his album 'The New Toronto 3' in 2020. Sadly, the young boy might have to grow up without his father.
4. Tory Lanez was already in legal trouble before the shooting incident
Despite all the drama surrounding his case with Megan Thee Stallion, this is not the first time; Daystar has had to go to court and fight for his freedom. In 2017, Tory was arrested on gun and drug charges in Florida. The police stopped him in his 2014 Rolls-Royce, and he didn't have a valid driver's license. And being a Canadian, he was prohibited from driving in the united states. They also found 20 grams of marijuana in his glove box and an unloaded gun. Tory was later released after posting a $1000 bond.
5. He is now in jail
A Los Angeles jury found Tory Lanez guilty of shooting rapper and musician Megan Thee Stallion. According to the law, the singer now faces close to 22 years in jail. He was found guilty of assault with an automatic weapon, discharging a firearm with gross negligence, and holding a loaded gun. The trial has been going on for years over the incident between Tory, Megan, and her best friend Kelsey in the Hollywood hills area in 2020. He was immediately taken into custody after the verdict. Although Tory Lanez's family disagrees with the ruling, there is no news yet on whether the star will appeal the decision.
6. Lanez is a sensation on Social media
It didn't take fans of Tory Lanez long to figure out that his social media accounts are an excellent resource for keeping up with what's going on in his personal and professional life. He has more than 1.6 million followers on Twitter, but his Instagram account is bulging at the seams, with fans at 4.7 million followers. He's an artist who is loved by hordes of followers. He became even more popular with his Instagram live Quarantine Radio during the covid pandemic. The singer kept updating his followers and insisting on his innocence while the trial between him and Megan was ongoing until the court barred him from speaking on the case on social media.
7. Sean Kingston helped Lanez get started
When Tory Lanez was starting the music business, he had a little help along the way. Before he became famous, he was discovered by Sean Kingston, who is a Jamaican-American reggae, R&B, and hip-hop singer. He saw that young Tory had a lot of talent, so he took it upon himself to mentor the young artist and help him get his start.
8. He had a few songs that made him famous
Although Tory Lanez has released a lot more than this, a few ultra-popular songs in particular charted and helped to make him famous. According to billboard.com, "Luv" peaked at number 19 in September of 2016, "Say It" reached #23 in February of 2016; "Talk To Me" Peaked at number 43 in January of 2019; "Kika" reached number 44″ in December of 2018, and "Litty" made it to number 49 in November of 2016.
9. Tory had a rivalry with Drake
Tory Lanez and superstar Drake were not always the best of friends. When Tory first got into the scene, most people assumed he was related to Drake, which he didn't like. They threw shots at each other in their music for years. In 2016, Tory even said he was gunning for Drake's number-one spot. But they appeared to quash their beef when the two posted pictures of them standing together on their Instagram accounts. The rivalry over the best rapper was laid to rest, considering Tory won't be making any music for a while.
10. Daystar Peterson is still a multi-talented artist
Whether you know him by Daystar Peterson or Tory Lanez, he's among the most talented rappers in the business today. He may not be the biggest name, but he has been cut a large slice of the pie. At 27, Tory Lanez made a name for himself in the music industry. He's a rapper, singer, and songwriter, and he's a record producer. Tory Lanez has had a good run of it so far, but his run-in with the law has not done any good for his career. With a reputation for acting out and allegedly assaulting other rappers and singers, it will be a while before he is accepted back into the industry.