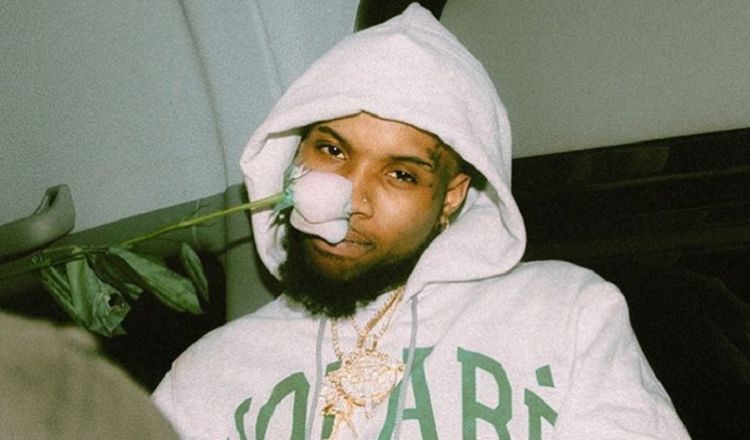 Tory Lanez is a famous Canadian rapper who achieved a great deal of recognition of his mixtape "Lost Cause." He has an interesting life story and although he had some very hard times in his younger years, he overcame obstacles to become a phenomenal success in the music industry. Although he's a talented rapper, and fans love his work, there are things about his life that are also worth hearing, so here are 10 things that you probably didn't know about Tory Lanez.
1. Tory is Canadian and American
Tory was born in Toronto, Canada. This makes him a Canadian by virtue of his birth. However, while he was still young, his parents moved to Florida, in the United States. They resettled in America, but Tory was having problems with adaptation and he had lost his mother. The family sent him back to Toronto where he lived with his grandmother. He spent time in between both countries.
2. Tory experienced a significant loss
Tory's mom died when he was still young. This had a big impact on his life, and as a teenager, it led to behavioral problems. He was struggling at this point in his life and he even lived independently by the time that he was 15 years old. It's hard for a teen to grow up without the love and guidance of a mother.
3. His first mixtape release was in 2009
In 2009, Tory Lanez released his first mixtape titled "T.L 2 T.O." It came out on YouTube. His fame grew quickly and by 2014 he was serving as the director of his own music videos. "Lost Cause" was a big hit with fans with two of the singles achieving major success. He became a famous rapper before he was even signed to a record label.
4. He signed with two record labels
After achieving a high degree of popularity, Interscope Records and Mad Love Records are two labels who signed Tory. This led to the release of two studio albums with the first, "T Told You," released in 2016, and the second, "Memories Don't Die" released in 2018.
5. His birth name isn't Tory Lanez
Tory Lanez is the name that most fans know him by because it's the stage name that he selected for his profession. When he was born in July of 1992, his parents named him Daystar Peterson. He has also gone by the name Argentina Fargo.
6. Lanez is a sensation on Social media
It didn't take fans of Tory Lanez long to figure out that his social media accounts are a great resource for keeping up with what's going on in his personal and professional life. Lanez does a good job of keeping them updated with comments and news on events posted on his Twitter account and a host of great photos on his Instagram. His followers on social media are in the millions. On Twitter, he has more than 1.6 million followers, but his Instagram account is bulging at the seams with fans at 4.7 million followers. He's an artist who is loved by hordes of followers.
7. Sean Kingston helped Lanez get started
When Tory Lanez was just getting started in the music business, he had a little help along the way. Before he became famous, he was discovered by Sean Kingston, who is a Jamaican-American reggae, R&B and hip hop singer. He saw that young Tory had a lot of talent so he took it upon himself to mentor the young artist and help him get his start.
8. He had a few songs that made him famous
Although Tory Lanez has released a lot more than this, there are a few ultra-popular songs in particular that charted and helped to make him famous. According to billboard.com, "Luv," peaked at number 19 in September of 2016, "Say It" reached #23 in February of 2016; "Talk To Me" Peaked at number 43 in January of 2019; "Kika" reached number 44″ in December of 2018, and "Litty" made it to number 49 in November of 2016.
9. Tory's struggles made him stronger
Tory Lanez did get into a few tussles when he was younger. He has been known to get into his share of trouble between the ages of fifteen to 18, but he felt that he had to defend himself because he was alone at this time in his life and it turned him into a scrapper when he had to be. He was a thrill-seeker when he was younger and he used to hang out in the streets, but after ending up on his own, and getting some life experienced, he matured and focused more on the music than the conflict.
10. Daystar Peterson is a multi-talented artist
Whether you know him by Daystar Peterson or Tory Lanez, he's among the most talented rappers in the business today. He may not be the biggest name but he certainly has been cut a large slice of the pie. He's made multiple releases and since he has been a teenager, he's been a top-notch professional with business savvy. He's had his mentors along the way, but he also has a natural talent for making wise decisions in his career. At the age of 27, Tory Lanez has made a name for himself in the music industry. He's a rapper, singer, songwriter and he's a record producer. It takes brains and hard work to achieve the place in life where he is at today. He's learned a lot about life and what it takes to be successful as an artist in today's entertainment industry. Tory Lanez has had a good run of it so far, but he's only in his mid-20s, and he has a lot of living and entertaining left to do in this world. We wish him the best of success, but he's not going to need the luck because he's got the talent and know-how.