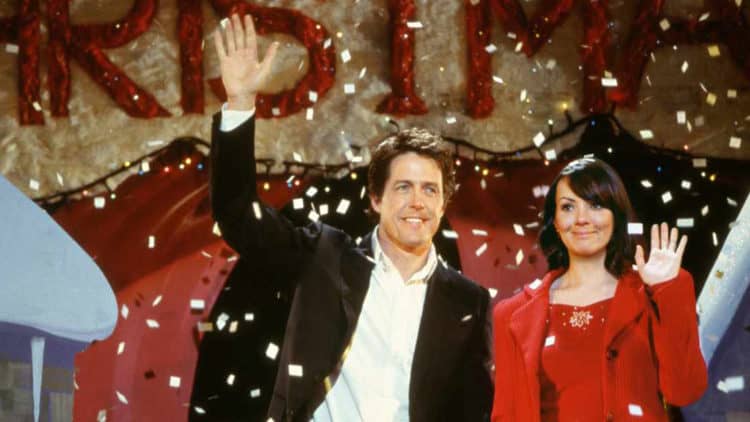 There's a reason why Christmas is dubbed as the "most wonderful time of the year". People seem to be in a lighter and more festive mood, all ready to spread some holiday cheer. It's one of the best times to unwind and make up for lost time with family and friends. Traditions are also a huge part of the holiday season. Each family has their own set of customs and routines that are usually followed to a T. One of them is binge watching Christmas-themed movies. What better way to get into the holiday groove than by watching the festivities unfold in real life, and onscreen. Here are five romantic Christmas movies to get you in a holiday mood, in no particular order.
5. The Holiday
The romantic comedy is set in two opposite parts of the globe, as it follows the story of two brokenhearted women. Iris Simpkins, portrayed by Kate Winslet (Mare of Easttown), is a society columnist based in London, while Amanda Woods, portrayed by Cameron Diaz (Charlie's Angels), is a movie trailer producer based in Los Angeles. In an attempt to move on, they arrange to go on a home exchange program during the Christmas season, which requires them to switch houses for the next two weeks. Iris finds herself settling in a palatial Hollywood mansion, while Amanda tries to adjust to life in a quaint English village. It does not take long before the two get acquainted with some local guys who change the course of their vacations. Iris finds a new friend in Miles, portrayed by Jack Black (School of Rock), and Amanda crosses paths a handsome book editor who coincidentally turns out to be Iris' brother, Graham, portrayed by Jude Law (The Talented Mr. Ripley). The magic of the film lies in its ability to portray how four different lives can intersect in the most unexpected of times, and how the characters are able to give each other a chance for new beginnings.
4. Serendipity
This film starts off during the Christmas season in New York City. Its lead stars, John Cusack (High Fidelity) as Jonathan Trager and Kate Beckinsale (Jolt) as Sara Thomas, find themselves eyeing the last pair of black cashmere gloves in Bloomingdale's. Their first meeting proves to be serendipitous, as the two strangers feel a mutual sense of attraction, and grabs the chance to know each other more while sharing a post-shopping dessert at the now widely famous Serendipity 3 restaurant. Sara is a big believer that our lives are controlled by fate, and leaves it to destiny to see if the two of them will cross paths again. Apart from its unique storyline, the film is a whirlwind of emotions, as it takes it audience into an entertaining ride aboard chance encounters and missed opportunities. By the time the credits roll, do not be surprised to find yourself as a sappy and romantic mess, who believes in that Mr. Right is just around the corner. The film's official soundtrack is also worth mentioning, as the tracks perfectly complement the romantic scenes and iconic film moments.
3. Four Christmases
The Christmas comedy film centers around familial relations. Brad McVie, portrayed by Vince Vaughn (The Break-Up) and Kate Kinkaid, portrayed by Reese Witherspoon (The Morning Show), are posh San Francisco couple, who both come from broken and dysfunctional families. They tried to avoid family gatherings during the holiday season, as much as possible, but this time they find themselves trapped in San Francisco, because of a cancelled flight to Fiji due to inclement weather conditions. This forces them to attend a total of four family gatherings in one day. The film is entertaining and all sorts of hilarious. The eventful get togethers leads the couple to discovering new secrets about each other, which puts their relationship to a test. Overall, the feal was able to be realistic in the sense that it was able to portray that no family is perfect, and that loving someone means accepting them for everything they are.
2. Bridget Jones's Diary
This cult classic is one of the most well-loved romantic comedies for good reason. It follows the colorful life of Bridget Jones, portrayed by Renée Zellweger (Judy), a thirty-plus year old single woman who works in a publishing company, and who is known to write about all about her life's experiences and dreams in her trusty diary. Her mundane existence does a full 180-degree turn when two interesting men enter her life. Daniel Cleaver, portrayed by Hugh Grant (The Undoing), is Bridget's handsome boss, who she has been fantasizing about since day 1, while Mark Darcy, portrayed by Colin Firth (Pride and Prejudice), is a childhood friend who she gets reacquainted with. The film portrays the intricacies of a being in a love triangle, which such humor and wit, it's almost impossible not to fall in love with each and every character.
1. Love Actually
Watching this film feels like completing a puzzle piece, part by part. It is mostly set in London, and features an all-star and talented ensemble cast. The story begins five weeks before Christmas, and is divided into multiple storylines, which find their way to magically intersect in the end. Each story tells of the different forms, kinds, and complexities of love. This covers everything ranging from love for one's craft, to exploring the complicated layers of romantic relationships, to realizing the importance of family ties. By the end of it all, the film's viewers will certainly have a storyline that they can surely relate to.
Tell us what's wrong with this post? How could we improve it? :)
Let us improve this post!