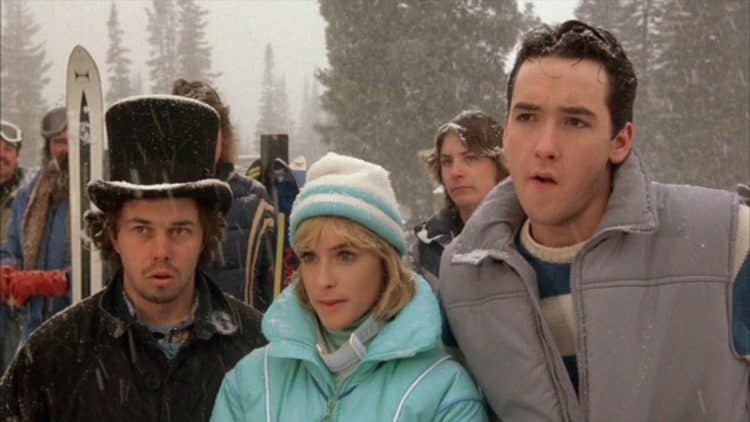 It seems like John Cusack has had kind of an up and down career throughout his life. He's a great actor to be honest but it really feels as though he's taken on so many different movies that his act has been watered down at times and on point with others. His earlier movies and some of those within the past two decades have been great but once again, it's almost as though he decided to sample a great number of projects and then slipped into obscurity when they tanked so badly. Those movies that he does have that are memorable and great however make it easy to remember him by. Of course there are those like Sixteen Candles where he has a good but minor role that didn't quite make the list. But then again he does have a big list to pull from and there might have been a few that got looked over. There were reasons though.
Here are five of his best movies from his career so far.
5. 1408
Stephen King is the undisputed master of horror since a lot of his works tend to be so spine-chilling that some folks can't possibly read them at night, let alone watch the movies that result from his stories. Originally 1408 was a short story, kind of like Secret Window, another adaptation of one of his stories. There wasn't a lot of material to work with and yet the filmmaker managed to create something that was simple yet so haunting that it kind of played up to his frantic acting skills at times and made him really work to get the character right. Some people might think he's lackadaisical throughout the movie but if you look at the character's back story a little closer you'd understand why.
4. Con Air
This was just a fun movie altogether since it didn't require a whole lot of thought and it resembled a ride that you could just sit back and enjoy. Larkin wasn't a superhero by any means but he was a smart guy and could figure out how things were going down and was doing his best to make things right. Having to deal with an overzealous federal agent and a madman that had hijacked his plane didn't make things easy but he did what he could and eventually helped to win the day at the cost of a lot of collateral damage and possibly a very long and arduous talk with his boss concerning what happened.
3. Runaway Jury
The book that inspired the movie was originally about smoking when it came to the lawsuit. But either given the trouble that might have come from putting Big Tobacco on blast or because guns were becoming such a hot topic the main point of the film was changed. This didn't really have any serious effect on the movie since it went off in a very similar path and didn't deviate as much as you might think. The issue of guns was something that could at least be broached without making too many people mad considering that it was fiction pulling from real life to tell a story that was entertaining enough to watch.
2. Say Anything
A lot of guys have gone after that one young woman that's so unapproachable that everyone knows that she'll probably say no to any guy that ever asks her out on a date. In that case it takes the guy that's willing to have his heart stomped on again and again in order to really get her attention and let her know that he's serious about being with her. Even then it becomes kind of a hassle since Cusack's character is not only rebuffed, he gains her father's disapproval and enmity not too far into the movie. To her father the guy is kind of a bum and doesn't seem to have much of a future. But then again, her dad did end up in prison.
1. Better Off Dead
Ah high school, when the first time a young person breaks up with their girlfriend it becomes the end of the world. Of course there's more going on than just that, but the suicide attempts that kind of make this a darker comedy almost painted a very grisly picture of what could have happened had he actually gone through with it. But thankfully the producers obviously wanted something that was a little more comical and not geared towards a teenager actually being successful at committing suicide over a young woman that didn't know what or who she really wanted. This makes you look back at your teen years and shake your head at just about anything you thought was so important back in those days.
He has loads of talent as an actor, but John Cusack doesn't seem to be a long-term spotlight kind of guy a lot of times.