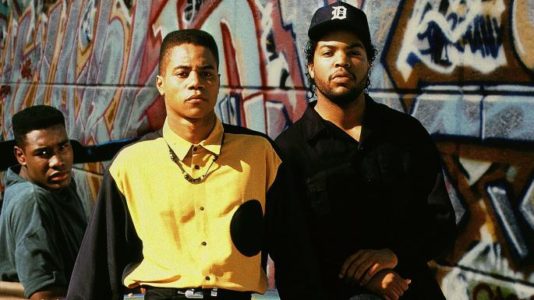 A Feature film debut is crucial for any director's career. While some didn't exactly come out swinging in their debuts (David Fincher's Alien 3 or M. Night Shyamalan's Wide Awake are some examples) others made their voices known in their first outing in the filmmaking world. Throughout the history of film, only a few have truly made a mark within the industry on their debut film. Here are the top five feature film debuts.
Eraserhead
The infamous director is known for his weird, bizarre, and yet thought-provoking films and Eraserhead stands out as one of David Lynch's best. The film follows Henry, who lives in a bleak apartment surrounded by industrial gloom. His world turns upside down when he finds out that he has a newborn on the way. The kid turns out to be a lizard-like creature who just won't stop crying. Henry struggles to deal with his newborn while living in a very dangerous environment.
One of the most fascinating things about David Lynch's feature is that Eraserhead is actually reminiscent of his life. The famed director's environment was inspired by his childhood neighborhood in Philadelphia, Pennsylvania where he grew in a drab, violent, and poverty-stricken place. And for the mutant kid? Lynch's daughter was born with clubbed feet, which required multiple corrective surgeries. Despite the oddball nature of the film, Eraserhead is a visually stunning feature that tackles a meaningful message about the fears of fatherhood.
Reservoir Dogs
How could I not put one of the best independent features ever made on this list? The famed director debuted this film at the 1992 Sundance Film Festival and Quentin Tarantino's career skyrocketed from there. The film is about a group of thieves who attempt to pull off the perfect heist. The problem? There's an undercover cop within the group who ultimately ruins their plans. The tension of who's the traitor threatens to explode before the police get involved with the situation. Impeccably directed, smartly cast, and just a well-plotted out story, Reservoir Dogs serves as a reminder that you don't need a big budget to make a great film.
Boyz N The Hood
One of the most influential films of all time. Spike Lee's films showed the world through the perspective of a black filmmaker; however, Boyz N The Hood took the audience through one of the most violent places in America: South Central LA. The script is actually loosely based on John Singleton's life. Specific events such as Tre moving across town to his father's shooting at a fleeing burglar are real events from the filmmaker's life.
Boyz N The Hood stars Cuba Gooding Jr. as Tre, who is sent to live with his father in South Central LA. The young teenager is pulled in different directions as his father teaches him about proper values whereas his friends Doughboy and Ricky have the drug and gang culture instilled in them. A powerful film that examines the roots of growing up in a violent neighborhood, Boyz N The Hood isn't your typical growing up in the hood type film. It's actually a thought-provoking movie that tackles its subject in a compassionate and delicate manner.
Fruitvale Station
Wonder how the hell Ryan Coogler got so big in a short period of time? Check out his masterpiece, Fruitvale Station, starring Michael B. Jordan and Octavia Spencer. Based on the real events of the tragic murder of Oscar Grant III, the film follows the 22-year-old as he tries to go on the straight and narrow to support his girlfriend and young daughter. The film focuses on the final day of Oscar's life before his horrific murder by a police officer. Fruitvale Station does an excellent job of presenting its subject in a sensitive manner. Oscar is not painted as an angel, though it's clear that he was a loving father that was trying to make up for the mistakes he's made in the past. Ryan Coogler's strong direction, combined with the acting talents of Michael B. Jordan make this an unforgettable character-driven piece.
Citizen Kane
Arguably one of the greatest films ever made. A true sign of the talent that Orson Welles had, Citizen Kane is a visual treat with a compelling story to boot. The 1941 film examines Charles Foster Kane's dying words, "Rosebud", in which the investigation sends the reporter on a tailspin covering a complex man who started from nothing and rose to amazing heights. Citizen Kane takes audiences on a surprisingly emotional journey on the publishing tycoon's rise and fall. This well-crafted film should be a must-see on any movie fan's list.Quentin Tarantino's