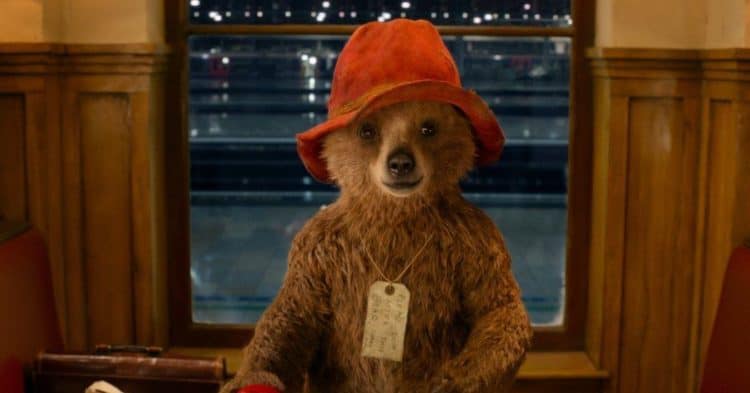 Reading is an important key to success in life. Reading just 30 minutes a week helps one feel more life satisfaction. It also helps reduce mental decline as one ages by 32%. Unfortunately, 45 million Americans are essentially illiterate. They cannot read above a fifth-grade level. One way to combat this scary trend is to develop a reading habit in children. There are many television shows and movies out there that are based on books. Try reading the book first and then watching the show as a treat. Here are shows that are based on books for your reading and watching pleasure.
1. The Babysitters Club
This series was originally written in chapter book form by Ann M. Martin. It tells the story of a group of friends who run a baby sitting service in fictional suburban Stoneybrook, Connecticut. It has since been adapted by Raina Telgemeier into graphic novels. This makes this series even more fun to read because you have a lot of options. Once you finish reading, you can watch the new series on Netflix.
2. Anne of Green Gables
This classic children's book was written by L. M. Montgomery in 1908. This book has been charming generations of readers. It tells the story and adventures of imaginative and outspoken Anne, a redheaded orphan girl, who comes to live at Green Gables with Matthew and Marilla Cuthbert in Avonlea. Because of its beloved nature there are many adaptations for kids to watch once finished with the book or books. The classic take is the 1985 miniseries created by Kevin Sullivan. For younger viewers, Anne the Animated Series might be a better bet. For older viewers, the new Netflix adaptation Anne with an E offers a darker take on the classic series.
3. The Mysterious Benedict Society
The first book in the series, The Mysterious Benedict Society tells the story of four gift children who are sent to investigate a place called L.I.V.E. which stands for the Learning Institute for the Very Enlightened and is run by Ledroptha Curtain. The new Disney + series is the perfect thing to watch after reading the book or books.
4. A Series of Unfortunate Events
The first book in this series is called The Bad Beginning and was written in 1999. This series follows the Baudelaire children named Violet, Klaus, and Sunny. They become orphans after a fire and have to live with Count Olaf who tries to steal their inheritance. There are many adaptations of this series as well. The audiobook version is narrative by Tim Curry. There is a movie version starting Jim Carrey. There is a Netflix series starting Neil Patrick Harris. So many options.
5. Llama Llama
Llama Llama is a series of picture books first created by Anna Dewdney in 2005. Dewdney was a big believer in the power of reading to children. These books follow preschool aged Llama Llama on adventures such as the first day of school, sleepovers at grandparent's house, and bedtime. The series on Netflix is a great companion to these picture books.
6. Paddington Bear
The first Paddington Bear book, A Bear Called Paddington, was published in 1958. This book and the following Paddington books tell the story of Paddington who travels from Peru and comes to live with the Browns after meeting them at the train station. Paddington is lovable and honest but slightly accident prone as he navigates his new life in London. The movies based on these books are delightful for both adults and children. They star big named actors such as Hugh Grant, Nicole Kidman, and Hugh Bonneville. They are sure to entertain and bring a smile to one's face.
7. Clifford the Big Red Dog
Another great read for littler readers is Clifford the Big Red Dog. Norman Bridwell created Clifford in 1963 and wrote and illustrated over 150 titles. Clifford along with his owner and friend Emily Elizabeth learn lots of life lessons such as good manners and the ABCs in these books. In 2000, PBS created a television show based on these books. They are great for little learners.
8. Curious George
This popular monkey was created by H. A. and Margret Rey in the 1930s. They escaped from the Nazis in Paris with the first manuscript containing the character curious George as one of their only possessions. Today their legacy lives on in the over 75 million copies of books sold. His original story has never been out of print. There is an Emmy Award winning PBS series. There are also three full length movies. They feature music from Jack Johnson.
9. Little Women
This classic novel is a coming of age story written by Louisa May Alcott. It tells the story of the March family through the eyes of tom boy sister Jo in 19th century New England. The March sisters, Amy, Jo, Beth, and Meg grow up and learn to find their own way in the world. They are many adaptations of this well-read and loved novel. The most true to the original story and age appropriate would be the 1994 version with Winona Ryder as Jo and directed by Gillian Armstrong. Once readers are older they will appreciate the newer 2019 version with Saoirse Ronan as Jo and directed by Greta Gerwig.
10. Harriet the Spy
This modern classic was published in 1964 by Louise Fitzhugh. It tells the story of 11 year old Harriet who writes down everything she notices, even the hard truths, about the world and people around her. When her notebook goes missing and ends up in the wrong person's hands, she must work to gain back friendships while maintaining her ethics. The 1996 movie starring Michelle Trachtenberg does a good job at adapting the novel.
The Bottom Line . . .
Reading is an important life skill but it is also fun to watch the series or movie adaptations. It allows one to feel in the know about the series or movie and get irrationally mad when they don't adapt it like you imagined it. Then one can debate after watching: Which was better the book or the series or movie?
Tell us what's wrong with this post? How could we improve it? :)
Let us improve this post!