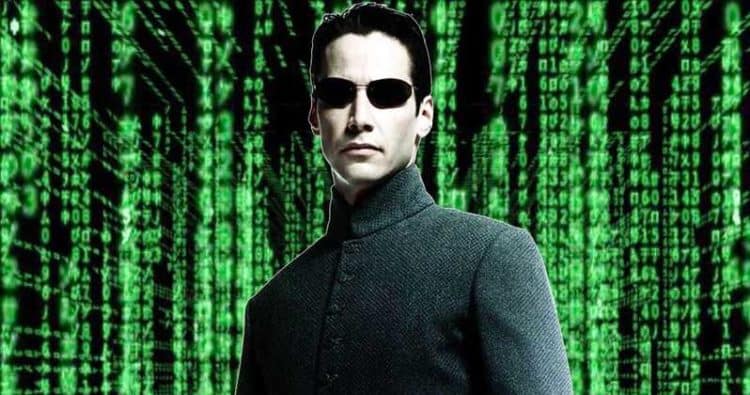 This seems to be what happens when an initial idea gets so widely accepted and simply can't find the same magic with a sequel or even a trilogy. The fact that people keep trying is kind of inspirational in a way and might remain so if not for the fact that the second and third Matrix movies really weren't as great as the first one. But according to Ryan Scott of MovieWeb and many, many others, The Matrix is being brought back for another try as this time Neal Patrick Harris is going to be showing up alongside Yahya Abdul-Mateen II and a few other notable names, including Carrie-Anne Moss and Keanu Reeves. There's a thought that we might get to see a younger version of Morpheus in this movie, so the thought is that we might be seeing a prequel of sorts, but it's not for certain yet since there aren't a lot of concrete details being released at the moment. What is known is that filming is expected to begin this coming February and if we're lucky we might see the movie by the end of the year if not early on in 2021. Right now it would seem that casting is the most important thing as the movie is going after a good number of people for supposedly lead roles that will stack the deck in its favor.
Really though, will it? You've got to remember that the trilogy had Keanu Reeves, Carrie-Anne Moss, Laurence Fishburne, Jada Pinkett Smith, and several other popular individuals scattered throughout the movies and this made it great in the first movie, minus Jada. But the second and then third movies kind of took things in a direction that was leaning away from the action and giving a lot more explanation and conjecture than the audience really needed at times. It's not too hard to call the trilogy a success since it did pull in well over a billion dollars in its time, but the last two parts of the trilogy just didn't live up to the 'wow' factor of the first since when you look at it, The Matrix gave us something we weren't expecting. People had seen science fiction, post-apocalyptic, and horror movies long before that point, but the manner in which this movie was made was something that gave us a stark look at the world in which we live and what it really means to give up so much to the machines we depend on. This was an inverted Terminator in some ways, where the machines didn't so much try to wipe us as they tried to capture and contain us to serve as a means of energy that was more plentiful than anything they'd tried thus far.
This movie was amazing when it first came out, and to be honest people were just as excited for the second one, until they saw it. The heavy and undeniable use of CGI started to ruin the movie a bit since live action was used primarily for the first one when it came to the characters, and the substitution in the second and third movies left kind of a sour taste in peoples' mouths since it had become more like an animated movie at that point. Let's be honest, the Animatrix was a fun movie with a great deal of explanation as to how life had ground almost to a halt for humanity once the machines decided enough was enough. But The Matrix might have been best as a one-off kind of movie, something that didn't need to be done over and over again. But now that there's another movie coming out again the ray of hope that a lot of people have kept to this point is shining once again and you can honestly say that people are getting psyched for the next installment, no matter where it takes them or whether or not it's going to be all live, green-screen action, or live mixed with CGI action. The only issue with the CGI is that the mix of the two in the movie just doesn't seem to be as appealing as doing it all one way or the other.
I could be entirely wrong. After all the criticisms of the second and third movies would be proven wrong by the earnings at the box office, but then again box office numbers are often kind of misleading and don't tell the whole story. The Matrix can be called successful since it did earn well over its budget and was fully in the black by the time interest really started to wane. But since that time people still remember it, but they also remember that the first one was the best. Some people have faith, but it's going to take more than that when it comes to making the next movie as big as the other three.
Tell us what's wrong with this post? How could we improve it? :)
Let us improve this post!