Roald Dahl's classic novel, Matilda, was adapted into a movie starring Danny DeVito in 1996. DeVito directed and played the role of Matilda's father, Harry Wormwood. The movie tells the story of a young girl, Matilda, who is incredibly intelligent and has the power of telekinesis. She is constantly belittled by her parents, who see her as a burden, and her school's headmistress, Miss Trunchbull, who is a tyrannical figure. Matilda ultimately uses her powers to stand up against her oppressors and finds a kindred spirit in her teacher, Miss Honey.
While the movie is a beloved classic, known for its heartwarming story and unforgettable characters, in 2022, Netflix released a musical version of Matilda, featuring brand new songs that bring the story to life in a fresh and exciting way. This led it to become the number one Family Movie on Netflix in 88 countries. Netflix's acclaimed musical was set in the UK, unlike the original film. With that comes an eclectic ensemble of British talent. So, let's take a comprehensive look into the stars of Matilda the Musical.
Alisha Weir as Matilda Wormwood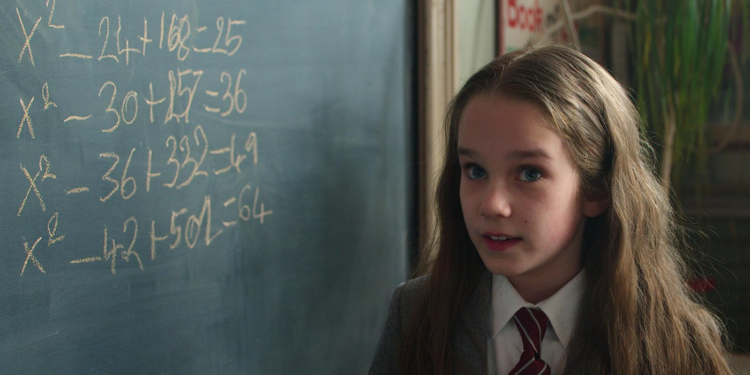 Alisha Weir was born on September 26, 2009 in Dublin, Ireland. She rose to fame in 2017 playing Ivanka in the musical, Once, at Dublin's Olympia Theater. From here, she made her feature film debut in 2018, starring in the thriller, Don't Leave Home. Additionally, she appeared in Tony Finnegan's stage productions of Annie, The Wizard of Oz, and Oliver! at the National Concert Hall.
After a huge casting call was ignited for Matilda the Musical, hundreds of young actresses auditioned. According to the film's director, Matthew Warchus, none of them stood out as much as Weir. As a result, she was cast as Matilda. Weir delivered a well-layered, endearing performance and sang all of her own songs. She was met with great praise and her acting future is looking to be extremely bright. In 2024, she is set to star opposite Dan Stevens in an untitled horror film by Universal Pictures.
Emma Thompson as Agatha Trunchbull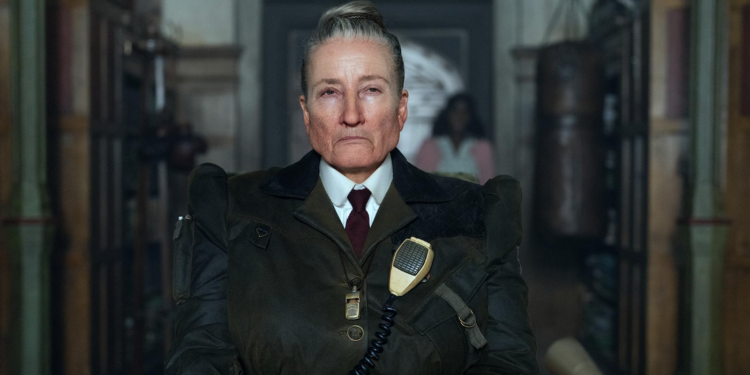 In Matilda the Musical, legendary actress Emma Thompson stepped into the shoes of the famed character, Miss Trunchbull. Following an iconic performance from Pam Ferris in the 1996 movie, Thompson well and truly delivered. Miss Trunchbull is the terrifying headmistress of Crunchem Hall Primary School who is notorious for her cruel punishments and disdain for all children.
Thompson's portrayal of the character was praised for its humor and depth, as she balanced Trunchbull's contempt and ferocity with her own comedic flair. She provided the perfect mix of intimidation and humor, and sang all of her own songs. Thompson is a two-time Oscar winner, known for iconic roles in classic films like Sense and Sensibility, and Love Actually. However, her performance as Miss Trunchbull stands tall and proud amongst these famed renditions.
Lashana Lynch as Miss Honey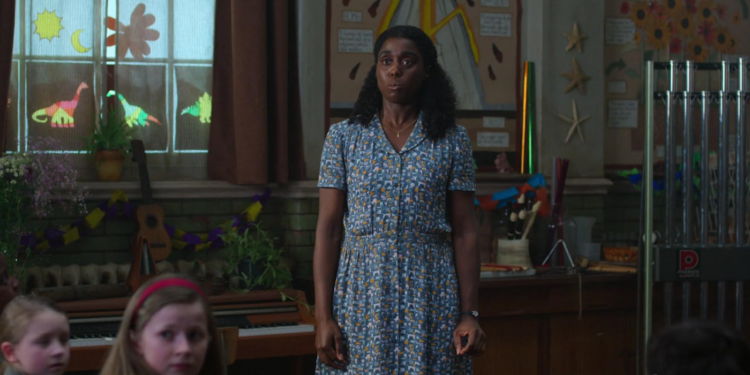 Lashana Lynch is a British actress born in Hammersmith, London on November 27, 1987. She studied acting at the ArtsEd drama school in London, and began her acting career on stage with productions such as The Lion King and Henry IV. She made her screen debut in the television movie, Fast Girls, in 2012, and went on to appear in shows such as Silent Witness, and Crims. In 2019, Lynch was cast as Nomi in the James Bond film, No Time to Die, making history as the first black woman to play an MI6 agent in the franchise.
Lynch portrayed Miss Honey in Matilda the Musical. Miss Honey is a one of a kind teacher who serves as a safe haven for Matilda away from her troubled homelife. Lynch's rapport with Alisha Weir was both heartwarming and authentic. In 2024, Lynch is set to star as Rita Marley in the biopic drama, Bob Marley: One Love.
Stephen Graham as Mr. Wormwood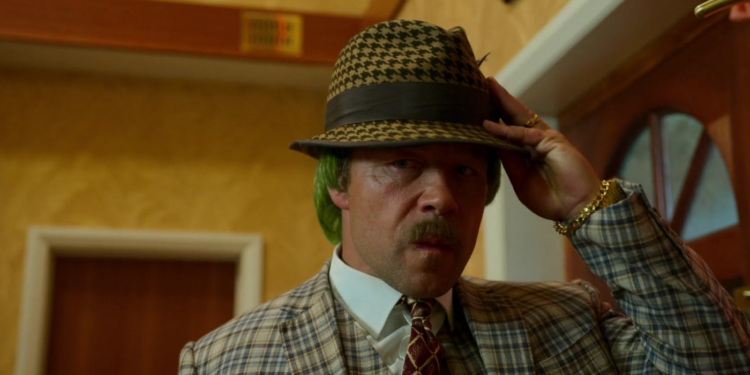 Stephen Graham was born on August 3, 1973, in Kirkby, Merseyside, England. He is one of the most prominent stars coming out of England and has become a household name with his incredible acting performances. Graham started out his career with roles in films like This is England, and Snatch. However, he has successfully crossed over to Hollywood, starring in films like Public Enemies, and The Irishman.
Despite his Hollywood success, Graham always stays true to his British roots and represents his country with pride. In 2022, he played the sneaky conman and horrible father, Mr. Wormwood in Netflix's Matilda the Musical, exhibiting his versatility as an actor. In 2023, Graham is set to star in the Netflix original series, Bodies. The unique crime drama will focus on four detectives in London who find themselves investigating the same murder.
Andrea Riseborough as Mrs. Wormwood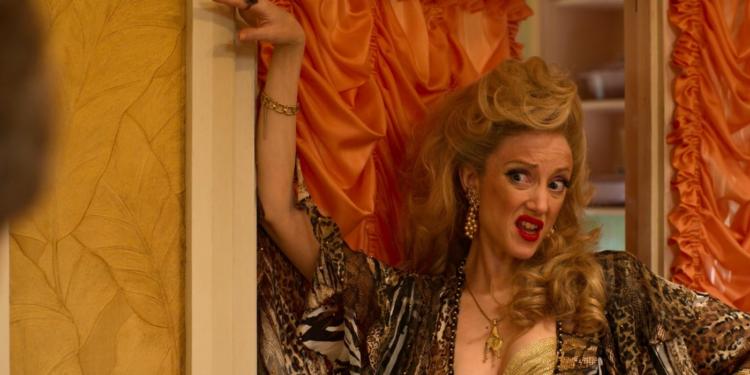 Andrea Riseborough was born in Wallsend, Northumberland, England, on November 20, 1981. She is an Oscar-nominated actress who has made a name for herself in both film and television. Riseborough has appeared in a variety of films, including Birdman, Battle of the Sexes, and Oblivion. In television, she has starred in the likes of Bloodline, and Black Mirror. However, her standout role came in Matilda the Musical, playing the careless mother, Mrs. Wormwood. Her portrayal of the character was praised by critics and audiences alike for its depth and nuance, further cementing her as one of the most compelling actresses of her generation. In 2024, she is set to forefront the comedy drama, Funny Birds.
Sindhu Vee as Mrs. Phelps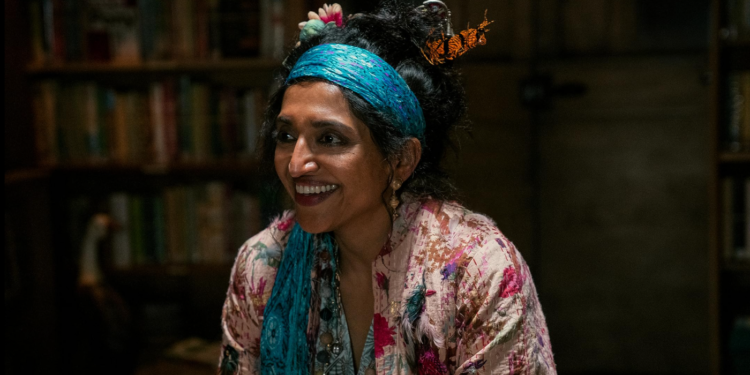 Sindhu Vee is a talented comedian and actress born on June 19, 1969 in New Delhi, India. Over the years, she has graced the screens with her outstanding talents. In 2022, she played the role of Mrs. Phelps, the kind-hearted librarian in Matilda the Musical. Her unparalleled performance brought depth to a character that was previously overlooked in the 1996 film, serving as a key character touching the life of Matilda.