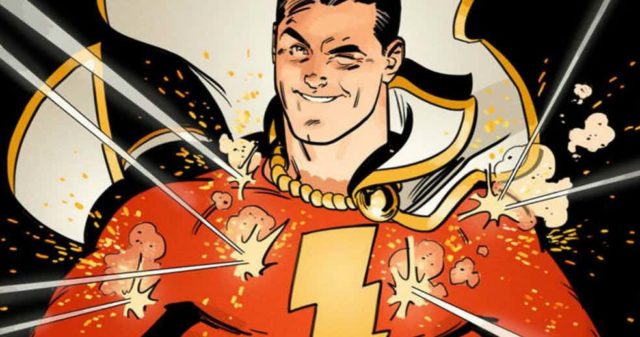 Shazam is a character in the DC universe that's kind of like Superman but not quite as powerful. The character was actually created around the same time as Superman in the 1940's, but hasn't been as well known throughout the years. Despite that, Shazam will be the next character to pop up in the DCEU. So far there are a few things known about the movie but not a lot. What is known is that Black Adam will not be appearing in this first film. Dwayne Johnson's involvement is supposedly a sure thing for the hero's arch-nemesis, but in the first film it's going to be all about Shazam and how he came to be.
Here are a few things we know about so far.
There will be two films featuring this character.
Shazam will have his own film to start with. This is to get people used to the reappearance of an old favorite and to introduce him to the new generation of fans. Just introducing Shazam at this point will help from confusing new viewers and given them a better chance to understand just who Shazam is and what he's all about. The second film will be largely about Black Adam and how his story coincides with that of the hero.
At the moment there is no actor selected to play the hero.
Right at the moment no one has been locked down yet to play Shazam, but there has been one contender thus far. The only problem is that Armie Hammer is supposedly going to be selected to pull off the role of Green Lantern. There are no doubt many hopefuls that could fill the role but it would have to be someone that's in great shape or has the capacity to get that way very quickly.
It does have a script.
No one knows what is in the script aside from the writers and creators as of now, but there is a definite script to go by and the film is on track to be made. All it needs now is a cast to be set and a possible location. The details are what are going to be decided in the coming year and the plot and premise will need to be ironed out as well.
The movie will have a lighter tone than the rest of the DCEU.
So far a lot of the current DC movies have seemed very dark and foreboding, as though there's no more light in the world of DC. The shadows have seemingly come to claim or taint everything that's good and all that's left is a burned out husk that people get to watch as the heroes seek to protect what's left. In Shazam the mood will reportedly be much lighter and even a little more upbeat. That could be a nice change from the current status quo.
Shazam is slated to begin principal photography as early as next year followed by filming, and will be released in 2019. It should be an interesting movie, though it will also be dependent on which origin story the director chooses.
Save