There aren't many actors out there who get the chance to build career as varied and eclectic as Brendan Fraser. After some small roles in a handful of TV movies, Fraser had a phenomenal year in 1992. The two movies from that year saw that him skyrocket to new-found fame were Encino Man, and School Ties. While Encino Man showcased his faculty to lead a comedy picture, School Ties demonstrated Fraser's dynamic range in a much more dramatic affair.
Fraser soon amassed widespread attention when he forefronted The Mummy in 1999. The film spawned two sequels and crowned him a box office savant. Although he fell into a slapstick rhythm at various points in his career, Fraser has always grounded himself and reconnected with his roots. Here's the top 10 Brendan Fraser movies you need to watch.
1. The Whale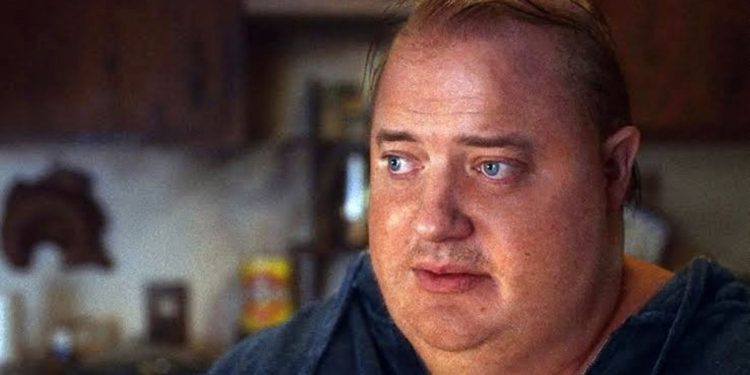 Darren Aronofsky's The Whale tells the story of a morbidly obese man named Charlie (played by Fraser) who enters self destruct mode after the loss of his partner and struggles with his weight. Desperate to make things right before he dies, Charlie reaches out to the daughter he failed long ago. As he continues to spiral out of control, Charlie must now confront his demons in order to find true redemption.
The Whale is carried by powerful, nuanced performances, particularly by Fraser, who delivers a heartbreaking rendition that demonstrates he has always had an outstanding dramatic ability. After distancing himself from Hollywood in recent years, Fraser gave the comeback of a lifetime and delivered a tour-de-force performance that is both raw and emotionally charged. The Whale saw him take home his first Oscar in 2023.
2. The Mummy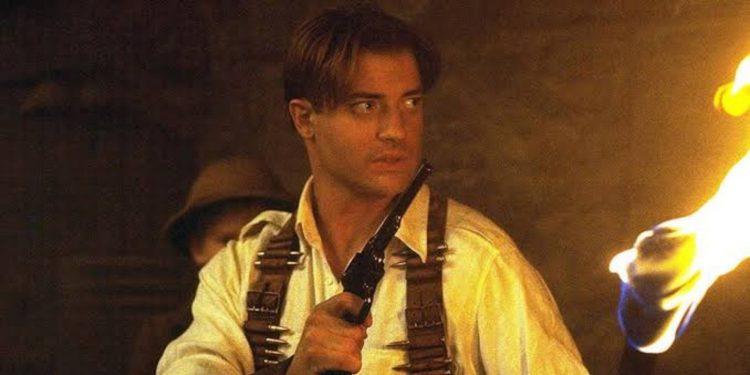 Stephen Sommers' The Mummy was a huge success at the box office, grossing over $400 million worldwide. It was highly praised by critics for its exciting action sequences, impressive special effects, and charismatic performances. The film tells the story of an adventurer named Rick O'Connell (Fraser) who travels to Egypt to battle an ancient mummy who has risen from the dead.
The Mummy marked a significant turning point in Fraser's career, as he was able to reinvent himself as a true action star with his performance as the rugged and fearless O'Connell. With his good looks, charm, and physical prowess, Fraser became a box office favorite and went on to star in a number of successful action films, including The Mummy Returns and Journey to the Center of the Earth.
3. The Mummy Returns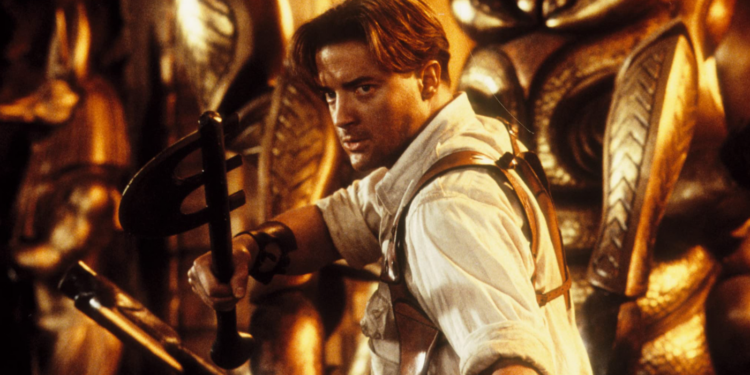 The adventures of Rick O'Connell continued to great success in the action-packed sequel, The Mummy Returns. After Imhotep's mummified body is transported to a museum in London, he reawakens and resumes his reign of terror. So, it's up to Rick and his family to take down the ancient evil.
The film had a tough act to follow after the success of the first movie, but managed to deliver a thrilling adventure that was praised by audiences and critics alike. One of the highlights of the film was the addition of Dwayne Johnson, who played the villainous Scorpion King in one of his first movie roles. Johnson's performance was widely revered, and helped to cement his status as a rising star in the entertainment industry.
4. Crash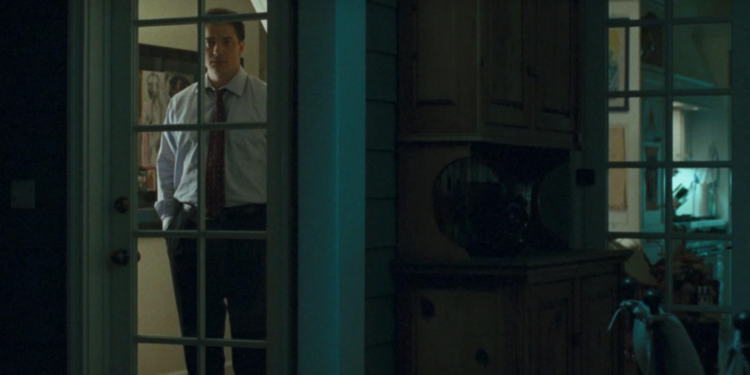 Crash is a 2004 drama directed by Paul Haggis and boasts an impressive ensemble cast. The film explores issues of race and prejudice in modern-day Los Angeles. It was commended for its use of interweaving storylines that allowed the film to showcase the talent of all involved. Furthermore, one of the standout performances in the film came from Brendan Fraser.
Fraser had a small but impactful role as a district attorney struggling with his conscience. While he had started to become known primarily for his comedic roles at the time, Fraser delivered a thought-provoking performance that demonstrated his full range as an actor. Crash won Best Picture at the 2006 Academy Awards.
5. No Sudden Move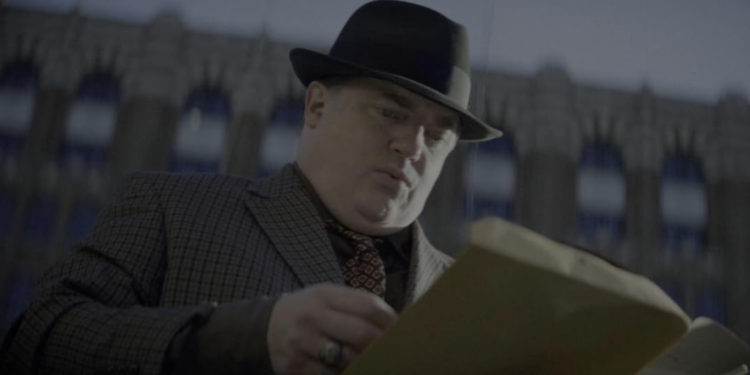 Steven Soderbergh's mind-bending movie saw Brendan Fraser hold his own amongst a star-studded cast of Hollywood's finest in this crime drama. However, despite its talent-filled ensemble and impressive pedigree, No Sudden Move went somewhat under the radar upon its release. It failed to generate the same level of buzz as other high-profile crime thrillers. But for those who did see the film, it quickly became clear that it was a slick and complex crime thriller in the mold of a Tarantino picture.
The film is set in 1950s Detroit, and follows a group of criminals who are hired to steal a mysterious document from a wealthy businessman. What follows is a tense and twisty thriller that is filled with unexpected turns and surprising revelations. With its stylish visuals, impressive performances, and intricate plot, No Sudden Move is a true testament to Soderbergh's skill as a filmmaker.
6. Airheads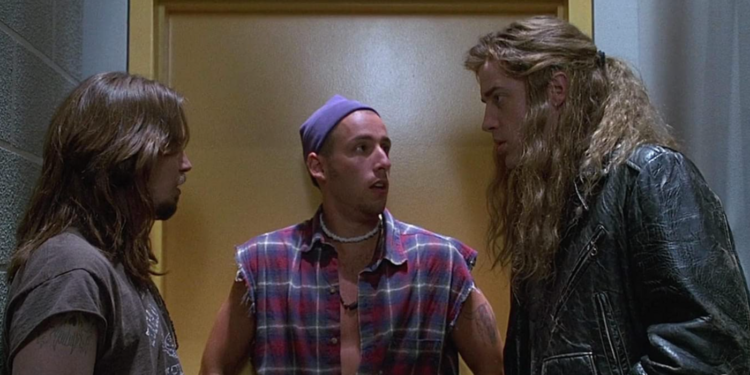 Airheads was released at the height of rock music becoming mainstream. Therefore, it landed with a bigger audience than many expected. The film follows a struggling rock band who decide to take a radio station hostage in order to get their demo tape played on the air. It has since become a cult classic, and is widely regarded as one of the defining comedies of the 1990s.
For Adam Sandler and Brendan Fraser, Airheads proved to be a revolutionary moment in their careers. Sandler, who was still relatively unknown at the time, delivered a hilarious and memorable performance as the band's drummer. Fraser showcased his natural charisma and charm as the band's frontman. So, together, the two actors proved that they were both destined to become leading men in Hollywood.
7. Encino Man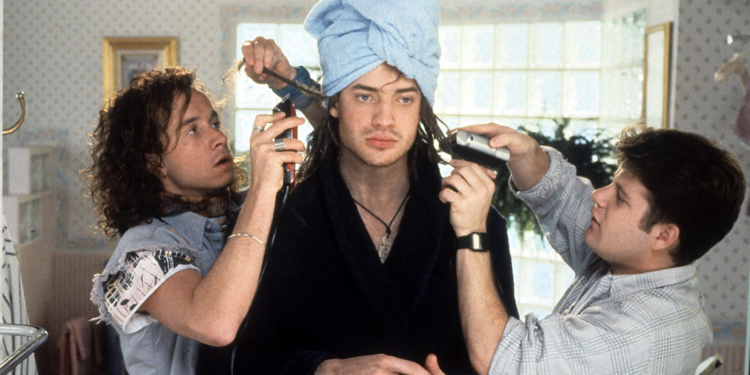 Encino Man is a 1992 comedy movie directed by Les Mayfield and starring Sean Astin, Brendan Fraser, and Pauly Shore. The film follows two high school students who discover a frozen caveman (Fraser) in their backyard, and decide to thaw him out and introduce him to modern-day California culture. While the film is primarily a comedy, it also subverts traditional stereotypes of slacking rockers, and was one of the first movies to make rockers cool.
The film's main characters are portrayed as intelligent and resourceful, and are shown to be capable of achieving great things despite their laid-back attitudes. For Fraser, Encino Man was a breakout role that helped to establish him in Hollywood. Today, Encino Man remains a beloved comedy classic. Further, it's a testament to the film's ability to spin stereotypes on their head and create a new kind of cool for a new generation of moviegoers.
8. With Honors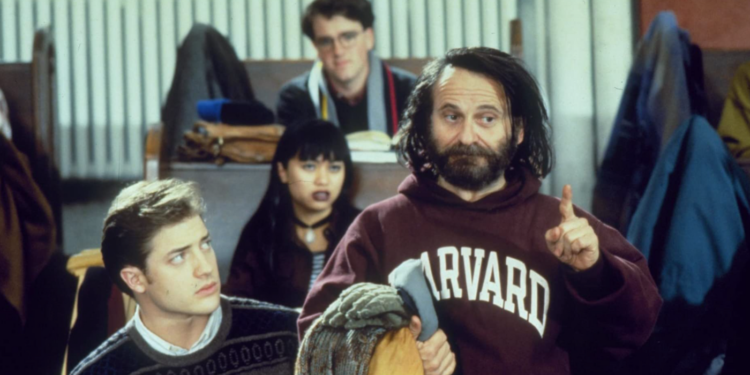 With Honors follows a Harvard student (Fraser) who loses his thesis when his computer crashes. However, he ends up forming an unlikely friendship with a homeless man (Joe Pesci) who finds and returns his work. Despite its impressive cast and thoughtful premise, With Honors was an underrated Brendan Fraser movie that went under the radar upon its release. However, for those who did see the film, it quickly became clear that With Honors was a moving and thought-provoking drama that was overlaid with subtle heart and humor.
9. Bedazzled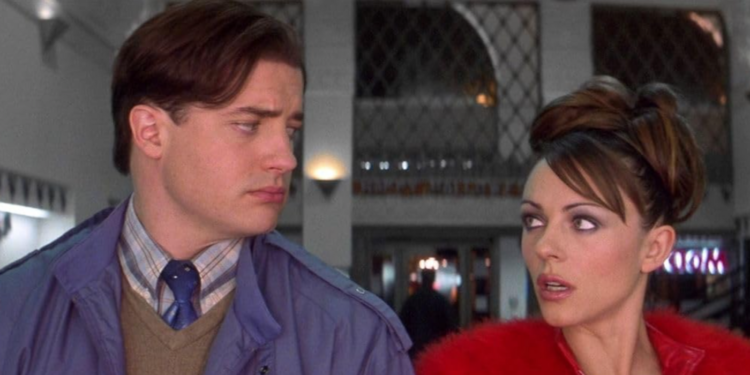 Harold Ramis' Bedazzled was nothing completely new to cinema. However, its charm lays with its perfectly matched lead stars. The film follows a hapless man who sells his soul to the devil in exchange for seven wishes, which he uses to try and win the heart of the woman he loves.
While the film received mixed reviews upon its release, it has since become a cult classic, thanks in large part to the dynamic duo of Brendan Fraser and Elizabeth Hurley. The two actors had undeniable chemistry on-screen, and their performances helped to elevate the film above the typical romantic comedy fare. Fraser, in particular, showcased his natural comedic talents, and proved that he was capable of carrying a film on his own.
10. Blast From The Past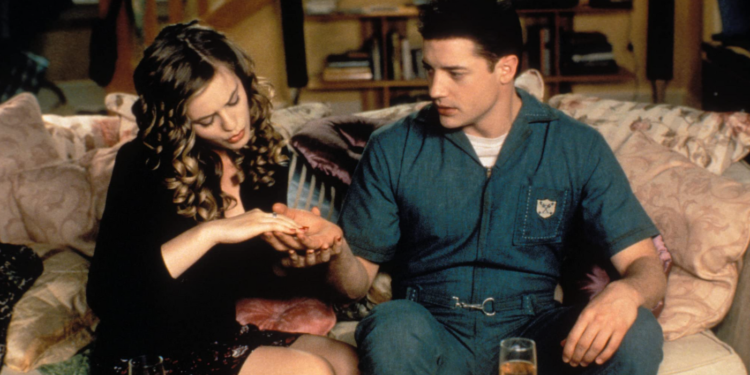 Hugh Wilson's romantic comedy movie follows a man, played by Brendan Fraser, who was born and raised in a bomb shelter by his eccentric parents, and later emerges into the world for the first time as an adult. While the film doesn't involve time travel, it strikes a warming resemblance to Back to the Future thanks to its use of clashing time periods. The film's 1960s-inspired production design and costumes are a sharp contrast to the modern-day Los Angeles setting, and the film's fish-out-of-water premise allows for plenty of comedic hijinks.
Fraser delivers a charming and endearing performance as the sheltered Adam, while Alicia Silverstone brings a fresh-faced innocence to her role as the love interest. Christopher Walken, as always, steals the show as Adam's eccentric father. Today, Blast from the Past remains a beloved romantic comedy that offers a unique twist on the genre. It is also resounding testament to the enduring appeal of love stories that transcend time and space.