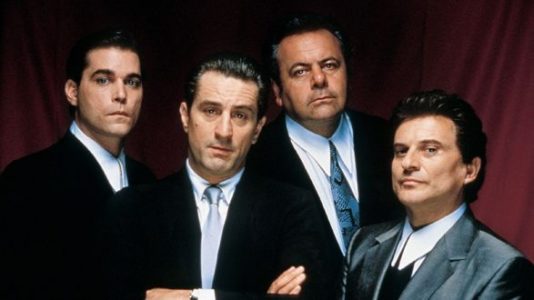 Joe Pesci is a household name and you may remember him from unforgettable and brilliant acting performances in movies such as "Goodfellas" or "Home Alone". His incomparable voice and presence are still alive in the minds of a broad audience that has seen a rising star until, by the end of the 1990's, he decided to simply disappear from public life and, with that, from our own. Believe it or not, 20 years have passed since Joe Pesci decided to retire from the movie-making business.
His absence has been noticed by many of us that loved every single moment he delivered in the silver screen, and we're more than happy to see him return this year, after his long-term decision to simply halt any participation in anything even remotely connected to movies. Nevertheless, he did retire at the top of his game when he was a mere 50 years old and had just received an Oscar for best supporting actor in "Goodfellas".
Fair enough to say that in these two decades, the actor did make three short appearances in movies, including "The Good Shepherd", "Love Ranch" and "A Warrior's Trail", with performances that never made it enough to even be considered a real comeback. For those of us that have a hard time understanding how 20 years have flown past, Pesci decided to make a comeback in great style, with Martin Scorsese's "The Irishman", alongside his old companions Robert De Niro and Al Pacino. In fact, should a comeback ever be considered, it's hard to imagine a better team to gather than this.
It is said that even with these three names and a huge budget behind it, Joe Pesci wasn't immediately sold. It took huge effort and patience for the actor to finally agree to join the dream team and deliver what a whole World had been waiting to watch for far too many years. Back in 2013, Pesci did have the opportunity to take the lead role in the movie "Gotti" – that would eventually be assigned to John Travolta – playing Angelo Ruggiero, one of the Gambino family captains.
Pesci allegedly went all the way preparing for the role and gained excess weight to deliver his character's real nature, only to end up in divorce with the studio before the project went ahead. A lawsuit followed and an agreement was settled for $3 Million between both parties. It's an interesting fact that Pesci decided to leave it all behind when he was at the top of his game. Not to necessarily consider he would attract great leading roles for years to come, but would definitely still have a key role to play in many cinema moments of the last 20 years.
It seems that, overall, the actor wished to be offered more complex roles to play than the ones he was obtaining as noted in the article described in Cheatsheet, but the fact is that not many exciting roles abound for a 50-year old supporting actor with such a distinctive look and feel as that one of Joe Pesci's. It was therefore without great surprise that Pesci, well-known for his love to music, decided instead to disconnect from the movie-making business and give the music world another shot. In 2002 he recorded and launched an album by the title of "Vincent Laguardia Gambini Sings Just for You", after he had actually already launched an album by the name "Still Singing" back in 1968.
If any of us was expecting Pesci to make a living off the music business, such did not materialize. He instead enjoyed life off the spotlight and dedicated his time to playing golf, keeping a very reserved approach to life and not adhering to the so-called celebrity lifestyle. His reluctance in showing up to many movie-related events or to actually be seen in the company of many of its peers transmit the feeling that Pesci made a decision based on keeping his hard-earned star status. Instead of risking fading away, Pesci therefore ensured we would remember him exactly the way he deserves – as a solid performing actor, owner of a singular presence on and off-screen that embodied some of the most iconic roles that we remember in cinema's history.
If Pesci simply didn't want to drag himself through less meaningful roles and movies, it adds only more to his value as a man and to the fact that after all this time, we are privileged to see him coming back in great style to a movie directed by one of the most legendary Directors that ever lived surrounded by two of the greatest actors of their Generation (Robert De Niro and Al Pacino). Just like all the great comebacks we've witnessed in the Past, Joe Pesci's presence in "The Irishman" is one that will give us the unique opportunity to create future and lasting memories that we will most likely hold dear for years to come. It adds value to the man and to any movie he is a part of at this point in his life knowing how he optionally disconnected from that World.
With all this in mind, it is however very unlikely that we will see Pesci's participation in further projects, and it may be so that he decides to return to his golfing and secluded lifestyle after this one-time exception for old time's sake. The fact that all this generation's actors are now in their late 70s makes it ever more unlikely that many more opportunities will arise to challenge a man that has achieved greatness in a business where many have left time defeat them.
In due consideration, had Pesci decided to never come back to make another movie, we would still regard him a legend as much as we do now with his role in "The Irishman". Whatever may come, we are indeed grateful to be gifted a unique man's performance and presence over the years. His absence made us add further value to his contribution in movies that we will forever hold dear. Even if Pesci decides to make "The Irishman" his last ever performance in cinema, we will still hold him dearly for all the moments he delivered.