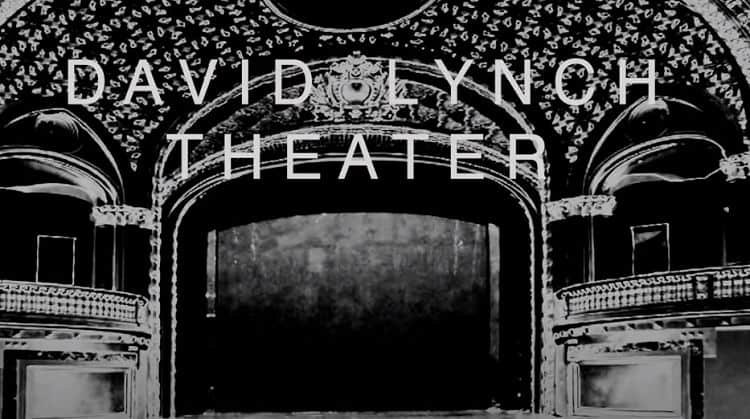 Let's say this much for David Lynch, his dark, surrealism certainly gets through to some people, such as Damion Damaske from Joblo, but others might get to think that this is too weird and dark while others, like myself, might fall asleep in this short time since we see this kind of strange stuff in our heads on a constant basis and figure that it's another director attempting to be 'edgy'. No disrespect to Lynch, who is an accomplished director and quite famous, but he's not the only one with a head full of strange sometimes very unknown wiring. Sometimes as a writer a person has to have strange dreams and visions just to keep up with the masses that think they can do the same thing that any creator can, let alone those that actually can. The short film is one that is definitely up for interpretation but it's also very likely that Lynch had a very firm mindset when he was trying to create his visuals, no matter that a few of them are so out there that they absolutely require him to at least try and tell people what they're all about. There are likely already quite a few people that have tried to divine just what Lynch is trying to say and it's a fair bet that a few of them have deemed themselves as intellectuals that are on a different level than anyone else for various reasons.
One very notable element about show business at times and projects such as this is that it does foster a bit of elitism now and again, though thankfully not always. There are those however who would look at this as something dark, inherently interesting, and even a bit intuitive of….something, who knows. Lynch is likely the only person that could really pin down just what he's trying to say here and is about the only person that could give any real meaning behind the shapes and movements that are being used. Those of us that watch this and go 'huh?' are likely those that would be branded or labeled as non-intellectual, and for some of us that might be just fine since it would mean that we're not seeing what Lynch is trying to do and it's obvious that we're not trying to say that we do. For those that know Lynch and his works well enough to tell just what he's trying to get through to the people it's still likely to be hard to get anything truly definitive out of this since the movement, the use of shading in the work, and the imagery is strange enough that even Lynch might have a hard time fully articulating just what's going on and why. If there's any order to a writer's or creator's mind it's this: chaos defined by the order that struggles to bind it, just as order is defined by the chaos that tries to undo it. This double-ended saying that's not likely mine but is still my own words proves the point that inside the head of every person there is a unique blend of chaos and order, but how a person defines what drives them is what shape their thoughts take when they produce them for others. Many of us would likely produce similar images and some might not produce any since they aren't fully in touch with the thoughts inside their own head.
David Lynch is known for his dark imagery and odd contributions to film, but he's also know for his inability to smile all that often as well. In this short film though he's proven that there are a few dark things in his head that he feels the need to air out now and then, and there's also the chance that some of the imagery is bound to be a little disturbing. The whole point of creating is to find something that will appeal to the people and give them something that will entertain them, but sometimes the mind of a creator can be a bit nuts for lack of a better word and offer up something that not everyone will understand but some will at least enjoy and find some sort of meaning in. This would definitely count since some folks absolutely love it and likely love just about anything that Lynch does, while others might have to watch it a few times without fully understanding just what's going on, or possibly falling asleep since the images in their own heads are a bit more chaotic and this is kind of like a montage of how they might warm up to their own slide show of horror, action, or whatever else they might entertain on a regular basis. Really, no offense to Lynch, or those that enjoy this, but such images are playful and almost joyful compared to what goes in some of our heads.