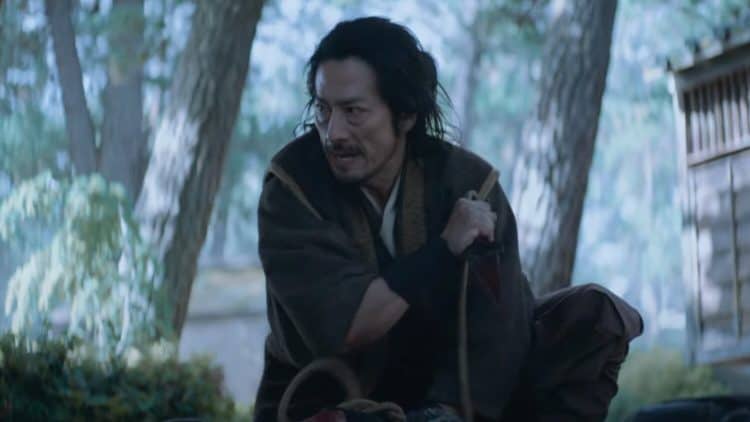 Earlier this year, the highly anticipated Mortal Kombat reboot finally premiered and the film was met with moderate success. This was easily the best MK live-action adaptation to date; however, Mortal Kombat is no where close to being considered a masterpiece. In total, the 2021 remake made $83.6 million worldwide, based on a budget of $55 million. The film isn't a flop, but it's exactly a big hit either. However, the fact that it had a HBO Max day-to-day release and it came out in the midst of a pandemic then the numbers aren't too bad. A sequel was heavily teased, though Warner Brothers has yet to officially confirm one. There's been reports that the filmmakers are gearing up for a Mortal Kombat 2; however, that's the most news we've gotten on a possible sequel. Should there be a sequel to the video game adaption then here's the issues that Mortal Kombat 2 should avoid.
Cole Young
I don't mean to trash Lewis Tan here, but there's no denying that part of the issue is the lead protagonist, Cole Young. Let's simply forget that Young isn't even part of the Mortal Kombat roster, just like Alice Resident Evil from the films doesn't exist in the video game counterpart. The true issue is that Cole Young is nothing more than a generic good guy who's on the bland side. This problem was especially highlighted when he's sharing a screen full of characters who are beaming with color and personality. The ending teased the return of everyone's favorite Hollywood badass, Johnny Cage. There is no way in hell that Young is going to shine with Cage onscreen. Like Kano, Cage is one of the MK favorites because of his hilarious quips and fun personality. The filmmakers would be wise if Young was pushed to the supporting role and Cage was the lead protagonist. The guy isn't just a great personality, but he's genuinely a compelling character. It would be great if the live-action adaptation had focused on him, Sonya Blade, and their daughter, Cassie Cage. However, if the filmmakers are going to keep Young as the lead then they have to make his character more interesting. Being the son of Scorpion just isn't enough. The good news is that there's a strong lore that the filmmakers can play with since they've tied him to Scorpion. I'm not saying that he needs to be a copycat of his father. In fact, I would strongly prefer he isn't, but Young needs to a develop a personality that doesn't just check off the how to make a hero box. If they don't, he'll easily be outshined by Johnny Cage. Hopefully, they start by changing his lame name to better represent Hanzo Hasashi.
A Tournament Would Be Nice
Look, if the filmmakers decide to dive deeper into the rich lore of Mortal Kombat then I don't think anyone would complain much. Ed Boon and his creative team have done such an amazing job crafting a compelling world that there's so much stories to choose from. However, this is Mortal Kombat, thus fighting should be a given in these films. It would be very cool if a new tournament was made for the film. Of course, we can't just watch blood, guts, and fatalities for two hours, as a cohesive narrative is important, but seeing MK fighters well…fighting would be great. The story doesn't have to be deep. Look at The Raid. It's considered one of the best action films of all time and the movie heavily relies on the tremendous action. To see super beings mix it up in live-action could be a great spectacle that showcases the different styles and of course, the cool fatalities. This is more of a personal entry as a tournament isn't necessary for Mortal Kombat to be a great film; however, to satisfy fans of the product, strong fight sequences are.
The Characters
We've already talked about Cole Young, so there's no need to retread on that topic. However, it was also noticeable that several characters failed to make a splash in the 2021 feature. Sub-Zero and Scorpion easily stole the show, along with Kano. However, fighters such as Mileena, Goro, Raiden, and Shang Tsung didn't really do anything of note. I understand that it's incredibly hard to focus on EVERY Mortal Kombat character in the movie, but the very least, the characters in the next film should show off their personality that got them over in the video games. It's a tricky balance to write such a cast of colorful characters at the same time. However, one of the best sequences in the first film was Reptile's brief appearance. He never says a word, yet he managed to showcase his powers and made a strong impression before dying. If the filmmakers can simply do that then they'll have a strong handling of their characters. Some will get more attention then others, but everyone should get some type of love, even if its for a brief moment.
Tell us what's wrong with this post? How could we improve it? :)
Let us improve this post!