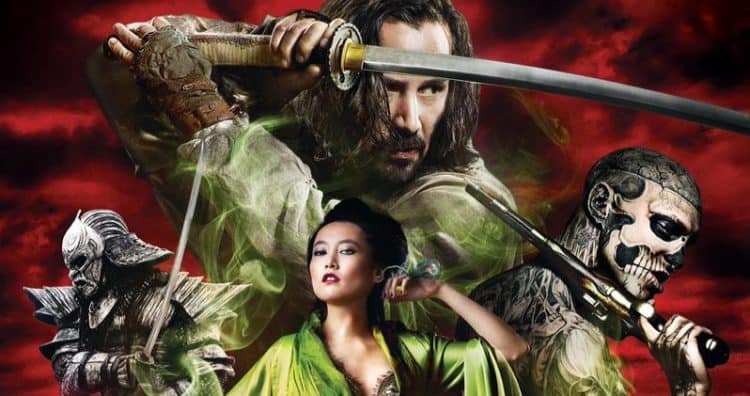 It's all a matter of perception when looking at the idea of a sequel to 47 Ronin, but right now it's very easy to criticize this idea since it will admittedly have even less to do with the main idea of the samurai than the initial movie did. The 'sequel' is apparently going to be based 300 years after the initial story and will contain samurai and ninja elements as well as horror and action to go along with the idea. Perhaps the reason it's so easy to feel critical of this is that while the first movie was a flop, the second already doesn't sound like a great idea since the idea of creating a fantasy movie using samurai and ninjas isn't a horrible move, but even suggesting that it will be tied to the first movie makes a person wonder 'why?'. The first movie was pretty cut and dried, even if it wasn't all that great. It wasn't the worst movie ever made no matter what anyone wants to say about it, but the fact is that the ronin did what they set out to do, they avenged their fallen lord and committed seppuku shortly after, meaning their story had been told and was over and done with. Creating another movie that shares the name and is serving as a sequel feels like a seriously ridiculous idea that doesn't have much hope of doing much of anything other than to prove that sequels are usually inferior to the first movie. If that's how things turn out in this instance it feels as though a cult following will be all that saves the sequel from a quick fade into obscurity.
I could be wrong, it's happened more than once before, but the feeling on this one is pretty strong, and on top of that, the confidence of AJ Mendez is all well and good since being able to state that an idea will push its way through and be something special is something that every writer should be capable of saying. But still, thinking that a second 47 Ronin movie is going to be better than the first, even with such a low bar, is pushing belief to a level that might be a little too ambitious. As someone that believes every story has validity until it proves otherwise, it's tough to say that any story sounds ridiculous without trying to reason why it could work, but in this instance, it might be better for this sequel to completely distance itself from the initial movie if only to make it clear that the two movies aren't really related. The vague description we've been given at this point has apparently made it clear that centuries separate the two, and while some might want to argue that this doesn't matter, that generations upon generations can carry a story, the fact is that generations tend to create their own stories after a while with those tales that came before providing a strong, stable base. So yes, everything is connected in one way or another within many stories, but trying to bank off the flop that was 47 Ronin feels like one of the worst ideas, as it's akin to trying to build a home upon a sinking hillside while hoping to hit a solid surface at some point. In other words, building something off of a flop CAN become successful, but it's an uphill struggle that even the best writers know would be a headache in the making.
Even suggesting that the two movies should be connected in some manner, no matter how thin of a connection it might be, is kind of hard to fathom since the first movie felt very self-contained and might have left the door open a bit, but not quite enough to produce a sequel. Some might want to laugh and say that this doesn't matter, that it's a moot point since the movie will be made anyway, but as those same people might want to crow when it's their opinion being dismissed, everyone does get to have their say. And at this moment, saying that a sequel to 47 Ronin is a bit asinine is putting it kindly since the first movie wasn't much of a prize, but thinking that a movie that's sharing the name as a sequel but not the direction that the movie went in isn't exactly setting itself up for success. Fantasy and the samurai go together quite well to be fair, and when the two meet in a manner that's loved by the audience it creates a pleasing moment that people can't help but enjoy, but in this case, it does feel as though the sequel is trying to get the attention of the audience by using the name of the movie while veering off in another direction to promise them something else. It's a gamble for certain, but whether it will pay off or not is something we'll have to wait and see.