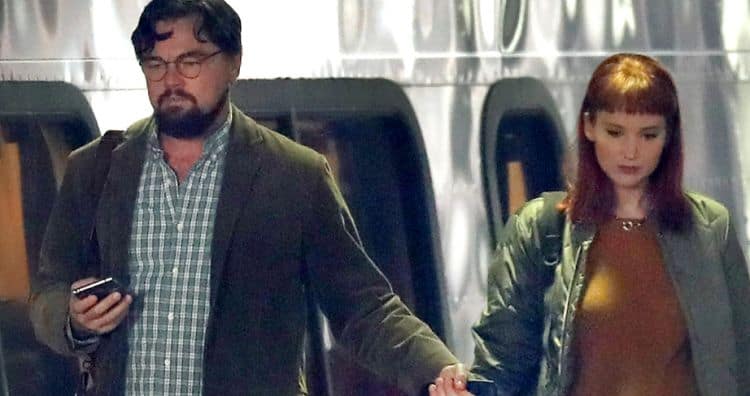 The simple joys in life don't always have to come in fancy gift boxes. Some can simply come in the form of upcoming movie announcements. Having something potentially great to look forward to is not only exhilarating, but can easily be one of the highlights of a movie buff's year. The entertainment industry has gone through some challenges the past year, but it has proven to rise above it all. We have seen a couple of acclaimed international film festivals make their grand comeback, together with the first premieres of a number of much-anticipated movies. There are just too many gems to look forward to. The upcoming film, Don't Look Up, has stood apart from the rest. Even though it has not made any kind of premiere yet, it has already been making waves, and is becoming the talk of the town. Here are five reasons to be psyched about the upcoming film:
5. It is the brainchild of a talented filmmaker who is behind a number of fan favorites.
The upcoming science fiction black comedy is a trifecta on its own. It is written, produced, and directed by Adam McKay, who is behind the cult comedy classic, Anchorman, as well as the acclaimed biographical comedy-drama, The Big Short, to name a few. McKay is no stranger to improvs and last-minute storyline changes. This movie is no different. The film was still in production when the COVID-19 pandemic rocked the world, so McKay was able to incorporate his pandemic realizations into the upcoming flick. He is a visionary with a penchant for venturing into the unknown, and coming up with inventive and original ideas. It is most exciting to see the final product of his latest brainchild.
4. The movie's all-star cast will blow your mind away.
The level of star power in the film is out of control. Just the thought of Hollywood's biggest and brightest of stars sharing the screen is already mind blowing. What happens when the movie finally premieres? Just the thought of it is already goosebumps-inducing. The film is led by multi-awarded actors, Leonardo DiCaprio (The Wolf of Wall Street) and Jennifer Lawrence (Silver Linings Playbook). The duo is joined with an equally talented ensemble whose names need no further introduction. Some of these include Meryl Streep (The Devil Wears Prada), Jonah Hill (21 Jump Street), Cate Blanchett (Ocean's 8), Rob Morgan (Jessica Jones),Timothée Chalamet (Call Me by Your Name), Mark Rylance (The Trial of the Chicago 7), Tyler Perry (Alex Cross), Ron Perlman (Sons of Anarchy), together with musicians, Ariana Grande and Scott Mescudi aka Kid Cudi. Watching all these big names take on new characters onscreen is already reason enough to catch the upcoming film. The casting director must have done something right to be able to get all these actors together. It does not get any better than this.
3. Out of the box characters that are eclectic with a capital E.
Fans of science fiction and politics will get a hoot out of the upcoming film, as it somehow combines these two very different worlds. It's not often that you see these two worlds intersecting on the big screen. In the film's latest trailer and recently released movie stills, viewers were able to catch the glimpse of the cast members in full character and donning different hairstyles and looks. The comedic aspect of the unconventional storyline also makes the character portrayals even more interesting.
2. The quirky storyline that will keep viewers glued to their seat.
If you're looking for fun, then you've come to the right place. The story follows two low-level astronomers, Dr. Randall Mindy and Dr. Kate Dibiasky, portrayed by DiCaprio and Lawrence, respectively, who go on a media tour and act as bearers of bad and earth shattering (pun intended!) news about a disruptive asteroid that is approaching the Earth. The two go above and beyond to warn the unconcerned populace of the catastrophic event, and even make it to the White House to meet with President Janie Orlean, portrayed by Meryl Streep and her son-slash-Chief of Staff, Jason Orlean, portrayed by Jonah Hill to discuss their concerns. The roles of the other actors have not yet been explained in detail, but viewers can expect a couple of cameos to occur. This feels like the beginning one heck of a chaotic film adventure, in the best way possible.
1. The film covers pressing issues that are affecting the whole world.
The central theme of the film sends a timely message about climate change, in the least preachy manner. This environmental issue can somehow be likened to film's main storyline, wherein the idea of a disaster waiting to happen is being brushed off by people. Leave it to McKay to come up with a hilarious and creative way to spread awareness to his audience. Here's to hoping that the message gets across, and that we'll all be gifted with another filmmaking treasure that we can always go back to during movie marathons.
Don't Look Up will have its limited theatrical release on December 10, 2010, and will be available for streaming on Netflix by December 24, 2021.