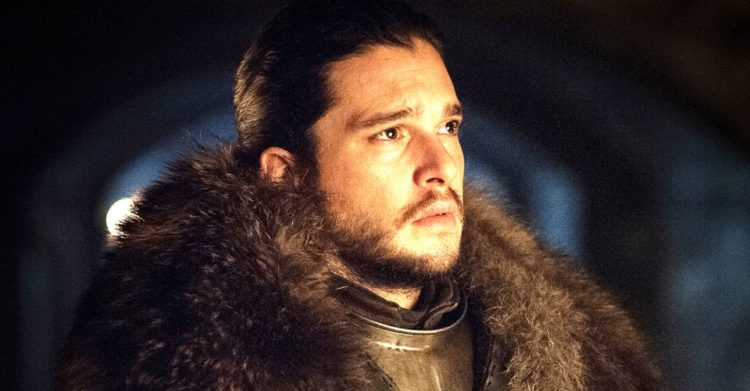 Christopher Catesby "Kit" Harington is a famous English actor. He became known to the world when he played the leading role of Albert Narracott in War Horse at the National Theatre. In 2011, he appeared on HBO's fantasy series Game of Thrones. This earned him global recognition and fame along with a few accolades. For instance, in 2019, he received a Golden Globe Award nomination for Best Actor – Television Series Drama. In 2016 and 2019, he was nominated two times for the Primetime Emmy Award: one for Outstanding Supporting Actor and the other for Outstanding Lead Actor in a Drama Series. Besides, Kit Harington is playing the role of Dane Whiteman in the Marvel Cinematic Universe movie Eternals. This movie will be released in November 2021. The English actor is married to Rose Leslie, who is also a prominent star. He shares a son with her.
Kit Harington talks about traumatic events involving addiction
If you are a fan of Kit Harington, you might have an idea that he had undergone rehab to address his issues with alcohol addiction. He now looks happy and openly talks about his problems of the past. In an interview with The Sunday Times, the Game of Thrones star has revealed some interesting and shocking details about himself. He says "things that have happened to me since Thrones ended, and that was happening during Thrones, were of a pretty traumatic nature and they did include alcohol." He continued the discussion and answered all of the questions politely and with a smile on his face. He said that there comes a time in everyone's life when he or she feels like a bad person.
People are ashamed of such individuals. They want to maintain a distance, leaving the individual in complete loneliness. As a result, the person starts feeling that there is no way out. These individuals fail to identify their own strengths. It is very unfortunate to say that Kit Harington has seen tough times. He lost all of his hopes at a stage. He failed to know what he could actually do to ensure his survival. At this point, he realized that this is the right time to change himself. The actor notes that "I was incredibly secretive and incredibly locked up with them. So they came as quite a surprise to the people around me. Which is quite often the case, I guess."
Kickstarting his sober journey
For a drug or alcohol addict, it is not easy to quit, move on and kickstart a new life. In the case of Kit Harington, he had to lose a lot of things, had to compromise on so much to kickstart his sober journey. The actor explains that "I went through periods of real depression where I wanted to do all sorts of things." The best part is that he didn't lose his hope. He did everything needed to get back to a normal or healthy life. He now seems to be interested in helping someone who wants to get rid of addiction. He has shared a story to make things clear. According to the actor, "one of my favorite things I learned recently is that the expression 'a leopard doesn't change its spots' is completely false: that a leopard actually does change its spots," he said. "I just think that's the most beautiful thing. It really helped. That was something I kind of clung to; the idea that I could make this huge fundamental change in who I was and how I went about my life."
Kit Harington then confesses that his addiction has taken a toll on his marital life with Rose Leslie. Both of them worked together in Game of Thrones. Since getting sober and having a baby boy, their lives have been changed. Kit Harington says that their life is nothing less than incredible and wonderful. He and Rose are happy together, and most importantly, they are thankful for a little bundle of joys. Lastly, the actor says that he has a child and a brilliant relationship with his wife. He is too happy, content, and sober. The first three months of his fatherhood were difficult. He didn't know what to do and how to look after the baby. In fact, he was slightly tortured and had a kind of hell before having his son. Everything happens for a reason. If the little boy wasn't born, it could not be possible or was going to be too tough for Kit Harington to work on his relationship with Rose and to quit the addiction. "My hat goes off to any single parent. Any single parent, you're a fucking genius. I don't know how you do it. Because it's more exhausting than everything I did on Thrones," the actor says.
Tell us what's wrong with this post? How could we improve it? :)
Let us improve this post!