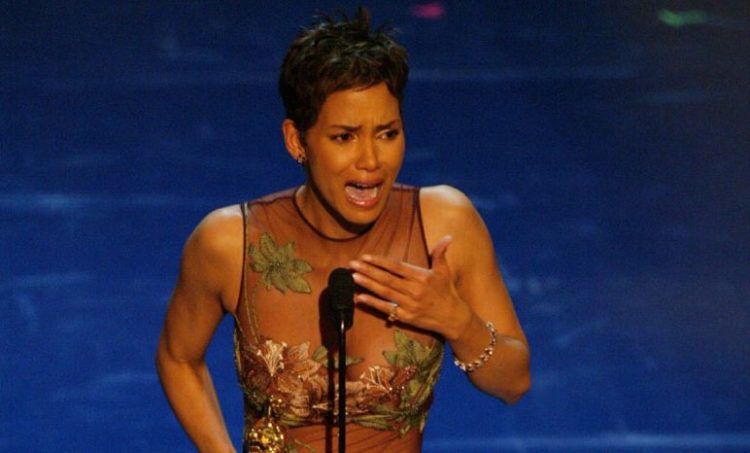 Awards season sets Hollywood abuzz for a good couple of months every year. This joyous occasion is a treat for critics and film lovers alike. It's always fun to binge-watch the nominated films and guess who the year's winners will be. The whole shebang just feels like a collaborative effort that simply celebrates peoples' mutual love for cinema. One of, if not, the most prestigious awards that an entertainment industry professional can be nominated for is an Academy Award, more popularly known as the Oscars. This annual event garners a cult following that involves viewing parties and best dressed lists. Love it or hate the fuss that surrounds it, it's undeniably a huge night that is deserving of all the attention. Here are five of the most memorable Oscar speeches worth re-watching, in no particular order:
5. Sally Field
There comes a moment in an actress' life when everything seems to fall into place. An impressively growing career, a hit movie, and a dazzling performance. The recognition from the Academy is just the icing on top of the already massive cake. Field must have felt the same when she bagged the award for Best Actress for her performance in Places in the Heart. The actress' joyful acceptance upon receiving her first Oscar was contagious. She began her career in television, and it took some time for her to penetrate the big screen and star in acclaimed films. Receiving an Oscar made the long and tumultuous journey all worth it, and made her feel truly appreciated as a gifted actress who can take on diverse roles.
4. Halle Berry
Berry's Oscar win served as a historic moment for actresses of color. She became the first African-American woman to win an Academy Award for Best Actress, which served as an inspiration to many others. Berry bagged the award for her portrayal of Leticia Musgrove, the widow of an executed prisoner in the drama film, Monster's Ball. The overwhelming gravity of Berry's win was felt throughout during that fateful awards night in 2002. It was about time that more actresses of color were recognized on and off screen, and Berry's victory paved the way for better things to come. The actress relayed her powerful speech in between sobs but with full conviction, which made the whole thing even more meaningful.
3. Lupita Nyong'o
Nyong'o was another African-American actress whose talent was recognized by the Academy. She won the award for Best Supporting Actress for her portrayal of Patsey, an African-American slave who was abused by her slave-master in the harrowing and eye-opening film, 12 Years a Slave. The actress was the epitome of innocence, grace, and class as she received her first award. She had just made her acting debut a few years prior, so this moment was indeed career and life-changing for the Nyong'o. She ended her acceptance speech with a beautiful and inspiring message that went, "May this remind you that no matter where you are from, your dreams are valid." This moment definitely brought dreaming big to a whole other level.
2. Olivia Colman
Colman is a dynamic actress with an enchanting attitude that made us wish we were good friends with her in real life. She may be a natural comedian off screen, but is able to transform into a prolific actress once the camera turns on. Colman has been given the opportunity to portray a wide variety of roles, and she has slayed each one of them with gusto. The actress' hard work over the years finally paid off when she won the Academy Award for Best Actress for her role as the frail Queen Anne in the comedy drama, The Favourite. Colman is known for her quirky facial expressions and silly antics. Both were evident in her entertaining acceptance speech. She made the room laugh out loud with her remarks of disbelief, which made us love her all the more because of her genuineness as a person and humility as an actress.
1. Leonardo DiCaprio
It was indeed a long time coming. DiCaprio had already been a five-time contender for an Academy Award for Best Actor until his much-deserved win in 2016, for his role as a 19th century explorer, Hugh Glass in the survival drama, The Revenant. DiCaprio started his Hollywood career at such a young age, and was already nominated for an Academy Award at the age of 19. It was magical to watch the entire room erupt into applause when DiCaprio's name was called out. It was an anticipated moment that was so satisfying to witness. The actor also did not let his moment pass without imparting an important message that included his personal advocacy of fighting Climate Change. It was a goosebumps-inducing moment that was worth the long wait.
Tell us what's wrong with this post? How could we improve it? :)
Let us improve this post!