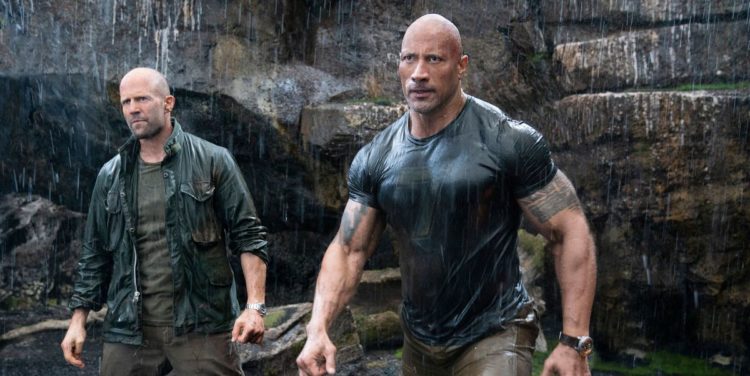 The action movie genre is ever evolving. Actors can easily get left behind if they are not nimble enough to keep up with the many changes. One action star who has kept us on our toes and gifted us with something new each time is Jason Statham. The actor is best known for his tough roles that showcase a wide range of fight skills, which include Chinese martial arts, kickboxing, and karate. This has led Statham to star in multiple blockbuster hits that just prove how big of an action star he is. Here are five mind blowing action sequences starring the actor:
5. The Mechanic
The action thriller followed Arthur Bishop, portrayed by Statham, a professional assassin who specializes in covering up his tracks by turning his hits into accidents, crimes, or suicides. The film was a remake of a film of the same name that premiered in the 1970's, which made Statham responsible for adding a modern twist to the heart-racing storyline.
The fight scene between Arthur and cult leader, Andrew Vaughn, portrayed by John McConnell (Treme), was as thrilling as it could get. Both were skilled fighters who battled it out using their fists and a broken luggage handle in an empty airport shuttle bus. Statham flawlessly executed the fight scene that had us grasping the edge of our seats while Andrew Vaughn ended being thrown off the bus and hit by an incoming car.
4. Transporter 2
The famed film franchise features four films released from 2002-2015, as well as a television series based on the movies. Statham portrayed the role of Frank Martin, the protagonist of the films, who was a former Special Forces operative turned freelance courier driver for hire after he retired from service.
The second installment of the franchise had Frank acting as a chauffeur of Jack Billings, portrayed by Hunter Clary (Meet the Spartans), a son of a politician. Frank's job quickly turns into a rescue operation after Jack gets kidnapped. The scene from the earlier part of the film where Frank taught a bunch of thieves a lesson after they attempted to steal his car just showed how competent in protecting his job, and how he was the perfect person to save Jack from danger.
3. The Expendables
The action thriller franchise boasts of an all-star cast and an exciting storyline. The film follows a group of elite mercenaries who carry out dangerous rescue missions. Statham portrayed the role of Lee Christmas, as he stars alongside other action superstars, such as Sylvester Stallone (Demolition Man), Jet Li (Kiss of the Dragon), Arnold Schwarzenegger (The Terminator), and Bruce Willis (Armageddon), to name a few.
The scene where Lee goes after the man who abused his long-time girlfriend, Lacy, portrayed by Charisma Carpenter (Charmed) just proved how much of a bad-ass his character was. He did not back down to anything and did not allow any of his loved ones to be taken advantaged of in any way. Statham was consistent in his portrayal of Lee, who was a great addition to the incredible action-packed ensemble.
2. Fast & Furious 6
The highly successful film franchise goes straight to the heart of speed racing. The story is led by a gang leader named Dominic Toretto, portrayed by Vin Diesel (Guardians of the Galaxy), whose team is behind a string of heists, illegal races, and dangerous missions. The franchise has seen a lot of iterations over the years, but it still manages to show-off some killer stunts paired with a fast-paced storyline.
Statham joined the franchise in its sixth installment as Deckard Shaw, the main antagonist of the later films in the franchise. The mid-credits scene where we first see his character emerge from the wreckage gave us a glimpse of big things to come. Statham's cool and calm demeanor had us hooked right away, and his presence gave life to the succeeding films in the franchise.
1. Fast & Furious Presents: Hobb & Shaw
The ninth installment of the film franchise had Statham fully immersed in his role as Deckard Shaw. He may be the film's antagonist, but his sleek moves and collected demeanor just makes us want to see what else his character has in store.
The scene where Deckard and skilled bounty hunter, Luke Hobbs, portrayed by Dwayne Johnson (Jumanji: Welcome to the Jungle), go on a violent prison escape was entertaining in many different levels. Both characters knew how to make a scene memorable with their out-of-the-box action sequences.
Tell us what's wrong with this post? How could we improve it? :)
Let us improve this post!