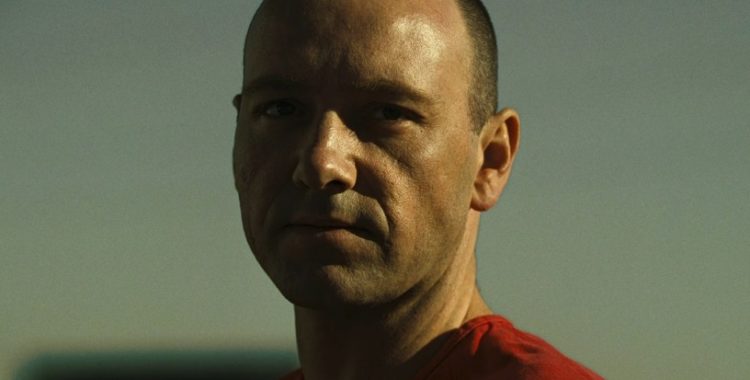 I think we can all agree that serial killers are undoubtedly some of the most terrifying people on earth. While it's obvious that no one ever wants to encounter one in real life, many people have no problem watching them terrorize people in movies and shows. As a result, the entertainment industry has introduced the world to dozens of fictional serial killers over the years. Some of these people have been so terrifying that it's almost tough to separate reality from fiction. If you're a fan of thrillers and/or crime dramas, you've probably seen a few of these people on your screen. Let's talk about the 10 best fictional serial killers from movies and shows.
10. Joe Carroll – The Following
Joe Carroll (James Purefoy) was a serial killer in the short-lived series, The Following. Not only was he violent and fearless, but he was also highly intelligent and he used his smarts to manipulate the authorities time and time again. Even when it seemed like his back was against the wall, he always managed to find a way to pull a new trick from under his sleeve. As the leader of a cult, Joe also had a large following of people who he could easily convince to do his bidding.
9. Rhoda Penmark – The Bad Seed
Rhoda Penmark isn't as well known as some of the other characters on the list, but she's equally as terrifying. The character was originally introduced in the 1954 novel The Bad Seed by William March. The book was made into a movie in 1956 and Patty McCormack portrayed the character. Rhoda was a young girl whose outward appearance was that of an innocent child. However, underneath it all, she was actually a psychotic killer.
8. Martin Whitly – The Prodigal Son
If there's one thing that most serial killers have in common (other than being murderers, of course) it's the fact that they tend to be very charismatic. Martin Whitly is certainly no exception. Martin was a character in the TV series Prodigal Son. He was an incredibly talented and successful doctor but his world came crashing down when his son identifies him as a serial killer and turns him into police. Unfortunately, the show lasted for just two seasons so we never got to see him reach his full potential.
7. John Doe – Seven
Over the course of his career, Kevin Spacey has shown that he is capable of playing a wide variety of characters. In 1995, he dug into a very dark place in order to portray a mastermind character named John Doe in the film Seven. John was a crafty killer whose murders were inspired by the seven deadly sins. However, his killing spree puts him in the crosshairs of some very talented detectives.
6. Hannibal Lecter – Silence of the Lambs
Hannibal Lecter is one of the most memorable serial killers of all time. As a character, he is especially twisted due to the fact that he actually eats his victims. He has appeared in several movies over the years but is most widely known for the 1988 movie Silence of the Lambs.
5. George Harvey – The Lovely Bones
There's something extra bone-chilling about serial killers who kill children, and that's exactly who George Harvey (Stanley Tucci) was in The Lovely Bones. In the film, Harvey murdered his 14-year-old neighbor, Susie Salmon. Her father is eventually able to piece together enough information to determine that Harvey was likely the killer.
4. Norman Bates – Psycho/Bates Motel
When people think of fictional serial killers, Norman Bates is probably one of the first that comes to mind. He was introduced in the 1959 novel Psycho, and he has appeared in movies and shows over the years. Norman's murderous nature combined with his unusual obsession with his mom makes him one of the most interesting fake serial killers on this list.
3. Patrick Bateman – American Psycho
Patrick Bateman is a prime example of why you can never judge a book by its cover. On the outside, he is a successful young professional who loves to have fun and buy expensive things. However, underneath it all, he is a cold-blooded killer who spends his free time torturing, raping, and killing people. Although Patrick Bateman was introduced in the novel American Psycho, he is most well known for the movie of the same name in which Christian Bale played the character.
2. Dexter Morgan – Dexter
Dexter is another example of a serial killer who seems "normal" on the outside. By day, he is a forensic analyst with the Miami Police Department, but by night, Dexter is a serial killer who specifically targets people who have gotten away with crimes. Despite his murderous tendencies, Dexter's Robin Hood approach to serial killing always made him a fan favorite.
1. Joe – You
Joe may be the newest character on this list, but he already has the serial killer game on lock. Portrayed by Penn Badgley, Joe is the star of the Netflix series, You. He has an obsessive personality that leads him to fall in love with women and then kills them when they no longer fit into the image he has of them in his head. However, his love interests aren't the only people Joe is willing to kill. Essentially, anyone who stands in his way is fair game.
Tell us what's wrong with this post? How could we improve it? :)
Let us improve this post!