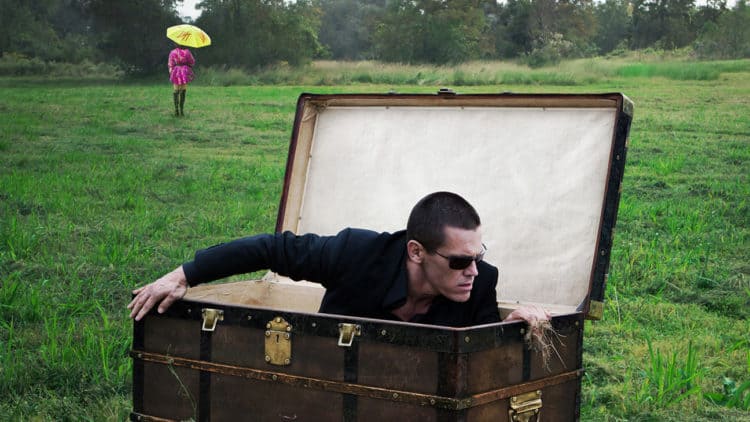 Sometimes, even great directors make bad movies. This list will comprise five films made by directors would have proved their tremendous talents in the world of filmmaking both by fans and critics. Now, not every movie is bad per se; however, some of these average movies stick out like a sore thumb in a filmography packed with classics. To be clear, this list only focuses on directorial efforts, so bad films such as Suburbicon, Killshot, or The Snowman that were either written or produced by top-notch directors won't make the list. Let's get started with the first bad film.
The Counselor (Ridley Scott)
Though Exodus: Gods and Kings and A Good Year are easily the worse films from Scott, I opted to put The Counselor instead because this movie had so much potential. Adapted from the novel of the same name by Cormac McCarthy – who also penned No Country For Old Men – the talent in front and behind the camera should've resulted in a sure fire hit. Instead, The Counselor ends up being a messy thriller that prefers to tell than show. Likely, the only thing audiences will remember from this movie is Cameron Diaz dry humping a car. A film that focuses on the criminal underworld involving a sociopath, a drug dealer, and a shady night club owner oddly lacks any real tension, which is often killed due to the film's preachy nature. The Counselor may not be Scott's worst film, but it's definitely his most disappointing.
Hail, Caesar! (Joel and Ethan Coen)
While Hail, Caesar! is critically adored (it currently sports a 85% on rotten tomatoes), this Coen Brother feature also makes the list because of how disappointing it turned out to be. Like The Counselor, all the pieces of the puzzle for a fantastic film were here; however, the issue with Hail, Caesar! is that it's narrative is all over the place. Advertisements made this seem as if this was a quirky detective film that would focus on the disappearance of Baird Whitlock; however, the film is a homage to old Hollywood as Eddie Mannix tries to fix various problems throughout Tinseltown. Surprisingly, Scarlett Johansson's role barely has any meat on it and despite some fun moments scattered throughout, Hail, Caesar! fails to deliver the thrills that Fargo, No Country For Old Men, or True Grit provided.
Death Proof (Quentin Tarantino)
Tarantino's filmography as a director is nearly flawless. Four Rooms is easily the worst movie in his filmography; however, this anthology series is credited with four directors and Tarantino's segment was actually pretty darn good when judged by its lonesome. That leaves Death Proof, a simplistic film that doesn't have the lasting effect that movies such as Reservoir Dogs, Pulp Fiction, or Inglorious Basterds have. The Grindhouse feature serves up two movies in one by Robert Rodriguez (the excellent Planet Terror) and Tarantino, and the movie serves its purpose as a revenge chick flick, with plenty of Tarantinoisms to boot. Death Proof is by no means a back film; however, it falls into the disappointing category like The Counselor and Hail, Caesar!
Oldboy (Spike Lee)
While Miracle at Saint Anna and She Hate Me are worse in Spike Lee's filmography, this unnecessary foreign adaptation takes this spot because its generally a bad film and a waste of time overall. At the very least, Miracle at Saint Anna and She Hate Me have originality going for them. The Oldboy remake maintains the bloody violence of the original, but ultimately spirals into a clunky mess that fails to distinguish itself from Chan-wook Park's Korean film. Long story short, watch the original foreign film. If you absolutely hate reading subtitles, then you're better off dealing with a terribly dubbed version of a great movie vs. a horrendous American remake that fails to recapture the spirit of it's Korean counterpart.
Alien 3 (David Fincher)
The infamous movie that David Fincher himself has disowned. Wisely, Alien 3 avoids the mistake that many sequels make: retreading the same story with a different set of characters. Alien 3 isn't as bad as many tout it to be; however, compared to the first two movies it doesn't come close to matching the strong characterization and intensity of its superior counterparts. However, Alien 3 can't be fully faulted on Fincher or even the writers, as this movie is an example of when studio interference goes terribly wrong. This film is notable for its production woes such as numerous rewrites and multiple directors attached to the film. The crazy thing about Alien 3 is that it had some potential. Exploring the mythology surrounding the world of Alien could've been a unique and cool concept; however, with too many cooks in the kitchen, the film simply failed to capitalize on its solid premise. It's not the worst movie in the Alien franchise; however, it definitely the worst in Fincher's filmography.
Tell us what's wrong with this post? How could we improve it? :)
Let us improve this post!