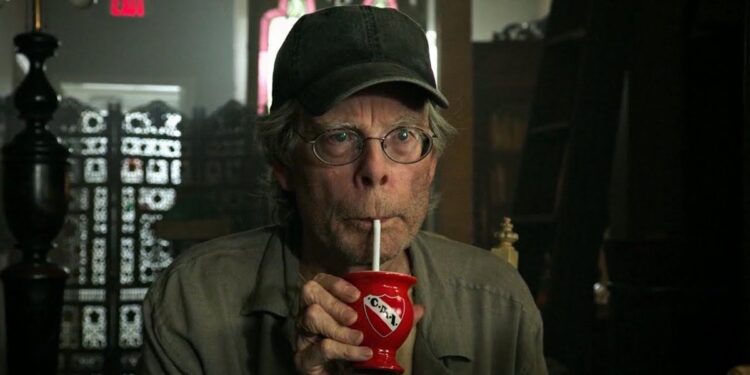 In the last decade, it's been seen that Stephen King's stories have finally been given a great voice on the screen. There have been a few missteps here and there to be certain, but while there were a couple of hits back in the 90s, several of his literary contributions to pop culture were mangled beyond belief in one way or another throughout the years. The few successes that were noted over the years were overshadowed by the failures that came along and made it easy to think that King's stories were great on paper, but were vastly misunderstood on the big or small screens. But while success has become easier over the years, some movies might be made even better if they were given the reboot treatment since the stories are insanely creepy and deserve another attempt that could possibly bring a bit of shine back to the stories and even create a new interest in those that have yet to really understand how great King's tales are. If nothing else, it would be a great way to update several stories.
5. The Dark Tower
It's true, this is one of the more recent movies that has come out, and giving it a reboot feels like it might be too soon. But the fact is that even if King approved of the movie, it feels as though it didn't do the books any justice. The dialogue and the mashed-up manner of the movie felt like a serious slap in the face to a lot of the fans that had been reading the books for years. Taking a chance and making several movies instead of just one feels like it would be a far better representation of this story, even if it would be expansive and quite spendy to make. At the very least, it would be a better way of doing justice to the books.
4. Misery
I know, I get it, there is no way to overtake Kathy Bates as Annie Wilkes since she did such a great job. But updating this movie and bringing it back at some point, perhaps in another few years, it does feel as though it would be able to cater to a younger crowd of horror buffs that are always looking for the next big thing. The biggest roadblock of all though would be finding another Annie Wilkes since Kathy set the bar so incredibly high that it would take a once-in-a-lifetime performance to even match her. It's possible, but the margin for error is incredibly low, meaning that this is one of the riskier ideas.
3. The Dark Half
Don't get me wrong, Timothy Hutton is a great actor and he wasn't a bad pick for this movie, but the book was incredibly disturbing, and the movie didn't really do justice to the story. The whole idea of an author sharing a connection with a twin that started life as just a few bits of flesh that were unable to be absorbed by the other twin is enough to cause gooseflesh to break out on one's arms. But the fact that the resurrected twin would come back and start to suck the vitality out of the dominant twin is even better since it set up a story that a lot of authors might be able to relate to in one way or another.
2. The Tommyknockers
It does feel as though the miniseries that came out didn't really capture the story, and it's easy to realize that a lot of people still don't know what the Tommyknockers was all about. The angle that was used in the miniseries wasn't horrible, but as it happens in so many TV and movie representations, something was lost in communication and the resulting mess of a show was what happened. The miniseries did feature several well-known stars, but this didn't make up for the poor storytelling and the dialogue that couldn't challenge a high school student. In other words, this movie really needs a reboot.
1. Cujo
This story is so exceedingly simple that it would require real thought on how to make it any better. Keeping it roughly the same would be preferable, though it could possibly be updated without ruining the overall story. After all, plenty of people still live in rural communities, and plenty of folks still take their cars to be serviced by those who can do it on the cheap. There's also the thought that cell phone service is still spotty in many parts of the country, so it could be a feasible story that might be recreated in a way that could still reflect the utter terror that was felt by the simple but effective horror of a massive dog that was infected with rabies. Seriously, the simplicity of this thought is amazing to think about, but the horror behind it is enough to scare a lot of people. I didn't mention Needful Things, but it definitely needs a reboot.
Tell us what's wrong with this post? How could we improve it? :)
Let us improve this post!