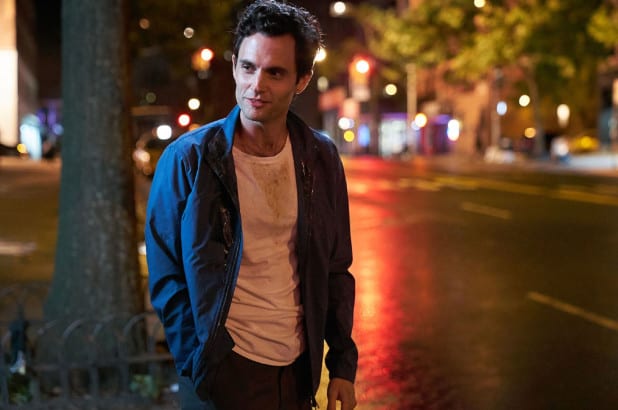 Penn Badgley is an actor and musical artist who is known by fans as Dan Humphrey in the television teen series "Gossip Girl" that was popular from 2007 through 2012. Some fans who haven't kept up with his career since he starred in the show will be happy to know that he's still going strong with his career and is involved in a variety of other projects. Here are 10 things that you might not know about Penn Badgley.
1. He's a native of Baltimore
Penn was born in Baltimore, Maryland on November 1, 1986. His parents are Lynne Murphy and Duff Badgley. His parents split up when he was just 12 years old. He remained in Woodlake, Virginia with his mother and visited his father in his new home in Washington State, being raised in a broken home.
2. His dad got involved in politics
His father was a carpenter and newspaper reporter who ran for the governor of Washington State in 2008. He was a member of the Green Party. Penn spent time traveling between the two extremes from the east coast to the west coast of the United States when he was young. He attended schools in Virginia at Woolridge Elementary when his mom was president of the PTA when he was younger.
3. He moved in with his father
Penn moved to Washington State to live with his father and he enrolled in St. Christopher's School. While there, he played with the youth soccer team. His father was a coach at the school. Although his parents were no longer together, each was actively involved with his school activities. Net, he attended the Charles Wright Academy in Tacoma, Washington. There he became involved with the Seattle Children's Theatre. This is where he developed his passion for acting. He was still a child at the time when he started working for children's radio stations doing voice-overs.
4. He moved to Hollywood when he was just 11 years old
Penn became serious about his acting career when he was still just a young boy. He relocated to Hollywood, California when he was only 11 years old to be closer to where the work was. He was also interested in singing and he even recorded a single that turned out to be a hit. The song was released in 1998.
5. He completed high school early
Penn Badgley was a remarkable young man. He didn't complete traditional high school. Instead, he took the California High School Proficiency Exam, which is the equivalent of a GED. He passed the test with flying colors. There was no longer a need for him to continue with high school because he had already exhibited proof of mastery of the subject matter.
6. His career prevented Penn from attending college at age 14
After Penn passed his high school equivalency test he enrolled in classes and started attending Santa Monica College. Next, he applied for admission to the University of Southern California where he was accepted, but his work prevented him from attending. He was forced to defer his admission to the school because he was committed to a contract for acting that he was unable to get out of. Still, he enrolled in classes in Portland, Oregon's Lewis & Clark College at a later date and attended for two years.
7. He has an impressive acting portfolio
Throughout the many years that Penn Badgley has been acting he has built up a total of 33 acting credits. While he is still a very young man, he has been acting since he was a pre-adolescent child and he has a successful career. Penn has appeared in numerous television series such as "Will and Grace," the television soap opera "The Young and The Restless," "The Nightmare Room," "Do-Over," "The Mountain," and many more. He has also appeared in several films including "Easy A," "The Juggler," "The Stepfather," "Forever Strong," "Drive-Thru," "Tucker Must Die," "Adam Green's Aladdin," " The Paper Store," and more. He is a veteran actor who has achieved a high level of success in the business.
8. Penn has a lot of other interests
Badgley has spent the majority of his life working as a professional entertainer. He has put his career ahead of most other parts of his life, and it has paid off in the form of success and popularity. Even though he is a hard worker and is dedicated to his craft, he has still made time in his life to do some of the other things that he enjoys doing. In a related vein, he enjoys singing and playing the guitar. Although he has done some professional singing, he still likes to do this in his spare time for his own enjoyment.
9. He's also athletic
Penn Badgley is also somewhat of an athlete who likes to participate in his favorite sports, which just happen to keep him in shape. He participates in a variety of different activities including snowboarding, skiing, surfing, and skateboarding. Penn currently lives in New York City.
10. Penn Badgley has the potential to become a legendary actor if he continues on his current trajectory. He is still active in his acting career and most recently he appeared in the television series "You" in the role of Joe Goldberg in 2018 through the present. He recently appeared in the film "Here Today" playing the part of Rex. The film is currently in the post-production stage of development and there has not yet been any word on when it's going to be released. Penn is pursuing his passion for acting and he has been doing so since he was just a young child. We can tell by his impressive resume that he hasn't had any problems finding acting roles. He's come a long way already and he has many good years left in his career to continue to build his fame and popularity with audiences. We believe that he has great potential as an actor.
Tell us what's wrong with this post? How could we improve it? :)
Let us improve this post!