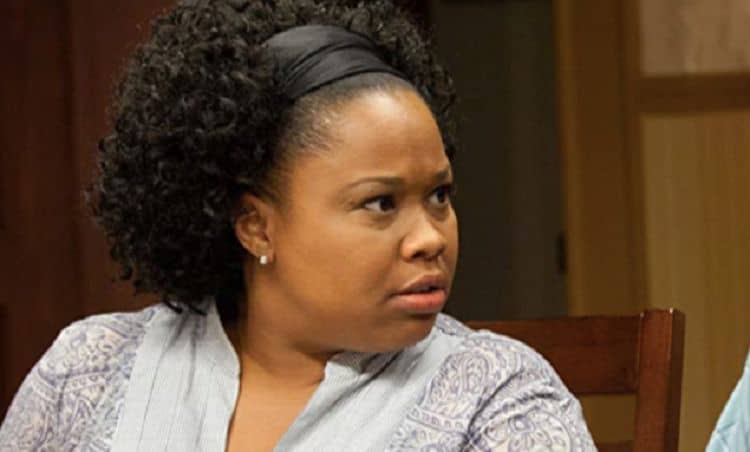 It would be great to be able to assuage so many by saying that we only have a few weeks left of 2020 and then people can calm down when it comes to having to wonder who we're going to mourn next when they pass, but that's not the case. Instead of being sensitive and coddling people's feelings, it's necessary at this time to remind people that folks pass on, they die from different causes, and they aren't bound to remain in this world forever. The sad part is that Natalie Desselle-Reid was only 53, which means that she should have by all rights had much more time left to do something that might have boosted her career again or even just allowed her to enjoy retirement and continue to live the good life. But cancer, once it's diagnosed, is a touch and go situation with many people as some can beat it and move on with their lives, while others aren't able to reach that level and unfortunately succumb to it. Natalie passed recently due to colon cancer, and no, there are no jokes to indicate that anyone will think of it as a COVID-19-related death. The truth is that the entertainment industry has lost another one of their large community and many are dealing with this in their own way.
In terms of her career, Natalie didn't have an extended list of credits to pull from even though she started back in the 90s, but she did have several credits that people will be likely to remember her for since she did bring to life a few characters that people enjoyed in her time. Several stars have already spoken out about her loss and are at this time grieving in their own ways as her passing has saddened several people. Remembering her for what she did for the entertainment business is far better than lamenting her passing, as it would be with any actor has met their end to this point, since mourning them is necessary for many, but moving on and keeping their legacy alive is far more important since it's a way to keep them around for as long as we can even if they no longer here. There's no doubt that there will be some remembrance held for her at some point before the year is out, or perhaps after the new year has started. In any case, she'll be another name added to the long list of celebrities that have passed that will be missed by their fans and will likely continue to be one of those that people continue to watch in order to remember how great she was at her best.
Natalie endured her battle with cancer for as long as she could, but as anyone that's survived the big C, and those who have supported them know, as many people as survive cancer, there are many that don't, as the condition has either worsened to a degree that it can no longer be put in check, or it has become too aggressive to combat effectively. Colon cancer is actually one of the most prominent types and can take up to 10 to 15 years to fully develop, at which point it feels as though it would be nearly impossible to survive. Natalie did what she could, and she had a decent career before she passed, so it's easy to state that people are going to miss her and there will be an outpouring of emotion from fans, from fellow celebrities, and then we'll move on. That might sound cold, but that's what we've done with the passing of every celebrity this year, and there have been a few of them that have made that final bow before leaving this world. It's not an insult to say that a departed celebrity is gone, nor is it in any way improper to say that we'll gladly celebrate her life rather than mourn her passing in the coming months, as enjoying what a celebrity had to give to the public is far better than to bemoan the fact that they're no longer around. Some might state that coming on the heels of her passing that this would be an insult to Natalie and all those that have passed before her, but one must also take into account that moving forward is what Hollywood does, and if anyone is willing to say otherwise then they are fooling themselves.
Celebrating her career is quite simple and is bound to be the best eulogy that anyone can give for a deceased celebrity since enjoying what they had to offer is a form of flattery that any performer should be proud to accept, and a token of respect that fans give to their favorite stars. In this way it is possible to say thank you, mourn their passing, and celebrate the light they created within the field of stars that is Hollywood. She'll be missed, there's no doubt of that.