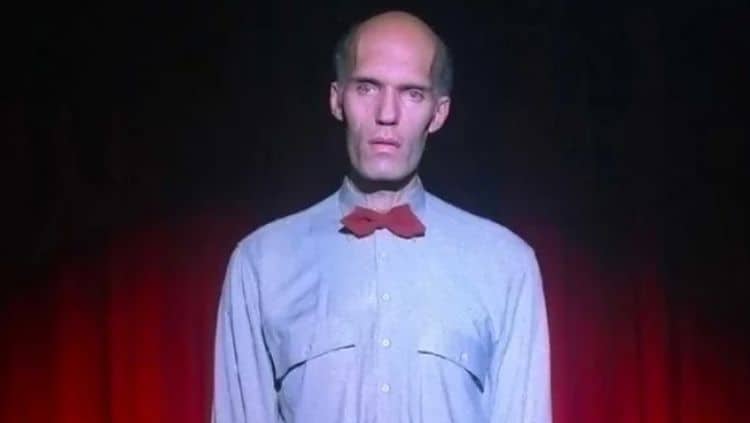 It's kind of assumed that anyone that's as tall as Carel Struycken is going to be cast as one of the biggest people in any production, since his 7-foot tall stature kind of makes him stand out in a crowd, literally. But the great thing about this guy is that he's made it work for him in such a noticeable and impressive way that his height is one of his claims to fame and it's one of the best things about him since it's allowed Carel to land a few very notable roles. The first that should be pointed out is that of Lurch from The Addams Family, who is by far one of the most recognizable faces in pop culture since despite not saying much his mere presence is hard to forget. In fact, in both movies that featured Raul Julia and the rest of the cast he didn't speak at all, but he was still one of the best parts of the movie since people expected to see him and they weren't disappointed.
Another character that he's played came during the movie Men In Black, but it was a brief role as an Arquillian that made use of his great height and unique features, which are caused by something known as acromegaly, which is why his forehead and jaw look the way they do since it's caused by excessive growth hormones that continue to promote growth after the growth plates have closed. In other words, even though his body was finished growing, the GH wasn't done and promoted further growth that left him looking the way he does. There are plenty of negative symptoms that go with this condition and it's fair to think that Carel has endured several of them, but to date, it doesn't appear that they've hampered him enough to keep the actor from doing what he enjoys. The condition has definitely given him a very distinctive appearance, but as the reactions of the fans over the years have shown, no one really minds it as he's taken on many roles that he's managed to fill without fail and in a way that makes a lot of sense.
It's very likely that people don't know all that well by name, but rather as the big guy that played one part or another. That might be insulting if not for the fact that such a thing happens to many actors no matter their size or appearance. But being known as 'that actor in that movie' is pretty common since not everyone is a movie buff and as anyone should be able to guess, trying to pin a person down by one of their more famous performances is actually kind of flattering since it means that they made an impression. When it comes to a distinct memory about a person either because of a role or because of how they look it is still pretty flattering because it means that they're a memorable individual. Carel has made a big mark on the business, no pun intended I swear, and one might need to take a look at his filmography to see just how busy the guy has been over the years. He's not one of the most common names in the business to be certain, but he's definitely one of those that people don't mistake for anyone else. Being able to stand out for any reason is usually kind of nice since it separates an actor from the pack, and allows them to become a legend for one reason or another.
Obviously, Carel was bound to be typecast as the big guy in whatever movie or TV series he was cast in, but looking at this as a negative, while possible, is taking the least positive path when in truth it could be said that he's perfect for roles that no one else could accomplish in such a simple way. Being 7′ tall is amazing, since there aren't that many people out there who could make this claim, and using this to further a career in show business might limit one to certain roles as some would think. That's not entirely incorrect, but it's not the whole story either.
Carel has definitely used his size to his advantage, but he's gone on to take roles that didn't depend on his size as well since his acting ability has been great enough to land him several roles despite his size. Looking at someone for the one single trait that can be seen is likely the worst way to determine what they're suited for, as has been proven quite often throughout the years. It's easy to admire and be appreciative of Carel since the guy has managed to maintain a career over the years that has been rather impressive, especially since he's helped to push the idea of a few characters that the fans absolutely love.