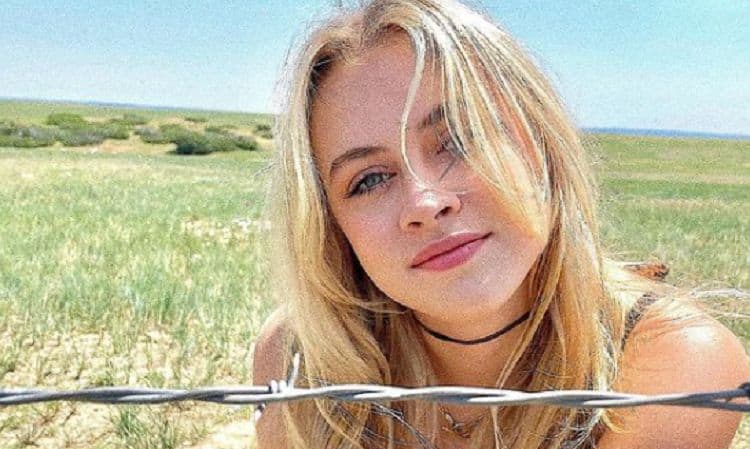 Emma Meisel is fairly new to the entertainment industry, but you'd never be able to tell that by watching her work. Although she only has a handful of credits at the moment, she has already shown the world that she's capable of great work. At the moment, she is best known for her role as Midge in the popular FX series American Horror Story. Now she has another role in the works that might just take her career to new heights. She will be in the upcoming series Doogie Kamealoha, M.D. which is based on the show Doogie Howser, M.D. which starred Neil Patrick Harris and aired from 1989 to 1993. Keep reading to learn 10 things you didn't know about Emma Meisel.
1. She Is Bi-Coastal
Since Emma's career is just getting started, there isn't a lot of information out there about her aside from things that are associated with her work. As a result, we weren't able to find out where she is originally from, but we do know that she splits her time between Los Angeles and New York City.
2. She Loves Being Outdoors
Sometimes it really is the simple things that mean the most, and Emma would likely agree. When she gets some time away from work, she enjoying spending time enjoying the beauty of nature. She loves doing things like going hiking and hanging out at the beach. Being outside is the perfect way to relax and recharge before jumping into another project.
3. She Is A Dog Person
Sorry to all of the cat people out there, but it looks like Emma is the type of person who prefers man's best friend. She has a dog named Grohl (after Dave Grohl) and she loves spending as much time with him as she can. When's she on her outdoor adventures, he's her favorite travel companion. Emma is also a fan of horses.
4. It's Unclear If She Has Any Acting Training
For lots of actors, taking acting classes is par for the course. Many actors even choose to get college degrees in acting or other related fields. However, we weren't able to find out whether Emma has received any kind of acting education. Emma has a LinkedIn profile, but it doesn't have any education listed.
5. She Is A Private Person
Over the years, celebrity culture has become known for being full of gossip and over sharing. So far, though, Emma hasn't gotten involved in any of that. She doesn't share any information about her personal life. Since we all know what can happen when celebrities put their business out in the streets, it's easy to see why she has chosen to stay low-key.
6. Family Is Important To Her
Despite not knowing much about her life outside of acting, we do know that family is something that Emma really values. In December of 2016, she posted a photo in honor of her mother's birthday. However, she didn't share any information about her mom. It's also unclear of Emma has any siblings.
7. She Is A J. Cole Fan
Music has the power to connect people from all over the world. If you've ever fallen in love with a musician or a song, you know how powerful music can really be. Emma loves hip-hop and she's a fan of well-known rapper, J. Cole. Throughout his career, J. Cole has become well-known for his tremendous skill as a lyricist and a storyteller.
8. She Isn't Shy About Her Political Opinions
Most people like to stay away from discussing their political beliefs because talking about politics can quickly go left. However, Emma isn't worried about what other people think. Through her social media activity, she has made it clear that she supports the election of president Joe Biden and vice president Kamala Harris.
9. She Has Never Had A Film Role
Emma has spent a lot of time on the small screen since starting her professional career in 2018. She currently has seven credits, but she has yet to be cast in a feature film. We didn't find any information on whether she has plans to break into the movie world. However, there are some actors who prefer to stick to just one medium.
10. She Loves Art
Acting isn't the only form of art Emma appreciates. She also loves the visual arts and she enjoys going to museums and admiring people's work. On top of that, she also likes to create her own artwork. In an Instagram post in the fall of 2015, she revealed that he had been learning how to draw. However, she hasn't provided any updates on her drawing skills since.Los Angeles