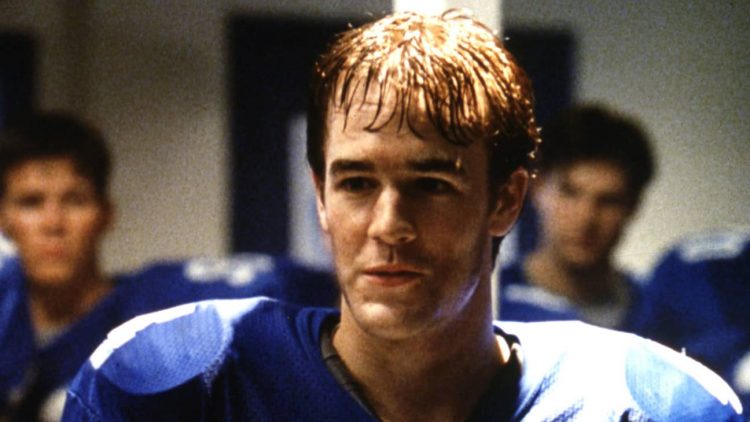 I can still remember getting a Foo Fighter's CD for a birthday or something and thinking "who the heck are these guys?". They hadn't even gotten that popular yet when their first CD landed, but it wasn't too long after that they managed to capture the attention of music fans everywhere. The main draw at first was Dave Grohl since he formed it as a one-man band initially before forming the group that would eventually be seen as one of Seattle's greatest bands ever.
5. Rock Dog-Learn to Fly
Finding your own inner fire is a part of what music is all about. Bodi is the kind of guy that wants nothing more than to follow his dream, even if it means he might have to turn his back on his duty in the process. What eventually happens however is that he ends up achieving his dream and fulfilling his purpose at the same time, which is a big win in anyone's book.
4. Real Steel-Miss the Misery
Charlie's a guy that's so continually down on his luck that breaking even would require a miracle. That miracle happens, but not in the way he would have believed when he first finds out that he has a son, and then finds out that his son is just like him. After taking in a beaten up old sparring bot Charlie finds that somehow the odds of coming out on top are better served by embracing this new chapter in his life rather than running from it.
3. American Pie-Times Like These
High school is simply a mess sometimes. You don't always get what you want and you don't necessarily want what you get. The only thing you can do is take it step by step and day by day and hope for the best, even if it's bound to get worse and worse no matter what you do. For a small group of friends high school is seemingly the last chance they'll ever have to do anything great. And we know how that turned out.
2. The Voice-The Best of You
If you're going to sing a Foo Fighter's song you'd best bring your best growling voice to the mic, otherwise hang it up before you even go onstage. This guy definitely brought his A-game even if he didn't get quite make it all the way. Sometimes it doesn't matter if you try your best for the judges, it just matters that you try your best for you, and be satisfied with what happens.
1. Varsity Blues-Hero
There's always a defining moment in life when you discover just what it takes to be great, and just how much you're willing to give to reach that moment. Varsity Blues started out about being nothing but football and the fun, carefree lives the players led off the field. Eventually however when things got real it became about understanding what it took to be gods for the next two quarters, legends that would be stamped in West Canaan history, and heroes to a grateful community.
The Foo Fighters know how to deliver a one-two punch with their music and it's a great effect.