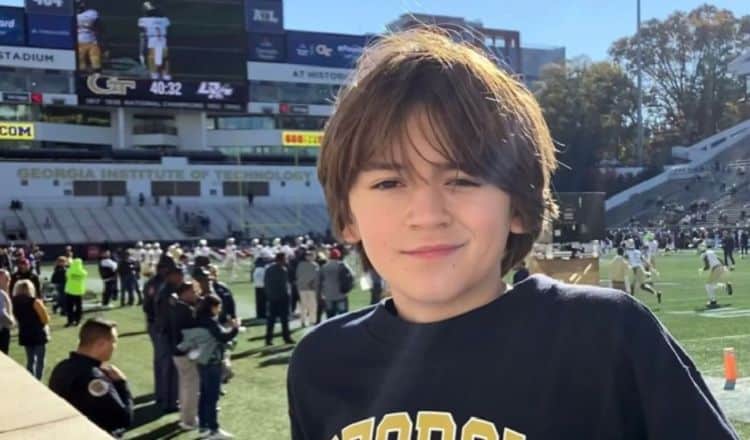 Duncan Joiner isn't even old enough to drive yet, but he's already on the path to having a successful career. The talented young actress has been acting professionally for more than a decade, and he has built a very impressive resume during that time. Many people will recognize him from popular shows such as Tales from the Loop and Lethal Weapon. On top of his live-action work, he has also a great voice actor. Most recently, he had a recurring role in the NBC series Ordinary Joe. Every time Duncan gets in front of the camera, he proves that he is much more than just another cute kid. In the years to come, it's going to be great to watch his career grow. Keep reading to learn 10 things you didn't know about Duncan Joiner.
1. He's A Los Angeles Native
Duncan is originally from Los Angeles which is arguably the best place to be for anyone looking to start a career in the entertainment industry. Being from the area has made it easier for him to get to auditions and stay in the loop with upcoming projects. It goes without saying that he will probably never feel the need to relocate.
2. He Started Acting at Three Years Old
Most three-year-olds don't even know what acting is, but by the time Duncan was that age he was already an actor. His first audition was for a Hallmark commercial, and he ended up getting the job. Even at such a young age, it didn't take Duncan long to realize that acting was his calling.
3. He Loves Spending Time Outdoors
Now that Duncan's career has really started to take off, he spends a good amount of time working. However, he still makes it a point to make time for other things he enjoys. One of those things is being out in nature. Duncan loves being outside and doing things like going camping and exploring his surroundings.
4. He's Passionate About Human Rights
Despite his young age, Duncan has already developed a strong sense of who he is and what he believes in. He is serious about the fight to end racism and he has posted about the Black Lives Matter movement on Instagram. He hopes that he can be a part of positive changes happening in the world.
5. He Was In An Episode of Grey's Anatomy
According to Duncan's IMDB page, he already has 24 acting credits. Among them are some very popular projects including the long-running medical drama, Grey's Anatomy. Duncan appeared in an episode of the show in 2018 as a character called Hank. The role may not have been big, but it was still a great opportunity for him.
6. He's Done Some Of His Own Stunts
Duncan is the kind of person who loves adventure, and acting has given him the chance to tap into that side of himself. He got the chance to perform some of his own stunts for Tales from the Loop and he will likely do more in the future. The fact that he's willing to step out of his comfort zone and try new things will certainly be beneficial for his career.
7. He's Already Worked With Some Industry Legends
Duncan has already gotten to do things in his career that many actors can only dream of. He has worked with some very big names including Jodie Foster and Steven Spielberg and he has learned a lot from being in their presence. He is very thankful for these opportunities and he hopes to have more in the future.
8. His Mom Was An Actress
Duncan isn't the first person in his family to pursue a career in the entertainment industry. His mother, Kelly Duncan-Joiner was also an actress who worked in the business for several years. Sadly, she passed away after a battle with breast cancer. According to Hammeras Group, her cancer had gone misdiagnosed for quite some time.
9. He's All About Having Fun
There's no doubt that Duncan is very serious about what he does, but at the end of the day, he's still just a kid who enjoys having fun. With every project he works on, he tries to make it as fun as possible. If he can continue to find the fun in his work, he won't have to worry about getting burned out.
10. He Loves Traveling
Performing isn't the only thing Duncan enjoys about being an actor. During an interview with Inside the Manhattan Actor Studio with Billy Gallo, Duncan shared that traveling is one of his favorite things about being an actor. He has already gotten to visit some cool places, and he'll be able to add even more to the list in the future.
Tell us what's wrong with this post? How could we improve it? :)
Let us improve this post!