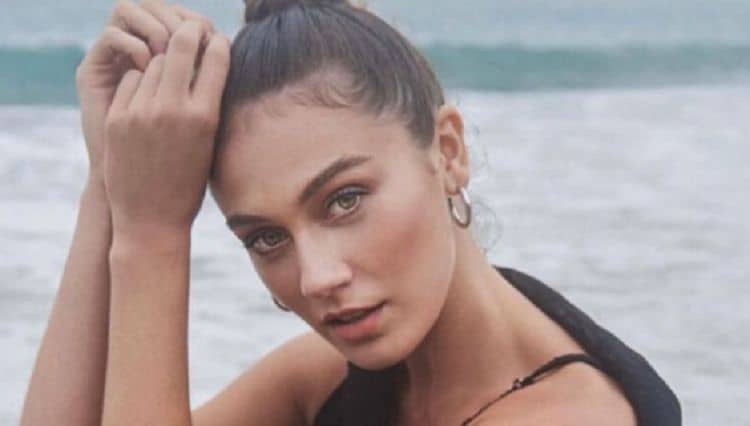 Aubrey Paige Petcosky might not be a name you recognize, but you should prepare yourself to see her face and hear her name everywhere you go for the next few weeks. She's a relatively unknown Instagram influencer. We say relatively unknown because she falls into the micro-influencer range with around 50k followers. She's not huge, and the world does not know her, but she's doing well enough that she is somewhat famous in her own circle of influencers. However, she's about to find herself gaining followers and fame because famed talk show host and reality television host Ryan Seacrest just confirmed the two are dating. Considering he's one of the most recognizable men in the world, she's about to become one of the most recognized women in the world.
1. She Went Private
As the world began to learn her name, it seems this influencer chose to make her own social media page private. She's no longer public, which means you need to get her permission to become a follower. It's an interesting choice to become private when you can gain so many followers from your new love interest's following, but perhaps she's showing him that she's not in this relationship for the fame.
2. Fans Spotted Them Together on Memorial Day
Rumors of Audrey Paige's new romance began swirling on Memorial Day weekend when someone photographed them arriving in the Hamptons by private helicopter. Seacrest's driver showed up with his Range Rover and handled their luggage before ushering the two into the backseat and driving off. They were also spotted out and about in the city prior to their weekend getaway.
3. She is Young
The world sees Ryan Seacrest as never-aging because he's been in the press and famous since he was in his 20s. His hair is better than it was when he became famous on American Idol, but not much else about him has changed in 20-odd years. However, he is 46 and his new lady friend is 23. It is a large age difference, but the world does see Seacrest as perpetually young.
4. She's a Former Waitress
Before she was living it up as a social media influencer, this young woman was doing what she needed to do to make sure she could get by. She was a cocktail waitress for some time, though we do not believe she is currently working as a waitress.
5. They Want to Remain Private
She may have turned off her public settings on Instagram because she's chosen to keep her relationship with the famous host private. They appear to want to keep things very much on the down-low, which is fine with people. They deserve to keep things to themselves while they navigate their new relationship. After all, things are fresh and they are new.
6. Could She Be the Rebound?
One concern that many fans have is that Aubrey Paige is a rebound girl for Ryan Seacrest. He only just ended his 8-year relationship with Shayna Taylor – who he began dating when she was 20 and he was 38. The couple broke up several times throughout their relationship, eventually making the decision to move in together in 2017 before finally ending things for good in 2020.
7. She Moves Around
Aubrey Paige is a young woman who moves around regularly. She has lived in numerous cities in her short adult life. She's lived in Austin, New York City, and Los Angeles, though we don't know what made her move around so much.
8. She's a Fitness Enthusiast
Working out is a priority for Aubrey Paige. She enjoys looking and feeling good from the inside out, and she makes it a point to work out regularly. Some might call it vain – but working out regularly is never vain. It's healthy.
9. She Took a Year Off
While we don't know if she is currently enrolled in any form of college, we do know that she did spend a gap year living in LA while she applied for colleges and thought about her future. She made mention of it one time on TikTok, according to Distractify.
10. She Has Allegedly Introduced Seacrest to Her Parents
Here is where things get a little interesting. It's been reported that Ryan Seacrest has already met Aubrey Paige's parents. This might seem like a big relationship step for many, but it seems that they are still keeping things relatively casual and that it might just be a thing. Her parents reportedly feel that he is a very nice guy – and they don't seem at all bothered by the large age gap.