Craig Gillespie is an Australian film director who has made a significant impact in Hollywood with his unique style and approach to direction. Gillespie rose to fame after directing the hit movie, I, Tonya, and the critically acclaimed series, Pam & Tommy. In 2023, Gillespie will bring the incredible true story of the Game Stop shares to life with Dumb Money.
After becoming one of Hollywood's top filmmakers, Gillespie has built a lot of hype for Dumb Money. Once the official trailer dropped, movie fanatics were promised another glaring success from the climbing director. Based on real life events, and boasting a stellar cast, the film is gearing up to be a solid hit. So, here's everything you need to know about Craig Gillespie's Dumb Money.
How Much of Dumb Money Is True?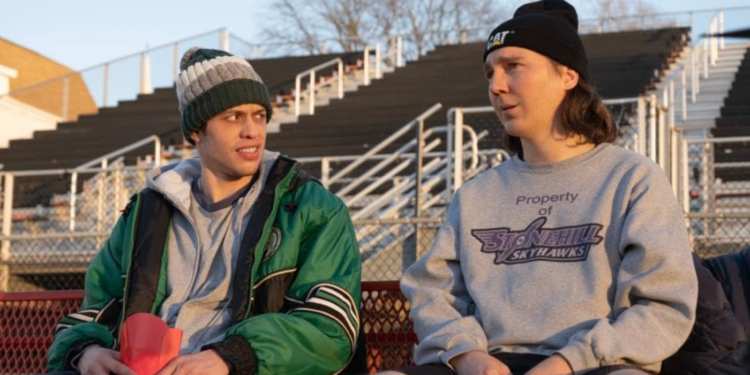 Dumb Money is based on the book, The Antisocial Network by Ben Mezrich, which was released in 2021. The film is based on a true story, following the fascinating tale of Keith Gill (Paul Dano) and his relationship to GameStop Corp. Gill gained notoriety when he started analysing GameStop stock. Gill, who was known as DeepF**kingValue on Reddit and as Roaring Kitty on YouTube, shared a snapshot from a trade with a $53,000 long position in GameStop on Reddit back in 2019. To that, he claimed that the GameStop stock was undervalued using fundamental and technical research. As a result, the store experienced "a flood of retail cash" shortly after, and its value increased incredibly.
Possessing such a large online following, Gill's investment inspired many others to invest. This became known as the GameStop short Squeeze. However, problems rose when Gill's own investment reached $48 million. Soon after, he became the subject of an investigation and was accused of engaging in market manipulation. From the film's trailer, we can see that all of the above is explored. However, certain elements are likely to be embellished for entertainment value. But given Gillespie's track record of depicting real-life events close to accurate, it's safe to say that Dumb Money will be mostly authentic to the real story.
Meet The Star-studded Cast of Dumb Money
Paul Dano as Keith Gill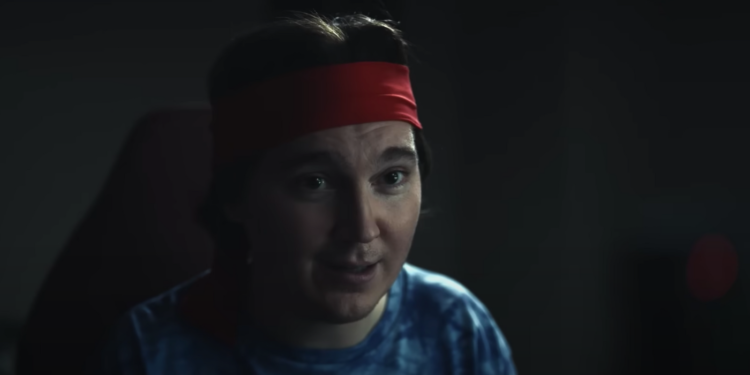 Paul Dano has been climbing the ranks in Hollywood ever since he broke out in 2007 with There Will Be Blood. In 2014, he played the legendary musician, Brian Wilson, in the biopic Love & Mercy. This role proved Dano had the faculty to forefront a motion picture. After this, he went on to star in hit movies like The Batman, and The Fabelmans. In Dumb Money, Dano will once again take center stage, playing the lead role of Keith Gill.
Pete Davidson as Kevin Gill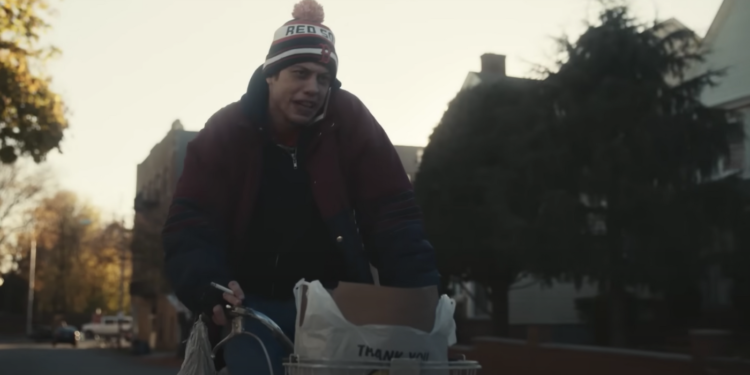 Pete Davidson is an American comedian, actor and writer who first gained fame as a cast member on Saturday Night Live. He has been making audiences laugh on stage since he was just 16. With his unique brand of comedy which is characterized by personal anecdotes and a penchant for self-deprecation, Davidson has established himself as one of the most promising young comedians in the industry today. In recent years, he has also transitioned into movies and has appeared in several critically acclaimed films, including The King of Staten Island, Trainwreck, and Set It Up. In Dumb Money, Davidson plays Keith's brother, Kevin. Davidson will undoubtedly be a source of comedic relief in a movie that will hold many dramatic elements.
Vincent D'Onofrio as Steve Cohen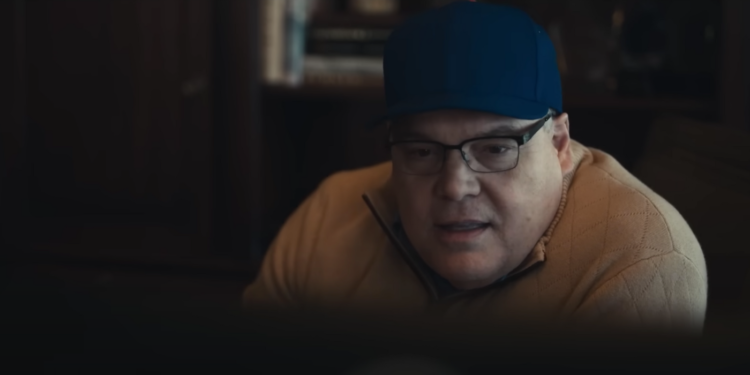 Vincent D'Onofrio is a talented actor born on June 30, 1959, in Brooklyn, New York. He is best known for his iconic roles in movies like Full Metal Jacket, and Men in Black. In Full Metal Jacket, he played Pvt. Leonard "Gomer Pyle" Lawrence, a character who goes through a dramatic transformation as he experiences the harsh realities of military training. In Men in Black, he portrayed the villainous alien bug Edgar, who takes on the appearance of a farmer after crash-landing on Earth. D'Onofrio will take on the role of the Mets owner, Steve Cohen, in Dumb Money.
America Ferrera as Jenny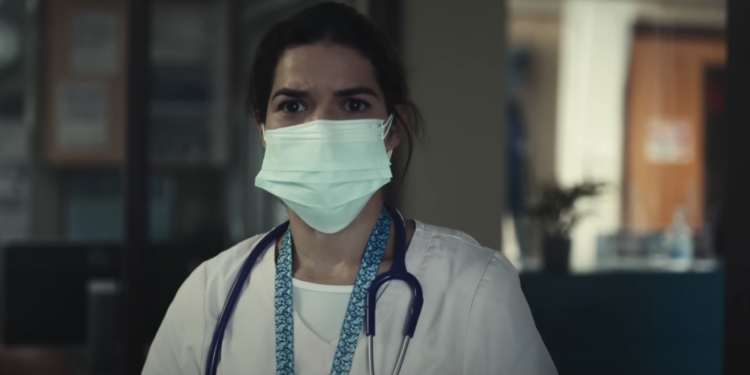 America Ferrera is an accomplished actress who has gained popularity through her various TV and film roles. She initially won critical acclaim with her portrayal of the title character in the hit TV show, Ugly Betty, which ran from 2006 to 2010. Ferrera's excellent acting skills and her endearing portrayal of the character catapulted her to stardom. Since then, she has continued to deliver excellent performances in various shows and movies. In 2015, Ferrera began starring in the comedy series, Superstore, which is still ongoing. In Dumb Money, she plays Jenny, a nurse who was one of the many ordinary people to profit from investing in GameStop.
Sebastian Stan as Vlad Tenev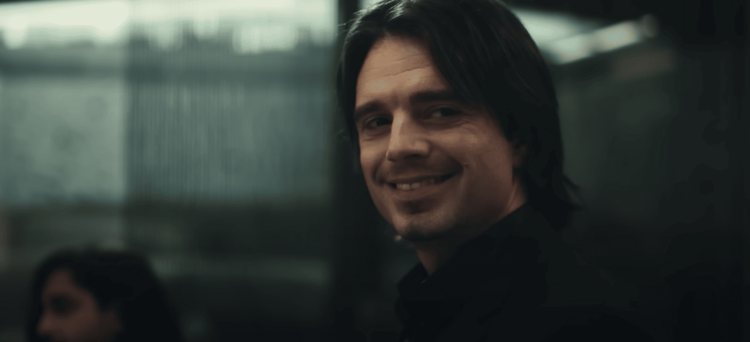 Sebastian Stan is an actor who has recently risen to fame after starring in the Marvel Cinematic Universe. He first appeared as Bucky Barnes/Winter Soldier in Captain America: The First Avenger and has since reprised the role in multiple films. In addition to his work in the MCU, Stan has collaborated with Craig Gillespie on three occasions. Their first project together was the Oscar-nominated I, Tonya. They later worked together on the acclaimed series, Pam & Tommy, with Stan portraying Motley Crue drummer, Tommy Lee. In their third project together, Dumb Money, Stan stars as Vlad Tenev, the head of the Robinhood investment app, who becomes pressured to minimise his customers' purchases of GameStop.
Seth Rogen as Gabe Plotkin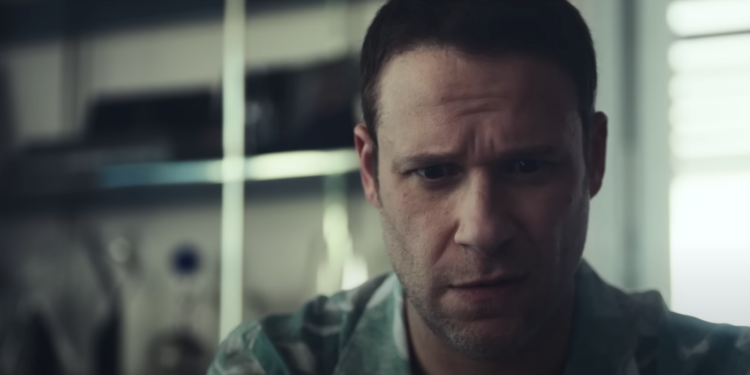 Seth Rogen broke into Hollywood with wacky comedies like Superbad, and Pineapple Express. However, in recent years, he has shifted into more dramatic roles. In 2015, he starred as Steve Wozniak in the biopic, Steve Jobs. In 2022, he took on another dramatic rendition in Steven Spielberg's acclaimed drama, The Fabelmans. Dumb Money will mark Rogen's second collaboration with Craig Gillespie and will be another turn towards drama. In the film, Rogen plays Melvin Capital's Gabe Plotkin, regarded as the most devastating loser of the GameStop Short Squeeze.
When Will Dumb Money Be Released?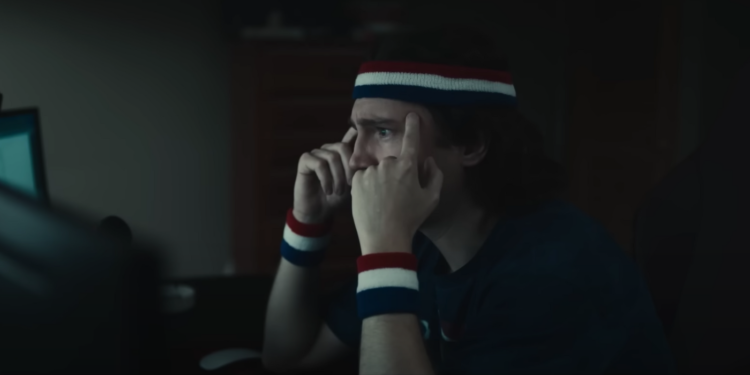 On September 8, 2023, Dumb Money had its world premiere at the Toronto International Film Festival. It opened to predominantly positive reviews and currently holds an 83% score on Rotten Tomatoes. Sony Pictures will release the film in a small number of theatres on September 15, 2023, before going nationwide on September 29, 2023.