Pete Davidson is one of the popular faces in American sketch comedy. He's known for his work as an actor, comedian, and talented writer. In the world of comedy, Davidson's comedy style focuses on black, observational, insult, satire, and sketch comedy.
Besides his work on Saturday Night Live and the big screen, Pete Davidson is renowned for his high-profile relationships and dating history. Davidson has dated some of the biggest names in music and movies. Here's a look at Pete Davidson's love life and dating history.
Carly Aquilino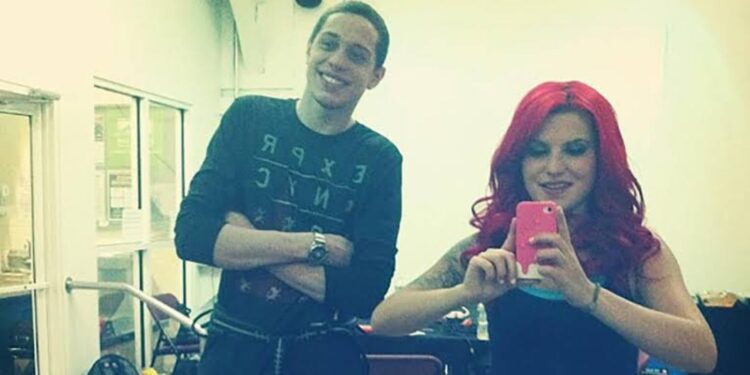 Pete Davidson's first public relationship was with fellow comedian Carly Aquilino. The couple dated from 2014 and split sometime in 2015. Aquilino is a stand-up comedian, TV host, and personality. She's also an actress, more popularly known for being a cast member of MTV's comedy series Girl Code (2013–2018). The couple never publicly gave reasons why they broke up.
Cazzie David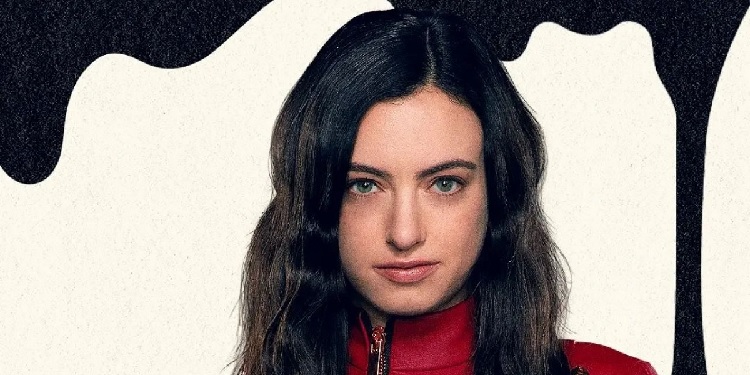 Pete Davidson found love again after a year with Cazzie David. The couple officially began dating in 2016. At the time, it was Davidson's longest public relationship. David is the daughter of popular American comedian Larry David and Laurie David. The couple dated from 2016 and split in 2018. Davidson reportedly broke up with David through a text message. David is an actress and a scriptwriter known for starring in the Netflix's superhero series The Umbrella Academy in its third season.
Ariana Grande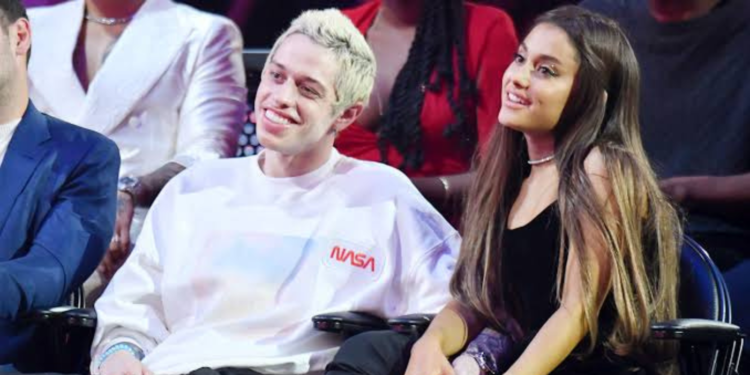 The most notable entry in Pete Davidson's dating history is his relationship with Ariana Grande, which happened quickly. The couple started dating a day after Davidson broke up with Cazzie David. Cazzie David later revealed she found out her ex had moved on a day after they broke up on Twitter. A revelation that made her break down in tears as her father held her warmly in his arms. A month after Davidson and Grande began dating, the couple were engaged in June 2018.
However, the relationship did not last long, as the engagement was called off in October 2018. During the brief period the couple dated, Grande co-wrote a song, "Pete Davidson," in dedication to Davidson. The song was released on August 17, 2018, and is the fourteenth on her fourth studio album, Sweetener (2018). Even after the couple split, Grande still referenced Davidson in her fifth studio album lead single, "Thank U, Next," released on November 3, 2018. In response to the break up in one of her interviews, Grande said, "It was frivolous and fun and insane and highly unrealistic, and I loved him, and I didn't know him…."
Kate Beckinsale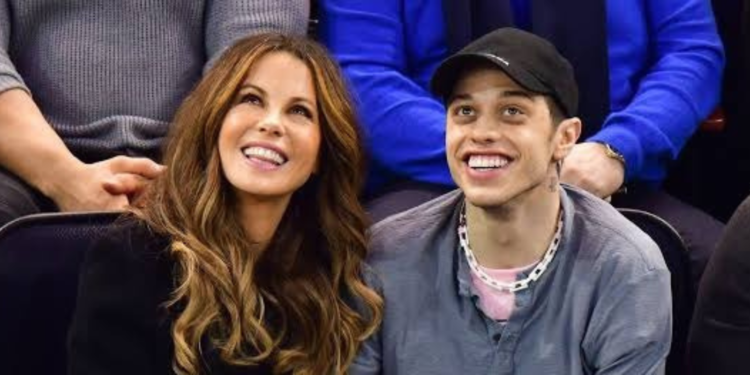 Less than three months after his broken engagement with Ariana Grande, Pete Davidson had found love again. This time, his heart was hooked on English actress Kate Beckinsale. The couple began dating in January 2019, with Beckinsale 20 years older than Davidson. However, by April 2019, the couple had separated. While Kate Beckinsale blamed the split on the media attention, Pete Davidson believed it was because he had to check into rehab again for his mental issues.
Margaret Qualley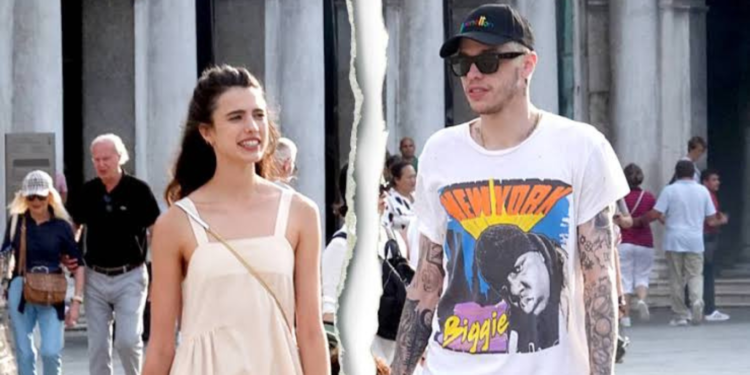 Not one to stay long without being in a relationship, Pete Davidson had found love again with Margaret Qualley. Like most of his relationships in the past, this was short-lived. By October 2019, the couple had reportedly split. Qualley is the third and last child of actress and former model Andie MacDowell. Qualley herself is an actress known for her roles in The Leftovers (2014–2017), Death Note (2017), and Maid (2021).
Kaia Gerber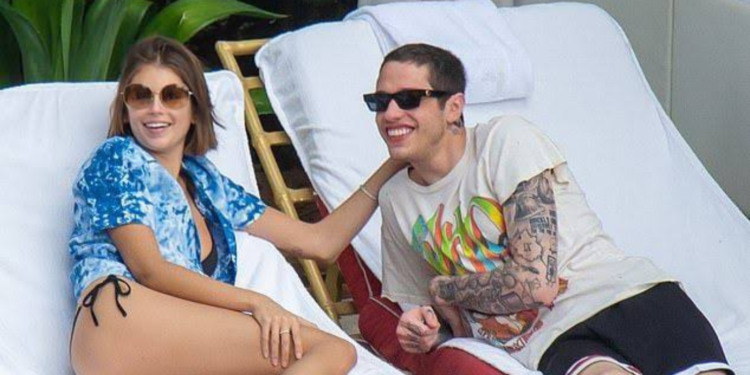 In the same month he broke up with Margaret Qualley, Pete Davidson began dating American model and actress Kaia Gerber. The couple dated briefly from October 2019 and split in January 2020. Sources close to Gerber remarked the relationship was "very overwhelming" and "intense." Some of her appearances on television as an actress include American Horror Stories (2021), American Horror Story: Double Feature (2021), and Babylon (2022).
Phoebe Dynevor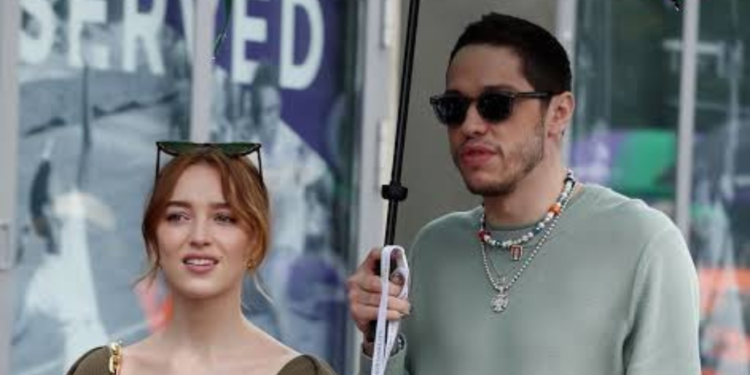 The Bridgerton star, Phoebe Dynevor, was Pete Davidson's next heartthrob. The couple began dating around April 2021. The love birds were seen in several public events and were very much in love. However, to the shock of everyone, the couple split after five months in August 2021. The breakup was mostly a result of the distance between them. Dynevor was based in England, and Davidson in New York.
Kim Kardashian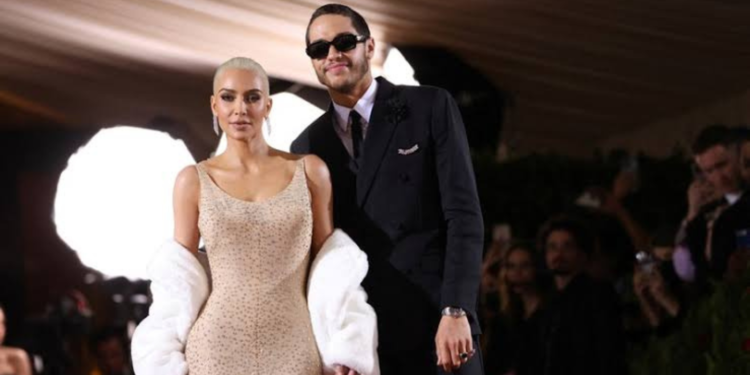 Pete Davidson's most publicized relationship in recent times was with Kim Kardashian. The first time the couple were spotted together was sometime in October 2021. However, the couple probably started dating after Kardashian hosted Saturday Night Live in October 2021. They kissed during the SNL sketch, where they played Aladdin and Jasmine. When they started dating, Kardashian was in the middle of her divorce from Kanye West. Their relationship was at the center of media attention when Davidson and Kanye West traded words on social media. Davidson and Kardashian split in August 2022. The couple dated for nine months.
Chase Sui Wonders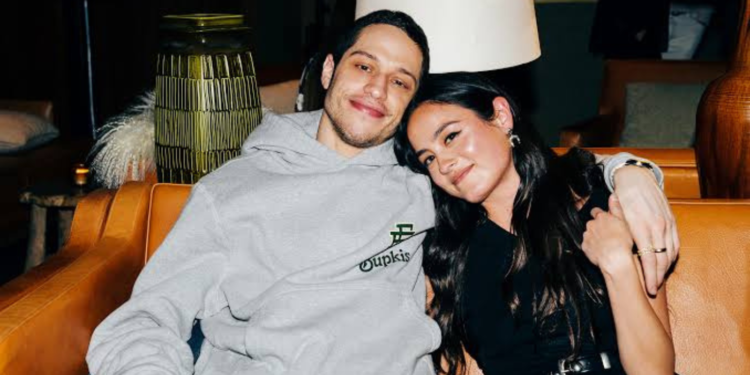 By December 2022, Pete Davidson was in a new relationship with American actress Chase Sui Wonders. The couple first met and fell in love while on the set of Halina Reijn's comedy slasher movie Bodies Bodies Bodies. The couple stayed together for nine months before splitting in August 2023. Knowing Pete Davidson, it's only a matter of months before he finds a new celebrity love.