The music world was stunned by the initial reports of Steve Harwell's death. It's safe to say that September 4, 2023, has been a sad day on the rock and roll scene and an even gloomier day for music enthusiasts as a whole. The news of the passing of the founding member of the rock band Smash Mouth was confirmed by his manager, Robert Hayes.
Apparently, the cause of death in his case was acute liver failure and he was in hospice care over the weekend. However, he passed away in the comfort of his home, surrounded by friends, family, and loved ones. The outpouring of love and support for Harwell's family and bandmates was overwhelming. This no doubt, highlights the profound impact he had on people's lives through his music.
Events That Led To His Demise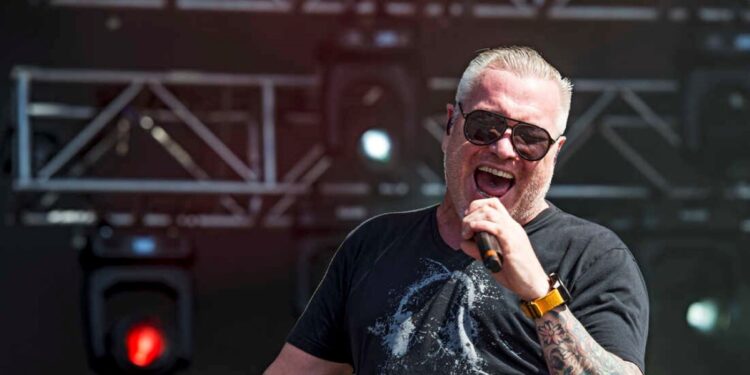 As previously mentioned, the "I'm a Believer" crooner passed away as a result of severe liver failure. Prior to that, he was given a short time to live and was being jointly cared for by his fiancee and hospice. Back in 2021, the musician fought a downhill battle with alcohol addiction and this was the main reason he struggled with his physical and mental health. According to TMZ, he was in the last stage of liver failure after receiving treatment for alcohol abuse at a hospital.
A Look Back At Steve Harwell's Illustrious Career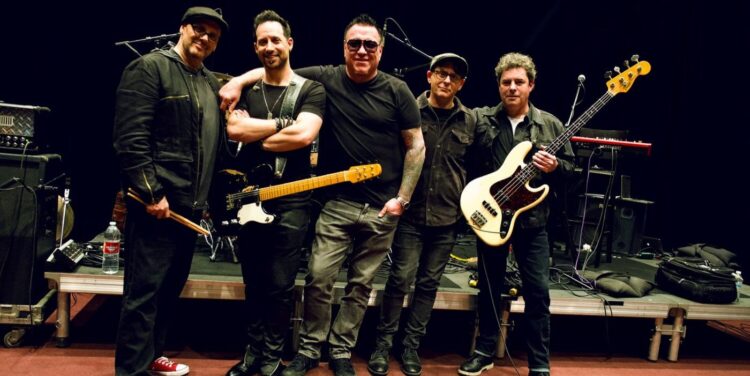 The iconic lead singer of Smash Mouth had nothing short of a remarkable career. Born on January 9, 1967, in Santa Clara, California, Harwell was evidently musically inclined from a young age. As life would have it, his band rose to prominence in the late 1990s and early 2000s. With Harwell's powerful vocals and charismatic stage presence, Smash Mouth quickly gained a dedicated fanbase.
The band's breakthrough came with their hit single "Walkin' on the Sun" from their 1997 debut album, Fush Yu Mang. The song's catchy melody and Harwell's distinct voice propelled the band into the mainstream. Their follow-up album, Astro Lounge, released in 1999, solidified their success with the chart-topping single "All Star." Many remember the track as an anthem for a generation and it was featured in popular films and commercials.
While Steve Harwell was obviously not the entire band, his unique voice became synonymous with the band's sound. As such, he was pivotal in making Smash Mouth a household name. According to the band's manager, Harwell was not with the band for the past two years. However, they continued to tour with Zach Goode, their new vocalist. In his own words, "… his legacy will live on through the music."
Hayes went on to highlight that when Harwell was with the band, they sold more than 10 million albums on a global level. Even more, they topped the charts with "two No. 1 hit singles, five Top 40 singles, three Hot 100 singles, four Billboard 200 albums and a Grammy nomination". Even more, their music was used in prominent commercials, and let's not forget how the Shrek franchise practically turned "All Star" into an earworm. Needless to say, his was a career that hit all the right highs.
The General Reaction To Steve Harwell's Death
It's safe to say that the news of Harwell's passing reverberated throughout the music industry. So, as initial reports of his death were received, tributes and condolence messages poured in. In a statement released to CNN, Smash Mouth's manager said, "Steve Harwell was a true American Original. A larger-than-life character who shot up into the sky like a Roman candle. Steve should be remembered for his unwavering focus and impassioned determination to reach the heights of pop stardom… His only tools were his irrepressible charm and charisma, his fearlessly reckless ambition, and his king-size cajones."
Even more, celebrities and public figures like Guy Fieri and Linda Cohn took to social media to post their tributes to him. The latter shared, "I remember meeting Steve when he and the band visited ESPN at the height of their popularity. Was so nice. RIP Steve. You're an AllStar forever." Topping that all off was a look back at some of his golden social media moments. At the top of that list was when he opposed DJ Khaled's views on oral sex. Altogether, there was an outpour of respect and nostalgia as people gathered to remember a man whose tunes will go down as some of the most iconic in history.