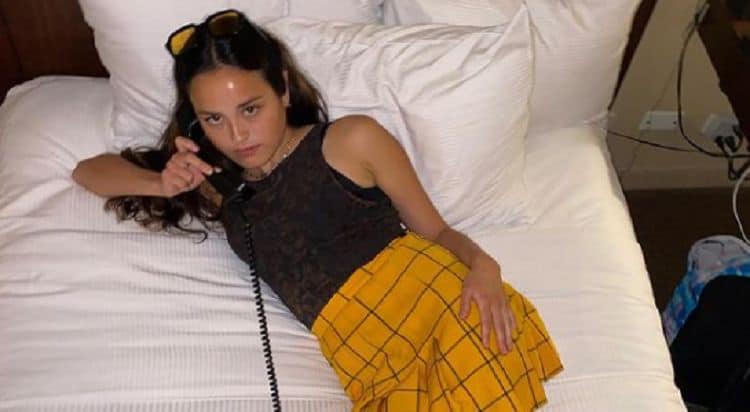 Chase Sui Wonders may be relatively new to the entertainment industry, but she's already created quite the buzz. 2021 has been a really big year for her thanks to her casting in the HBO+ series Generation. Her role in the show has earned her lots of attention, and lots of people believe that her future in the industry is unstoppable. Although Generation has yet to be renewed for a second season, there are lots of people out there who are hoping that the show comes back. In the meantime, however, Chase's fan base is continuing to grow and she's simply soaking it all in. Continue reading to learn 10 things you didn't know about Chase Sui Wonders.
1. She's From Michigan
Chase was born and raised in a suburb of Detroit. Her parents got divorced when she was young and she was raised primarily by her mother who she has a very close relationship with. Although Chase will always be proud of her roots, she is currently based in New York City.
2. She's A Writer And Director
Acting may be the thing that has made Chase famous, but writing was actually her first love. She started writing at an early age as a way to express her emotions and exercise her imagination. As she got more into acting, she also began screenwriting. So far, she has written and directed two films, A Trivial Exclusion, and Last Migration.
3. She Loves To Read
Chase doesn't just like to write, she enjoys reading as well. Although she probably hasn't had a lot of free time lately, when she does get a second to spare she likes to find a good book and get lost in an incredible story. There's no doubt that her love for reading has also made her a stronger writer.
4. She Is The Niece Of A Well-Known Designer
Chase may not come from a family of actors, but she isn't the first person in her family to pursue something creative. Her aunt is well-known fashion designer Anna Sui who has sold clothing all over the world. Sui is also good friends with modeling legend Naomi Campbell.
5. She Likes To Draw
Drawing is another way Chase has always loved to express her creativity. When describing her love for drawing, Chase told W Magazine, "It's such a quiet and calm act and not always stimulating, but I tap into a state where I'm spending time and attention doing something and it feels like a recharge. You can just laser your focus in on something creative. I definitely turn to it as a coping mechanism."
6. She's A Fan Of The Show Euphoria
Since its debut, Generation has drawn lots of comparisons to Euphoria, which is another popular coming-of-age series on HBO. While these comparisons may annoy some actors, Chase doesn't see it that way at all. As a big fan of Euphoria, she is flattered that Generation has been compared to it.
7. She's Allergic To Hazelnuts
Food allergies are nothing to play with, and Chase knows this first hand. While talking to W Magazine, she shared that she is "deathly" allergic to hazelnuts. However, had it not been for that allergy, she may have never been cast in Generation. As she told the magazine, an allergic reaction left her hospitalized and she was still in the hospital when she got the callback for Generation. Had she not been in the hospital, she would've been away filming another show.
8. She Has An Ivy League Education
Some people may just think Chase popped out of nowhere, but in reality, her big break has been a long time coming. She has been putting in a lot of work to get where she is today, including spending four years studying at Harvard. Chase graduated Magna Cum Laude in 2018 with a bachelor's degree in film studies and production.
9. She Would Love To Do A Comedy
At the moment, Chase is best known for her work in a drama-based TV series, but she doesn't plan to stick to just one genre for her entire career. As an actress, Chase would love the opportunity to do a comedy although it's not at the top of her priority list as a writer.
10. She Was A Hockey Player
Chase may have a petit frame, but don't let that fool you; she really is a lot tougher than she looks. She was a tomboy growing up and played ice hockey for much of her life. She loved the game so much that she even used to wear her hockey jersey to formal events.
Tell us what's wrong with this post? How could we improve it? :)
Let us improve this post!