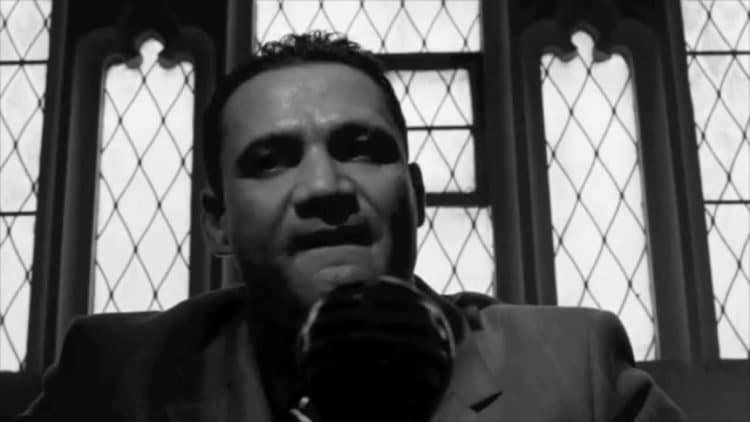 There are lots of actors in the entertainment business who don't get nearly as much credit as they deserve, and Daniel Nehme is one of them. Daniel doesn't have the longest acting resume, but he has been building a solid foundation that he is hoping will allow him to have a long and successful career. Although his acting career started much later than some people's he has done his best to make up for lost time. Daniel recently got a major opportunity with the movie Last Man Down and it might just be enough to put him on the map. Although the movie won't be released until October 19, 2021, the anticipation has already started building. Keep reading to learn 10 things you didn't know about Daniel Nehme.
1. He Was Born In Lebanon
Not much is known about Daniel's family or his upbringing. However, we do know that he was born in Lebanon. When he was around there years old, he relocated to Sweden with his family which is where he was raised. He eventually moved to London which is where he currently lives.
2. He Only Has One TV Credit
At the moment, Daniel only has nine on-screen credits. He got his first TV role in 2016 in the series Silent Witness. To date, that is the only TV experience he has. However, as his career continues, there seems to be a pretty good chance that we'll see him in more TV roles.
3. He Isn't Active On Social Media
If you're a fan of Daniel's work and you were hoping to follow him on social media, you're out of luck. Although social media media has become very important over the last decade, it simply isn't Daniel's thing. As far as we know, he doesn't have accounts on any platform and it doesn't appear that he ever has.
4. He Is Always Wanted To Act
Trying to figure out what to do in life can be a never ending journey for some people. Daniel, however, was lucky to find the thing he was passionate about at a very early age. His dream was always to become an actor and he feels very fortunate that he's been able to see it come true.
5. He Is Passionate About Fitness
Staying in good shape is one of Daniel's top priorities. He loves to stay active by doing things like martial arts and weight lifting. Not only has exercise helped Daniel keep himself looking camera ready at all times, but it's also a way for him to release stress and tension.
6. He Speaks Several Languages
Having the ability to speak more than one language is the kind of thing that can always come in handy. This is particularly true when working in an international industry like entertainment. According to his bio on IMDB, Daniel is fluent in five languages. Unfortunately, the bio doesn't mention which languages he speaks.
7. He Is A Dentist
If you thought acting was the only thing Daniel had to offer the world, you have another thing coming. His IMDB bio mentions that he DDS degree and worked as a dental surgeon for several years before he decided to pursue acting. If things with acting ever slow down, Daniel will always have something to go back to.
8. He Is A Very Private Person
Once lots of people get a taste of what it's like to be in the spotlight, they can't help but take advantage of every opportunity they get to be the center of attention. That isn't something Daniel is interested in, though. In addition to not being on social media, Daniel is an all-around private person. He doesn't do many interviews and has never revealed much information about his personal life.
9. He Isn't Afraid Of A Challenge
Since opportunities can be very hard to come by in the entertainment industry, many actors like to play it safe and only take on opportunities that are within their comfort zone. Daniel, however, is the type of person who doesn't back down from challenging opportunities. Having this mindset will likely help him grow throughout his career.
10. He Is A Method Actor
There are lots of approaches that actors can take when it comes to their craft, and Daniel has chosen method acting. According to Studio Binder, "Method acting is a technique or type of acting in which an actor aspires to encourage sincere and emotionally expressive performances by fully inhabiting the role of the character. It is an emotion-oriented technique instead of classical acting that is primarily action-based.London
Tell us what's wrong with this post? How could we improve it? :)
Let us improve this post!