Being related to a world-famous superstar can be difficult. But Allie Bieber has shown that it's possible to become instantly famous and still have a slightly normal life. She is related to singer Justin Bieber and is the stepdaughter of his father, Jeremy Bieber.
According to family members, Bieber is funny, confident, and has an interesting personality that everyone gravitates to. While her life will never be the same again after her mother married Jeremy Bieber, she still has some fun posting on social media, exploring interests like sports, and working on her career. To know more about this rising internet star, here are 10 interesting facts about Allie Bieber.
1. Allie Bieber Was Born in Canada
Bieber was born on 7th April 2007, in Ontario, Canada. She is a Stratford native and has lived there most of her life. Bieber does travel a lot, though, visiting her famous brother and her mother in various locations worldwide.
2. Singer Justin Bieber Is Her Step Brother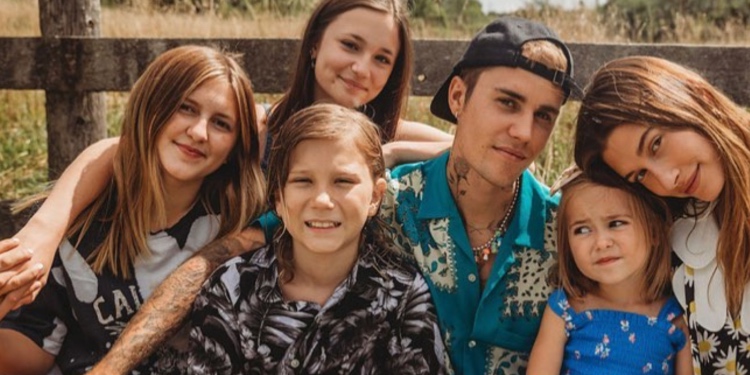 Bieber is more famous in Canada for being related to the Canadian pop sensation Justin Bieber. Her mother, Chelsey Rebelo Bieber, married Justin Bieber's father, Jeremy Bieber and she got adopted into the family. Jeremy and Chelsey married when Allie was 12 years old. Her mother and stepfather have a younger daughter, Bay Bieber. This was amazing for an only child like her because she gained three siblings from Jeremy's previous relationships, Jazmyn, Jaxon, and Justin.
3. Allie Bieber Is a Content Creator
Bieber is the go-to source for the latest fashion trends and looks for young girls because of the content she posts on her social media handles. Fans also get glimpses of her style from her mother's and fathers' posts of her on their respective handles.
4. She Is Also Singer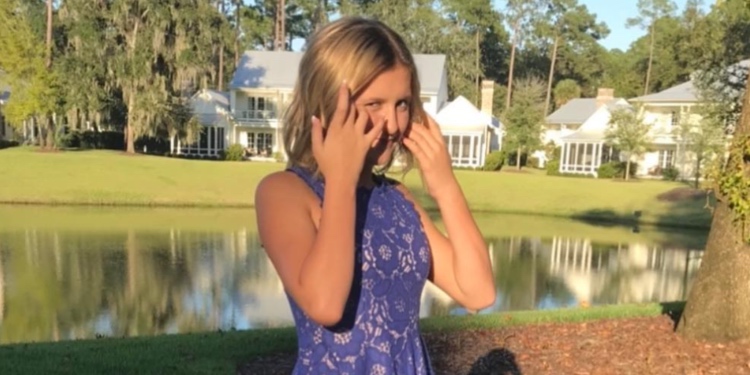 Bieber is a singer as well, so it runs in the family. She has also recorded some songs with Justin Bieber, so maybe one day, they will release it to the public and give fans a taste of her talent. Justin and Allie Bieber have a close relationship which is obvious by the picture they took at the recording studio.
5. Allie Bieber Loves Spending Time with Her Family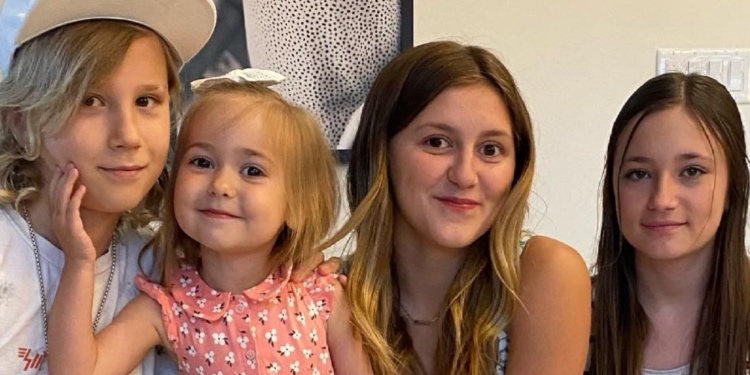 Her social media shows that she spends most of her time with her siblings and parents. This could be because she is still young but has a good time doing it. She recently shared a TikTok dance with her older brother Justin Bieber and his wife, Hailey Bieber. The entire family looks happy in pictures shared during Christmas and other events.
6. She Has a Massive Following on Social Media
Although she doesn't post much on social media, Bieber is already an influencer. She has a significant following on Instagram and on TikTok, with many young people follow her every move, which can come with some unwanted comments, especially for a girl so young. But she seems to be dealing with it all very well.
7. Allie Bieber's Social Media is Handled by Her Parents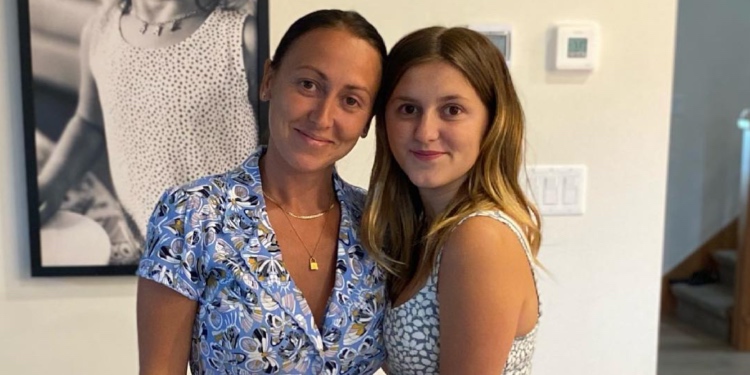 To help her manage her budding career and social media image, Bieber's parents are handling her social media channels. This is wise, considering how many people are bullied, get depressed, or are suicidal because of their relationship with celebrities. She's earned a lot of fame for being part of the Bieber family, and it's not all good. Especially a star with a lot of young followers like Justin Bieber. But that might change because she's completed her high school studies.
8. She once Co-hosted her Sister's YouTube Channel
Bieber is close to her step-family, including Jazmyn. For a while, Bieber was a co-host on Jazmyn's YouTube channel when they were younger. The two have an undeniable close friendship and relate well as siblings.
9. Allie Bieber Enjoys Playing Sports
While Bieber was in high school, she enjoyed playing sports like soccer and basketball. She is very athletic and active, so these sports were a great way for her to socialize and enjoy her time at school with some friends. Bieber also loves to dance and paint during her free time.
10. She Went Viral on TikTok with a Drake Dance Challenge
Bieber loves TikTok like any other girl her age, so it's no surprise that one of her videos went viral. The video features her, Justin Bieber, Hailey Bieber, Jazmyn, and Bay Bieber dancing to Drake's "Tootsie Slide." The family members danced in sync, and that's how the video blew up.