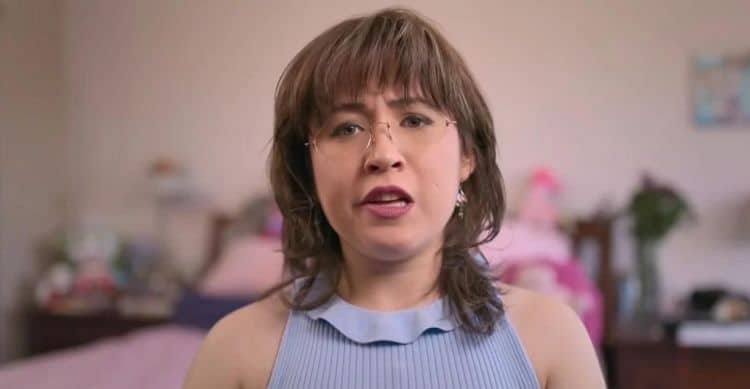 As a successful businesswoman and talented illustrator, Dani Bowman is no stranger to being in the spotlight. However, she probably never imagined that she would become a reality TV star. That's exactly what has happened though, thanks to the Netflix series Love on the Spectrum. Dani is part of the cast that features people on the autism spectrum who are hoping to find love. Despite all of the things she's accomplished, she hasn't had much luck in the love department, but she's hoping that will change. Dani knows exactly what she wants, and she isn't willing to settle for less. Keep reading to learn 10 things you didn't know about Dani Bowman.
1. She Started A Business at 11 Years Old
Most 11-year-olds are simply focused on playing and hanging out with their friends, but Dani wasn't like most 11-year-olds. At that age, she was already starting her business, DaniMotion Entertainment. The company has now been in business for more than a decade and it's still going strong.
2. She Has a Master's Degree
Dani is a very ambitious person and education is something that is very important to her. She attended Woodbury University in California where she earned a bachelor of fine arts degree in animation. She also earned an MBA in international business in leadership from the same school in 2020.
3. She Comes from A Diverse Background
Although we don't know a lot of specific details about Dani's personal life, we do know that her background is composed of several different ethnicities. She has Mexican and Asian ancestry and she also has some Caucasian heritage. She is very proud of all of the cultures that have come together to make her the person she is.
4. She Met Kobe Bryant
Dani has had lots of awesome experiences over the years, and one of them was the chance to meet the late basketball legend, Kobe Bryant. In an Instagram post after his death, she wrote, "I will always remember his advice to me, "never let the naysayers bring you down". He said that his own teachers in school discouraged him, but he did not let that stop him. I always remember his words when things get tough. He said, "Remember the Mamba Mentality", which means try to be better today than yesterday! I live by those words everyday now!"
5. She's A Public Speaker
Lots of people are terrified at the thought of having to stand on stage in front of a crowded room and speak, but Dani isn't one of those people. She actually enjoys public speaking and it's something she's gotten the chance to do a lot of over the years. In fact, she has done dozens of speaking gigs.
6. She Loves Spending Time Outdoors
Animation is definitely the thing that Dani is most passionate about, but it isn't the only thing she enjoys. When the weather is nice, you can usually catch her outside enjoying all of the beauty that Southern California has to offer. She enjoys doing things like kayaking and going on walks.
7. She Enjoys Inspiring Others
A big part of what Dani does involves teaching animation to young people with autism and other kinds of neurodiversity. Not only does she love sharing her love of animation, but she also enjoys being able to inspire others through her craft. I think it's safe to say that Dani has been an inspiration to countless people over the years.
8. She's A Published Author
On top of all of the other cool things Dani has done, she has also written several books. Her books, also incorporate her love for animation and hey focus on sharing positive messages for young people. It's unclear if she has plans to release more books in the future.
9. She Wants to Be a Mother Some Day
Even with all of the things that Dani has accomplished, there are still lots of things she'd like to do. When asked what her biggest dream is, Dani told Ability Magazine, "To have a husband and kids, to be as successful as I can be, and to change the world's perception of autism." Those who want to know more about her love life will have to tune into Love on The Spectrum.
10. She Speaks Three Languages
Just when you thought that Dani's track record couldn't get any more impressive, it does. According to her LinkedIn profile, she speaks English, Spanish, and Japanese. This definitely comes in handy due to the fact that her work has allowed her to travel to different parts of the world.
Tell us what's wrong with this post? How could we improve it? :)
Let us improve this post!