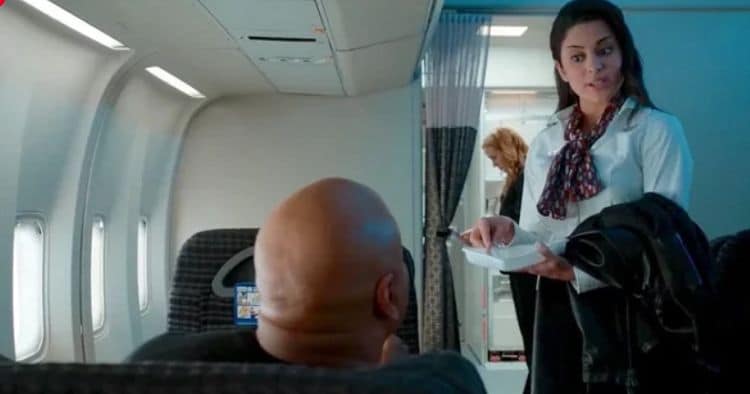 Carmela Zumbado has been in the entertainment industry for the last decade, but things have really started to take off for her over the last few years. In 2019, she landed a major opportunity when she was cast in the popular Netflix series, You. Being on the show gave her a chance to share her talent with a wide audience, and she certainly didn't disappoint. Her natural talent combined with her strong on-screen presence has created the perfect balance for stardom. In 2021, she joined the cast of Chicago P.D. and many fans are hoping that her character goes on to have a consistent role in the show. Either way, Carmela is someone we'll be seeing a lot of in the years to come. Keep reading to learn 10 things you didn't know about Carmela Zumbado.
1. She's A First Generation American
Carmela was born and raised in Miami, but her parents are originally from Cuba. There isn't much information about her upbringing, but it's clear that family is very important to her. Carmela is very proud of both of the cultures that have come together to make her the woman she is.
2. She Started Her Career With America's Most Wanted
Every actor has to start somewhere, and for Carmela that somewhere was a very interesting place. Carmela's first on-screen appearance was in an episode of America's Most Wanted: America Fights Back in 2012. After being in two episodes of the show, she was in a TV movie called Freestyle Love Supreme.
3. She Likes To Read
Carmela spends most of her time working, but she gets the chance to take a break she loves to kick back with a good book. After all, sometimes there's nothing better than getting lost in a good story. In the summer of 2021, she shared a photo of a book she was reading and suggested starting a book club.
4. She's All About Positivity
With so many bad things going on in the world, it can be difficult to maintain an optimistic outlook. However, Carmela is the kind of person who likes to focus on positivity. She loves sharing positive posts on social media and she's constantly encouraging people to practice kindness.
5. She Loves Comedies
In addition to being an actress, Carmela is also a fan of other people's work. She especially enjoys watching comedies. During an interview with Cryptic Rock, Carmela said, " I love Will Farrell type Comedies. I love silly, light-hearted, really fun, and high energy comedic pieces. My favorite things to watch are films like Bridesmaids or Anchorman. I like films that make you feel good and provide a little escape."
6. She's Passionate About Human Rights
Entertaining people isn't the only thing Carmela hopes to do with her platform. She is also serious about using her celebrity status to help raise awareness to the issues that are important to her. She has spoken out about a variety of subjects including racism and LGBTQ+ rights.
7. She Isn't The Only Actress In Her Family
Carmela isn't the only person in the Zumbado family who has found her calling in front of the camera. Carmela's sisters, Marisela and GiGi are also professional actresses. Marisela is best known for her role in the show Generation, and GiGi is best known for being in the Epix series Bridge and Tunnel.
8. She Plays The Piano
Carmela grew up in a home where she and her sisters were encouraged to explore their creativity. As a result, acting isn't the only way she likes to express herself. Carmela also plays the piano although it isn't a skill she's fully mastered, she got the chance to practice during quarantine.
9. One Of Her High School Teachers Inspired Her To Pursue Acting
Sometimes all it takes is one person to believe in you and that's exactly what Carmela had in her high school drama teacher. Carmela told Cryptic Rock, "In high school I had a really great drama teacher named Mr. Flynn and he was one of the first people that really saw something in me; he made me feel like I was good at acting. Ever since then I've felt really encouraged and felt like I really love being able to entertain an audience."
10. She's A Private Person
Despite spending a decade in the entertainment industry, Carmela has never been one to get caught up in the intrusive nature of being in the spotlight. She has remained pretty private when it comes to her personal life and she prefers to keep the focus on her work as an actress.