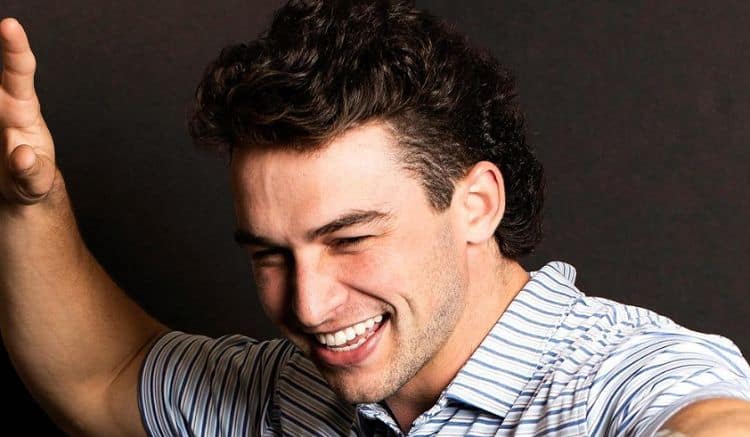 For almost 20 years, The Bachelorette has kept millions of people entertained while also giving lucky singles a shot at love. Corbin Shaw was hoping to join The Bachelorette family for the show's upcoming 19th season. If you're a fan of the series, you may have seen his name on the list of cast members who would be competing for love. However, it has since been revealed that he won't be joining the show. While that probably isn't the outcome he wanted, just being affiliated with the show will probably make the dating game a little easier for Corbin as he moves forward. Keep reading to learn 10 things you didn't know about Corbin Shaw.
1. He Is From Alabama
Corbin was born and raised in Alabama and he is a country boy through and through. He is very proud of his roots although it appears that he currently lives in Florida. If Corbin made the cut, he would've been the only contestant this season who is from Alabama.
2. He Is All About Family
While it's true that we don't know a lot of specific details about Corbin's family, we do know that he comes from a close one. He really values the relationships he has with his loved ones and he looks forward to spending time with them as often as he can. From what we can tell, he has one sibling — a sister.
3. He Loves Spending Time Outside
Spending a lot of time outdoors is part of the culture in many places in the south, and this is something that Corbin has always embraced. He really loves being out in nature and some of his favorite activities include hunting, fishing, and hiking. Now that he is in Florida he also loves to hang out by the beach.
4. It's Unclear Why He Didn't Make the Final Cut for The Show
Almost every season, there are a few people who don't make the final cut for The Bachelorette (and The Bachelor), but it's not always clear why. In some cases, it could have something to do with some sort of scandal, or it could simply be because producers felt that other people would make better TV. In Corbin's case, no information has been revealed as to why he won't be on the show.
5. He Is 27 Years Old
Age is something that is commonly discussed on dating shows. When cast members are in their early 20s, viewers often have a hard time believing that they're seriously looking for a relationship. Being 27 would've put Corbin around the average age for contestants this season.
6. He Is A Dog Person
If you're a dog person then you'll definitely have something in common with Corbin. Corbin's Instagram profile shows that he is a dog lover. He has an adorable dog named Franco. Unfortunately, Frano doesn't have his own Instagram profile, but he's made several appearances on Corbin's.
7. He Has No Experience in the Entertainment Industry
Some of the contestants on this season of The Bachelorette have already dabbled in the entertainment industry, but not Corbin. We weren't able to find anything to indicate that he has ever been involved in any kind of TV shows or movies and there's no nothing to suggest he's auditioned for any other reality TV shows.
8. He Likes to Stay Active
Corbin likes to take good care of his body, and exercise is his favorite way to do that. Working out is an important part of her routine. However, that doesn't mean that he likes to spend all of his time at the gym. He also likes to burn calories during his time outside.
9. He's Been Accused of Being a Player
Being part of the reality TV world comes with lots of perks, but on the flip side, it comes with lots of scrutiny. In a fan forum for The Bachelorette, a user named smg2587 wrote, "The story out there right now is that his hook up came forward and talked about how he told her he was leaving for a business trip. She was not upset with him and thought it was funny." Another user noted that he may have "several play boy type issues".
10. He Loves to Have Fun
Corbin is all about living life to the fullest and he loves to make the most of every moment. When he isn't busy working, his Instagram shows that he really loves hanging out with his friends and having a good time. From parties to concerts, Corbin is down to do it all.