Hollywood's golden boy, Chris Evans, has a remarkable acting portfolio that extends far beyond his superhero persona. He has proven time and again that he is more than just our favorite superhero who can beat up Earth's enemies all day — demonstrating a range of acting chops across diverse genres and roles. Evans' performances have not only enthralled audiences worldwide, but they've also cemented his status as one of the most versatile actors of his generation.
In this article, we'll dive deep into nine of his most memorable roles — from the patriotic Steve Rogers in Captain America series and other consequent MCU productions to the complex Lloyd Hansen in The Gray Man. So sit tight and traverse the Chris Evans cinematic universe to explore the depth and breadth of his best movie roles
1. Steve Rogers/Captain America in Captain America
No exploration of Chris Evans' career would be complete without discussing his iconic role as Steve Rogers, a.k.a. Captain America, in the Marvel Cinematic Universe. Inhabiting the character over multiple films, Evans masterfully portrayed the transformation of a scrappy, earnest young man into the world's first super soldier. His embodiment of Rogers' unyielding moral compass, courage, and quiet strength resonated with audiences globally. Despite the pressure of a franchise role, Evans' nuanced performance did more than just carry the shield. Chris Evans breathed life into the character, making Captain America a beloved symbol of heroism and integrity, and making his portrayal of the character among his best movie roles.
2. Curtis in Snowpiercer
Snowpiercer showed Chris Evans venture into the dystopian territory — portraying Curtis — the reluctant leader of the lower-class passengers staging a rebellion aboard the perpetually moving train. This role offered a significant departure from his superhero persona, showcasing Chris Evans' range as an actor and movie star. His portrayal of Curtis is raw and gritty; a man hardened by his brutal existence yet fueled by a desire for justice.
Evans adeptly navigates Curtis' internal struggles and evolving character throughout the revolt, delivering a performance that is both powerful and deeply human. It's a testament to Evans' versatility and his ability to dive into complex characters. Evans has left a profound mark on dystopian cinema through his portrayal of Curtis.
3. Frank Adler in Gifted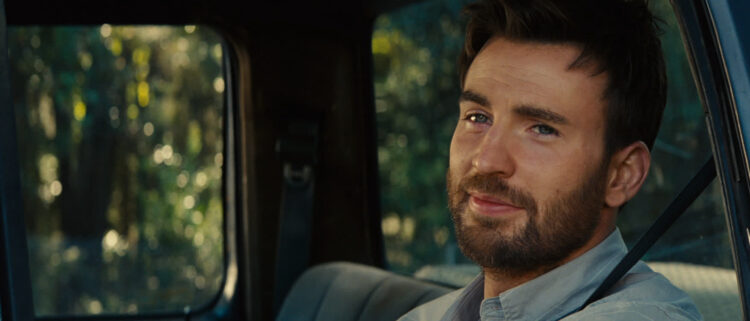 Chris Evans takes on a decidedly more down-to-earth role in Gifted as Frank Adler, the guardian of a child prodigy. As Frank, Evans delivers a sensitive, nuanced performance that strikes a balance between a man grappling with his past and a loving uncle striving to give his niece a normal life. This role showcases another facet of Evans' acting abilities — his capacity for conveying intense emotional depth and vulnerability. It's a departure from his larger-than-life roles, yet it's a testament to Evans' ability to imbue every character with authenticity.
4. Johnny Storm in Fantastic Four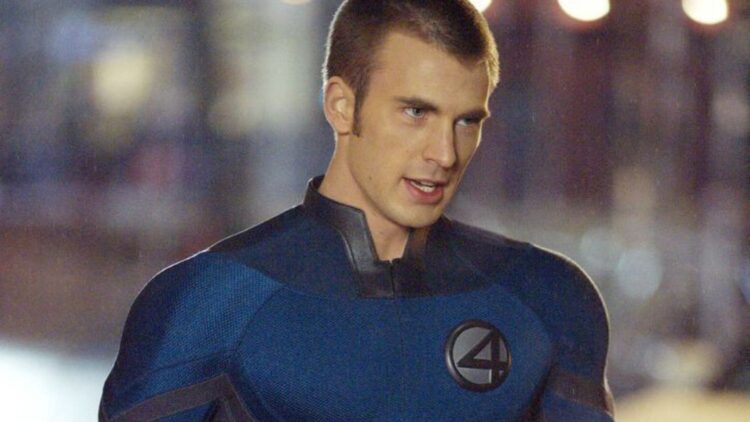 Before donning Captain America's shield, Chris Evans stepped into the shoes of another Marvel superhero, Johnny Storm, in Fantastic Four. As the cocky, thrill-seeking Human Torch, Evans showcased his talent for comedic timing — infusing the character with a playful arrogance that made audiences love to roll their eyes. Though the films received mixed reviews, Evans' energetic portrayal of Storm demonstrated his capability to charm audiences, arguably paving the way for his future in the Marvel Cinematic Universe.
5. Nick Vaughan in Before We Go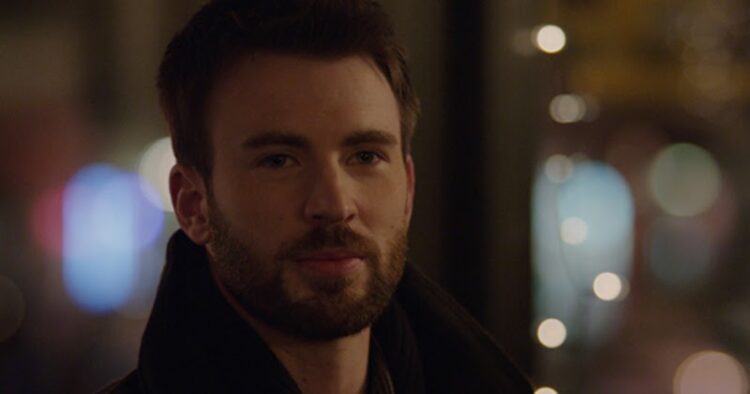 In Before We Go, Chris Evans stepped out of his action-packed comfort zone to take on the role of Nick Vaughan, a charismatic jazz musician. What sets this role apart is not only Evans' engaging performance but also his directorial debut. As Nick, Evans depicts a kind-hearted, sincere man navigating his own heartbreak while helping a stranger (played by Alice Eve) over the course of a night in New York City.
This romantic drama allowed Evans to showcase his ability to capture audiences with subtlety and sincerity. Playing the character further proved that his talents extend beyond action roles to emotive, character-driven narratives. It reaffirmed his knack for adding depth and dimension to every character he plays.
6. Lloyd Hansen in The Gray Man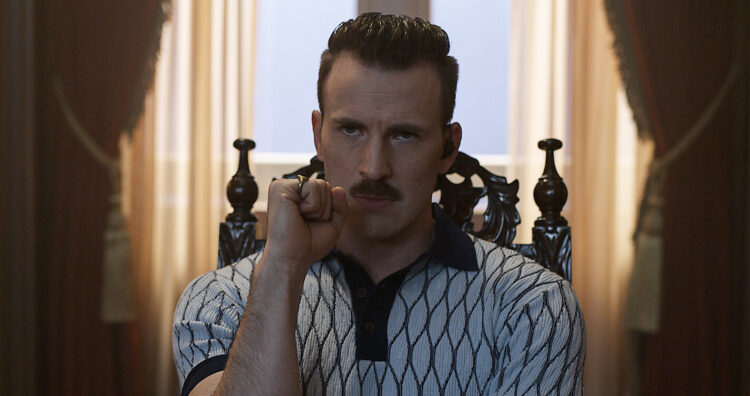 In The Gray Man, Evans takes on the role of Lloyd Hansen, a CIA operative pitted against a former colleague. Contrary to his usual savior persona, we saw him take on the role of a villain in The Gray Man — and being cast opposite Ryan Gosling, the movie was quite an eye-candy for the audiences. His role as Lloyd Hansen was nuanced and dynamic. Chris Evans brought a compelling blend of intensity and complexity to the character of Lloyd Hansen — further expanding his repertoire and continuing to surprise audiences with his talent.
7. Ransom Drysdale in Knives Out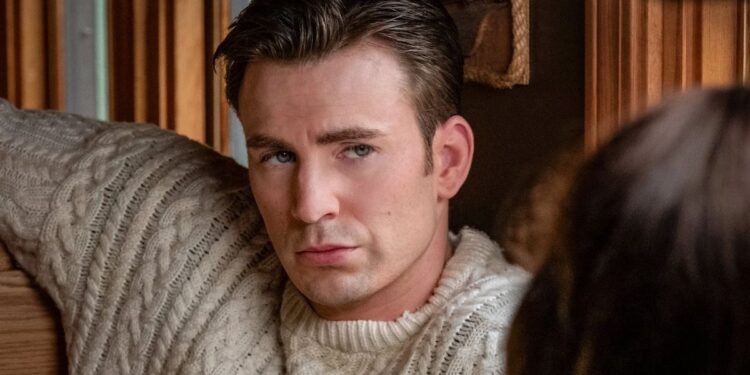 In Knives Out, Chris Evans portrays Ransom Drysdale, a black sheep in his affluent family. This role offered Evans the opportunity to step away from his Captain America image. His performance, brimming with wicked charm and deceptive cunning, is a delightful deviation, revealing his talent for playing multi-dimensional characters.
8. Adam in Ghosted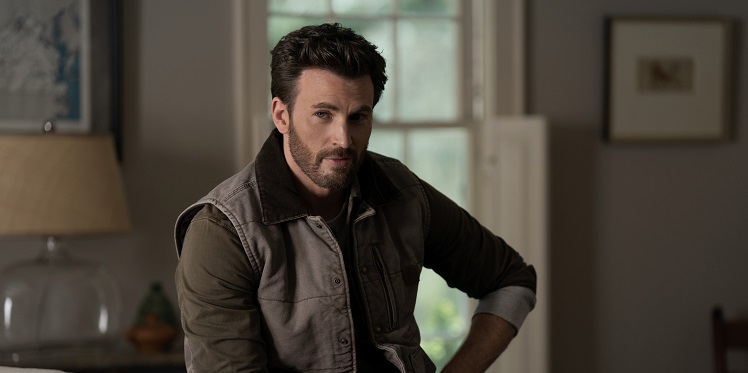 Ghosted presents Evans in an entirely new light. Here, he brings to life the role of Adam, an operative entangled in a world of espionage and intrigue. Evans' portrayal is a masterclass in building suspense and showcasing emotional range — providing a thrilling viewing experience. His adeptness at managing action sequences with dramatic depth in Ghosted cemented his acting prowess in the eyes of the audience yet once again.
9. Kyle in The Perfect Score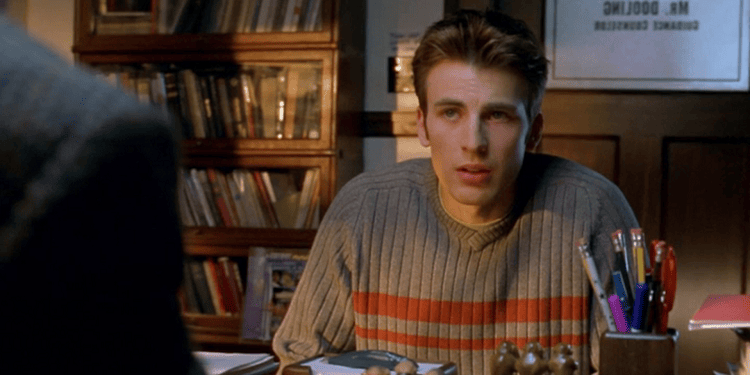 In The Perfect Score, Evans plays the role of Kyle, a high school student devising a plan to ace the SATs. This early role in his career highlights his ability to deliver comedic lines with precision while capturing the spirit of adolescence with authenticity. It's a testament to Chris Evans' versatility, demonstrating his knack for moving effortlessly between genres.
Tell us what's wrong with this post? How could we improve it? :)
Let us improve this post!