Though he was born Bradley Darryl Wong in San Francisco, California, Wong is of Chinese descent. BD Wong found his love and passion for acting in High School. He loved to participate in school plays, something he continued with after graduating from San Francisco State University.
He made history in theater after playing Song Liling in David Henry Hwang's play M. Butterfly (1988–1990). Wong became the only actor to receive a Tony, Drama Desk, Outer Critics Circle, Theatre World, and Clarence Derwent Awards with the same role. In television, Wong's most-prominent role in recent times is playing Whiterose in the drama thriller Mr. Robot (2015–2019). Beyond theater and television, Wong has delivered exceptional performances in film. Here are BD Wong's 10 Best Movies.
1. Mystery Date (1991)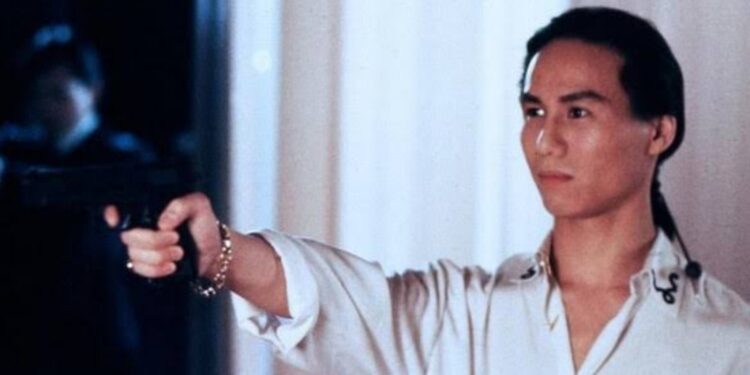 Movie audiences of the early 90s may recognize BD Wong from his supporting role in Mystery Date (1991). Wong played James Lew, one of the villains in the movie. No stranger to playing the villain, Wong delivers the role with some comic twist. Mystery Date revolves around a case of love and mistaken identity. Dressed up as his older brother Craig McHugh (Brian McNamara), Tom McHugh (Ethan Hawke) finally goes on a date with a neighbor, Geena Matthews (Teri Polo), whom he's been crushing on.
While this brings him closer to finding love with Geena, he also attracts all of Craig's misfortunes. Craig and Wong's character, Lew, have a deal that has gone awry. Mistaking Tom for Craig, he chooses to hold Geena hostage for leverage. Unsurprisingly, as the dark comedy progresses, Lew happens to have two assistants named Ben and Jerry. Although the movie bombed at the Box Office and was mostly panned by critics, it is one of Wong's earliest top performances in film.
2. Father of the Bride (1991)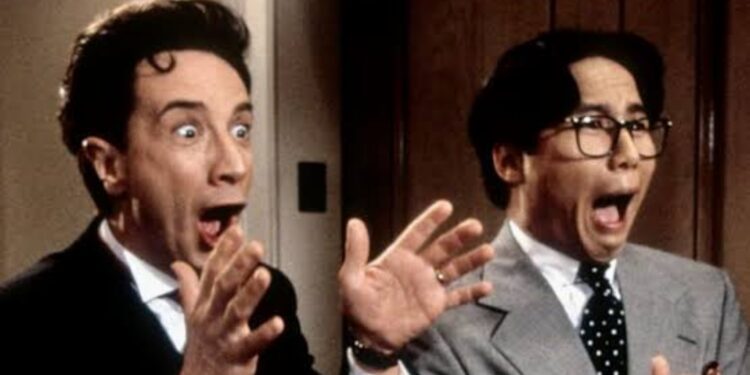 Hollywood's propensity for movie remakes does not always go according to plan. However, the 1991 Father of the Bride did justice and more to its original 1950 film. While both a critical and commercial success, two characters that stood out (besides its lead cast) were Franck Eggelhoffer (Martin Short) and his assistant Howard Weinstein (BD Wong). Besides pushing to have swans, moving the entire furniture, and driving George Stanley Banks (Steve Martin) crazy, Howard played a key role in securing the swans and "cheaper chicken."
3. Men of War (1994)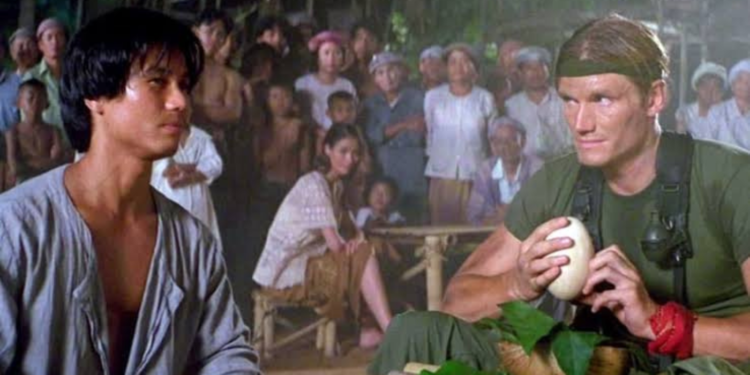 Away from comedy, BD Wong starred in Perry Lang's action film Men of War as Po. The Dolph Lundgren-led cast has Wong playing a native of the island who acts as a translator for the mercenaries and his people. Arguably one of Dolph Lundgren's underrated action films, Men of War (1994), follows a group of mercenaries charged to convince island natives to abandon their island.
Lundgren's character, Nick Gunar, soon falls in love with their culture and a native. He switched allegiance to protect the natives from big corporations hiring them to exploit the island's resources. Always in a class of his own, Wong delivers an amazing performance for a supporting cast.
4. Seven Years in Tibet (1997)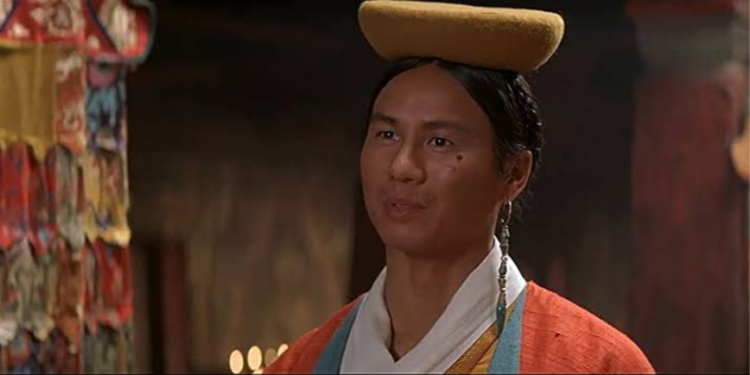 BD Wong portrayed Ngapoi Ngawang Jigme, a Tibetan senior official, in the biographical war film Seven Years in Tibet (1997). Wong starred alongside Brad Pitt, who portrayed the Austrian mountaineer Heinrich Harrer. While the movie follows the capture and escape of Heinrich Harrer and Peter Aufschnaiter, it also focuses on the tension between the Communist government of China and Tibet. While there are notable differences between the movie and its source material (a biographical travel book by Heinrich Harrer), Wong's portrayal of Jigme and the Tibetan culture adds to the movie's positive reviews.
5. Slappy and the Stinkers (1998)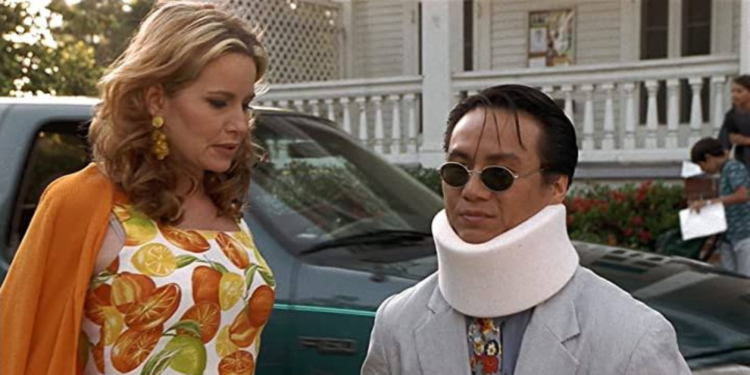 Slappy and the Stinkers (1998) is one of a few films where BD Wong plays a lead role. Wong is cast as Morgan Brinway in the direct-to-video family adventure comedy. Slappy and the Stinkers will easily resonate with audiences that are fans of kid-mischief movies. Brinway is an uptight, strict headmaster of Dartmoor Academy private school. Besides trying to introduce opera appreciation at the school and keep things in order, Brinway has to deal with five mischievous kids he calls "The Stinkers."
6. Mulan (1998)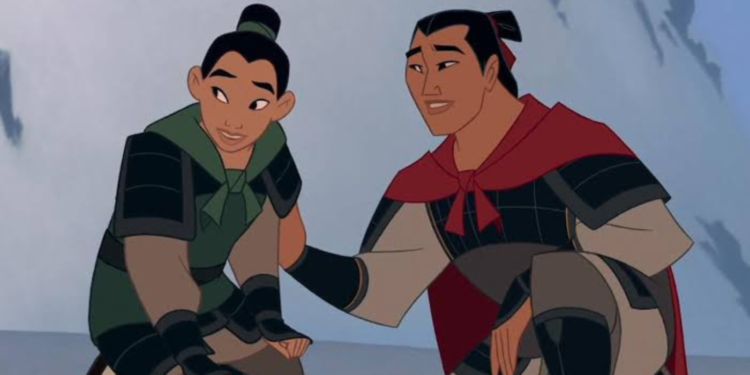 Mulan (1998) is BD Wong's second voice role in the film, after voicing Cockroach in Joe's Apartment (1996). Wong voiced the character of Captain Li Shang in the English version of the Walt Disney animated Musical – a similar role voiced by Jackie Chan in the film's Chinese dub. Captain Li Shang trains Mulan and the other recruits against the Huns. Mulan became one of Disney's most popular and successful animation films. Wong reprised the role in its direct-to-video sequel, Mulan II, again lending his voice to the character.
7. White Frog (2012)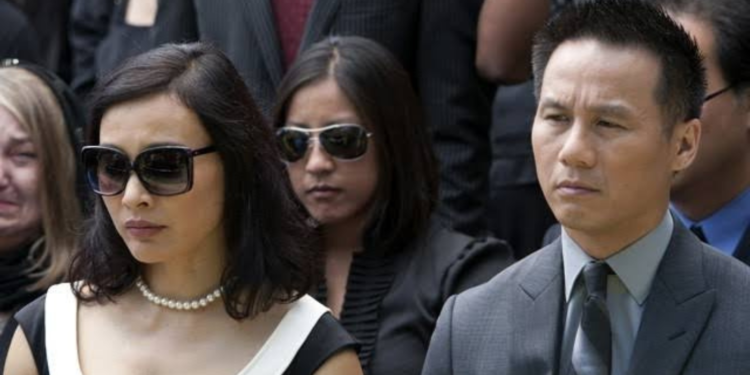 White Frog (2012) is Quentin Lee's coming-out comedy-drama, with BD Wong playing the Young's patriarch. The movie follows Nick Young's journey to step in the shoes of his deceased perfect older brother, Chaz Young. As the storyline progresses, Nick discovers his perfect older brother has kept a secret from the family. As he struggles to reconcile memories of Chaz with his discovery of him being gay, Nick is left with no choice but to defend his brother and his memory. Nick confronts and defends Chaz's sexuality to their uptight parents, Oliver and Irene Young (Joan Chen).
8. Focus (2015)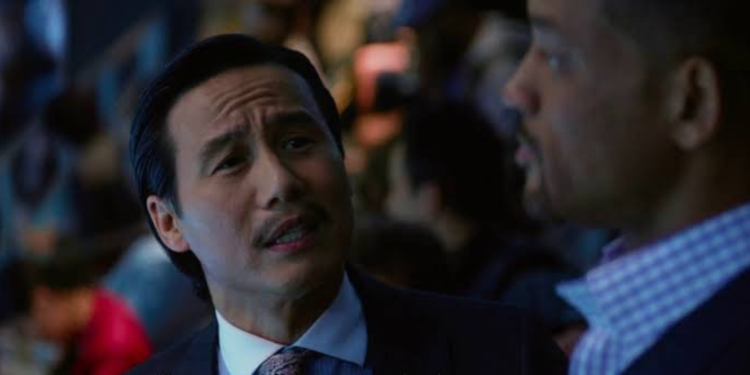 BD Wong starred alongside Will Smith and Margot Robbie in the crime comedy-drama Focus (2015). Wong played Liyuan Tse, one of the conned marks of Nicky Spurgeon (Smith). As a gambler, Tse is enticed to wage bets against Nicky at the Super Bowl XVII. Nicky won millions in bets with what seemed like a reckless game of gambling, to the awe of his apprentice Jess Barrett (Robbie). Although a supporting character, Wong's performance remains one of the film's highlights.
9. Bird Box (2018)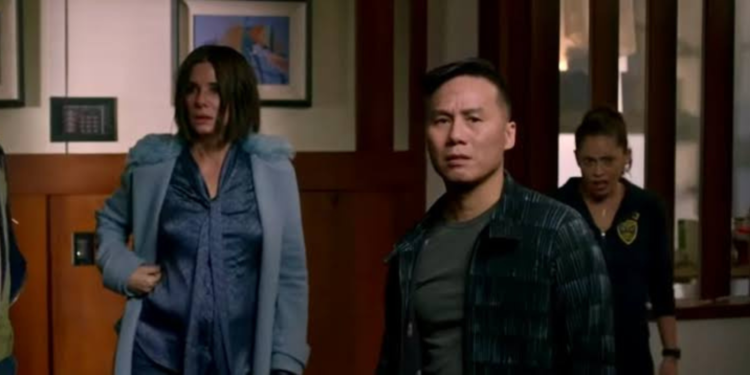 In what many film audiences believed to be an oversaturated post-apocalyptic horror genre, Netflix's Bird Box (2018) stood out with its screenplay. Unsurprisingly, it became the most-watched movie on the streaming platform within 28 days of release. Bird Box, an adaptation of Josh Malerman's novel of the same name, had its cast led by Sandra Bullock. Although BD Wong played a minor role as Greg, the character's sacrificial death helped build the film's suspense and thrill.
10. Jurassic Film Franchise (1993, 2015, 2018, 2022)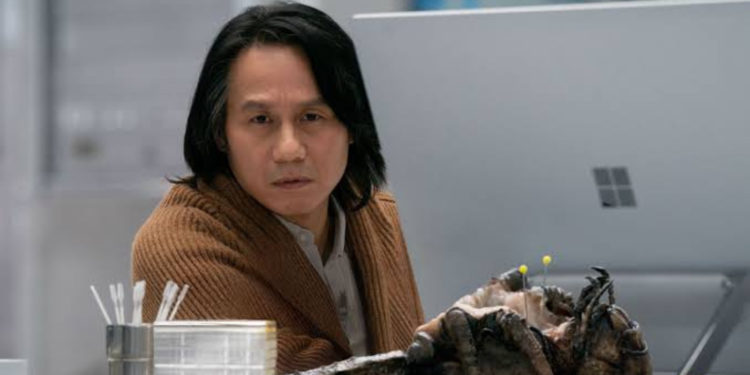 The movies in the Jurassic franchise make up BD Wong's highest-grossing films. Wong was cast as Dr. Henry Wu in the first installment of Jurassic Park (1993). Dr. Wu is the lead geneticist for the dinosaur theme parks. Although Wong did not reprise his role in Jurassic Park's sequels, he was brought back in 2015 for the first installment of the Jurassic World trilogy. Jurassic World is set in a timeline 22 years after the events of Jurassic Park but shares the same fictional location. BD Wong reprised his role as Dr. Wu in Jurassic World: Fallen Kingdom (2018) and Jurassic World Dominion (2022).