Martin Short is a Canadian-born comedian, actor, writer, and producer who has been making audiences laugh for over four decades. He gained fame on SCTV and Saturday Night Live, creating iconic characters like Ed Grimley and Jiminy Glick. Even more, he's a talented actor and prolific voice actor with memorable roles in films and TV shows like Father of the Bride and The Cat in the Hat Knows a Lot About That!
Short has been honored with several awards for his contributions to the entertainment industry. Some of them include a star on the Hollywood Walk of Fame and an induction into the Order of Canada. He's also known for his philanthropic work, particularly in support of cancer research and treatment. Besides all this, there's more to the star, so here are a few facts about him.
1. Martin Short Has Faced Many Tragedies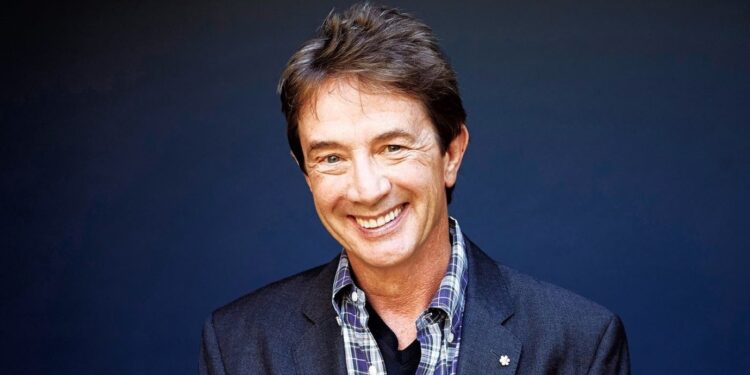 The Canadian icon's life has been marked by significant personal losses. The actor lost his older brother, David Short, in a car accident when he was only 12 years old. He then suffered the loss of both his parents when he was just 21 years old. More specifically, his mother passed away from cancer, and this was followed by his father's death two years later. Despite these losses, Short continues to find joy in his work and has become a role model for his ability to channel grief into positivity.
2. He Didn't Enjoy His Time On Saturday Night Live
Short may be a comedy legend, but his time on Saturday Night Live wasn't all sunshine and rainbows. Despite skyrocketing to fame after his stint on the show in 1975, Short found the demanding live production schedule quite grueling. It was a far cry from the more relaxed, pre-recorded atmosphere of his other gig on SCTV. So when the show's producer Lorne Michaels offered him the chance to return as the sole player for the 1985-86 season, the master of ceremonies turned him down.
3. Martin Short Has Written A Memoir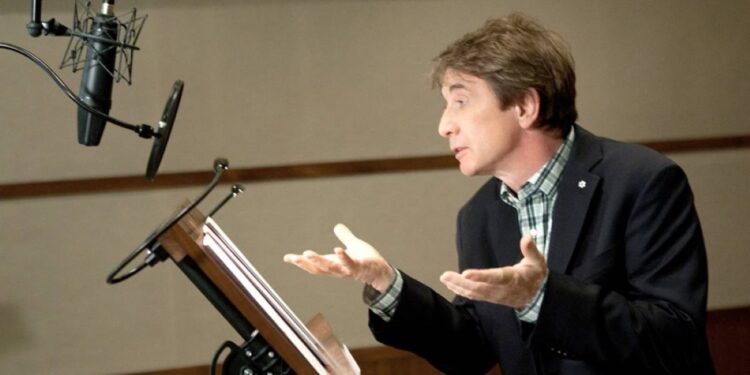 His memoir, "I Must Say: My Life as a Humble Comedy Legend," was published in 2014 and chronicles his life and career in the entertainment industry. Short shares humorous anecdotes from his childhood and his time on SCTV and Saturday Night Live in the book. He also talks about his experiences working with other Hollywood legends.
4. He's A Member Of The Order Of Canada
In recognition of his contributions to the entertainment industry and his charitable work, the comedian was appointed as a member of the Order of Canada in 2019. This prestigious honor is given to Canadian citizens who have made significant contributions to their country and beyond in various fields. Needless to say, that's a notable achievement in any circle.
5. He Lost His Wife To Cancer
The actor's personal life has its share of joys and sorrows. In 1980, he married Nancy Dolman, an actress, and singer he met while performing in a production of Godspell. The couple adopted three children together and were known for their strong and loving relationship. However, in 2010, tragedy struck when Dolman passed away from ovarian cancer at the age of 58. Short has since spoken candidly about the profound impact of his wife's death on him and his family.
6. Martin Short Loves Being A Grandfather
The Broadway performer's daughter, Katherine Short, has two children, a son and a daughter, whom Short adores and often speaks about in interviews. In fact, the master of impressions has said that becoming a grandfather has been one of the greatest joys of his life. He cherishes every moment he gets to spend with his grandchildren.
7. He Knows How To Stay In The Game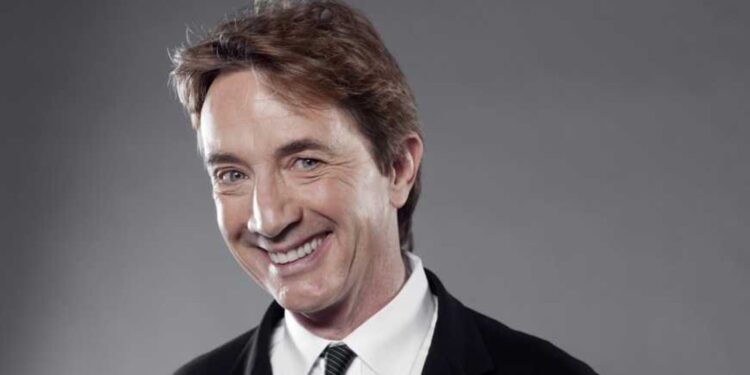 In an old interview, the entertainer talked about loving his audience. While he doesn't do extended tours, Short makes sure he performs a few shows here and there. For him, it's all about keeping himself fresh and sharp. "The more you don't do something, the rustier you become," he explained.
8. He Aspired To Become A Social Worker
The Emmy Award winner's journey to becoming a comedic icon was a bit unconventional. Before pursuing a career in entertainment, Short attended McMaster College in Ontario to study social work. Although he initially intended to become a doctor, Short soon realized he wasn't interested in the sciences. Despite this change in direction, he has always spoken highly of his time at McMaster and even received an honorary doctorate from the university in 2001.
9. Routine Bores Martin Short
One has to take on fresh challenges to feed the creativity, and Short is the perfect example. As he revealed in a 2013 interview, "The thing that I try to avoid is anything that is long-term–a long run of something, a long tour of something, involvement in a sitcom that requires me showing up every week. I'm 62 now. I've been doing this for 40 years, and what's appealing to me is making it very eclectic. It keeps me more interested than just doing one thing,".