Born on December 18, 1963, in Shawnee, Oklahoma — William Bradley Pitt, better known as Brad Pitt, has crafted an exceptional legacy in Hollywood. He has starred in several blockbuster films that have yielded impressive box-office returns. Beyond his thriving acting career, Pitt also boasts significant income from Plan B Entertainment, investments, and royalties. Plan B Entertainment is a film production company he co-founded with Jennifer Anniston, his ex-wife. Needless to say, there are tons of Brad Pitt movies out there.
This business venture has backed numerous critically acclaimed films, amassing wealth and prestige for the award-winning actor. Additionally, his real estate investments reflect his savvy business acumen. But is it all about the money, or is there more to Brad Pitt's success? Well, the answer might just surprise you. Let's dive into his world, exploring top-grossing Brad Pitt movies and the fascinating journey behind these numbers. Let's begin, shall we?
1. World War Z: $540 million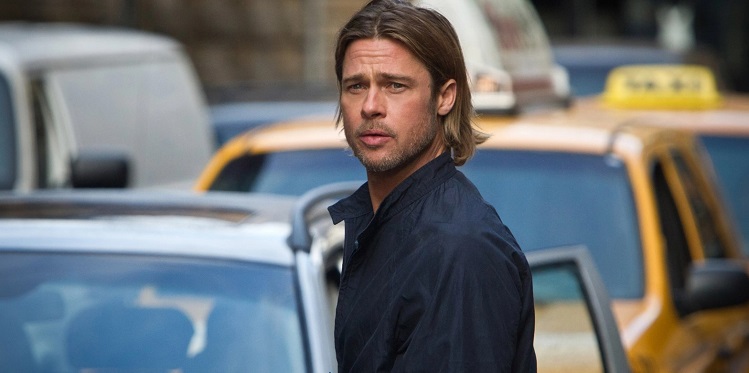 Brad Pitt's intense performance in World War Z captivated audiences, raking in a staggering $540 million at the box office. But what makes this film stand out from the crowded zombie genre? Could it be the heart-pounding action sequences or Pitt's ability to anchor the story amidst the chaos? Whatever it may be, one thing's for sure: World War Z showcases Pitt's versatility as an actor, proving that he can excel in both blockbuster spectacles and character-driven narratives.
2. Troy: $497.4 million
With its epic scale and star-studded cast, Troy earned an impressive $497.4 million worldwide. Pitt's portrayal of the mythical hero Achilles brought a magnetic charisma to the screen. But what truly made his performance shine? If we have to, we'll either bet on his chiseled physique or his ability to convey Achilles' internal conflicts. Either way, Pitt's presence in Troy elevated the film — leaving audiences in awe of his commanding screen presence.
3. Mr. & Mrs. Smith: $478.2 million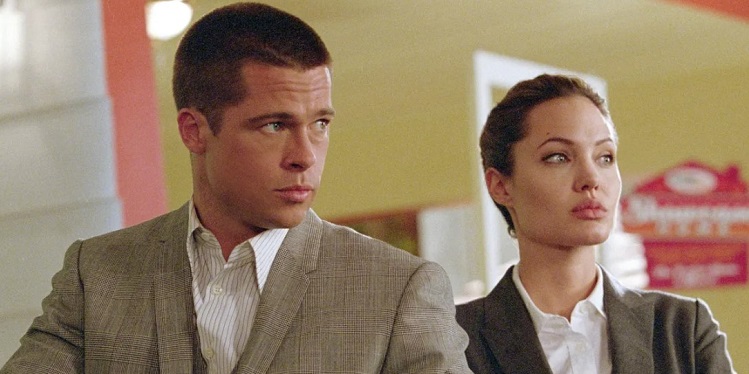 Combining action, romance, and the sizzling chemistry of Brad Pitt and Angelina Jolie, Mr. & Mrs. Smith became a global hit and made over $478.2 million at the box office. The secret behind its success? The electrifying on-screen dynamic between Pitt and Jolie and, of course — the thrilling blend of humor and high-octane action goes without saying. Brad Pitt's performance in this espionage-filled adventure showcased his impeccable action sequences, comedic timing, and undeniable star power.
4. Ocean's Eleven: $450.7 million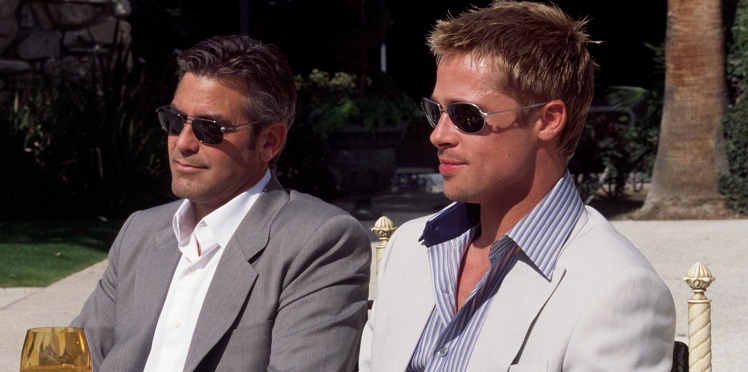 As part of the star-studded ensemble in Ocean's Eleven, Brad Pitt helped generate a cool $450.7 million at the box office. What sets this heist film apart from others is the slick and stylish direction and the effortless camaraderie among the cast. One thing is clear: Pitt's charismatic portrayal of Rusty Ryan added a magnetic charm to the film — leaving audiences craving for more of his suave and calculated role.
5. Once Upon a Time… in Hollywood": $374.3 million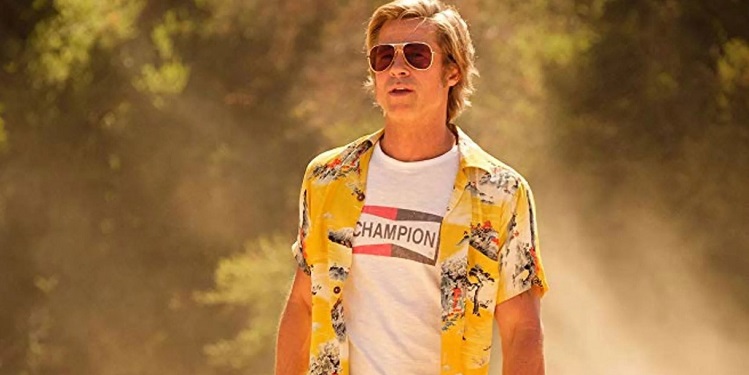 Quentin Tarantino's love letter to the golden age of Hollywood, Once Upon a Time… in Hollywood, was released in 2019 and garnered over $374.3 million worldwide. Pitt's performance as Cliff Booth, a laid-back stuntman, earned critical acclaim and showcased his ability to embody nuanced characters. The movie had a rich cast, featuring Leonardo Di Caprio, Margot Robbie, and the OG Al Pacino. So what exactly made Pitt's portrayal so mesmerizing? His seamless blend of charm and vulnerability. Once Upon a Time… in Hollywood proves that Pitt's artistry transcends mere box office numbers.
6. Ocean's Twelve: $362.7 million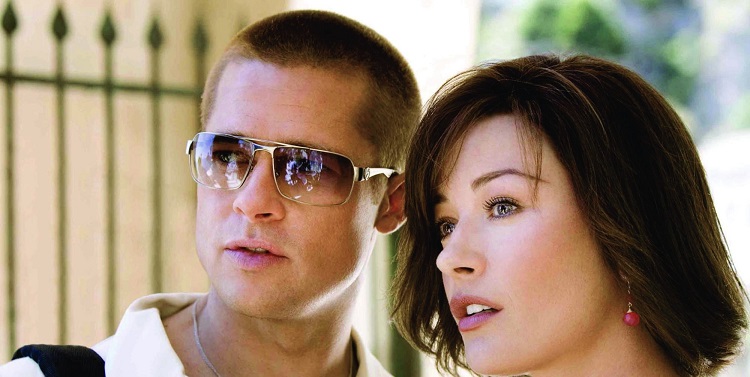 Reuniting with the star-studded cast, Brad Pitt's return as Rusty Ryan in Ocean's Twelve contributed to its box office success of $362.7 million. The sequel to Ocean's Eleven maintains its stylish allure and clever heist plot. Pitt's effortless charisma and his ability to bring depth to a seemingly laid-back character are praisable. His magnetic presence adds another layer of coolness to this high-stakes caper. Needless to say, the credit for success has to be divided among other cast members that, include George Clooney, Julia Roberts, Catherine Zeta-Jones, Vincent Cassel, and more.
7. The Curious Case of Benjamin Button: $335.8 million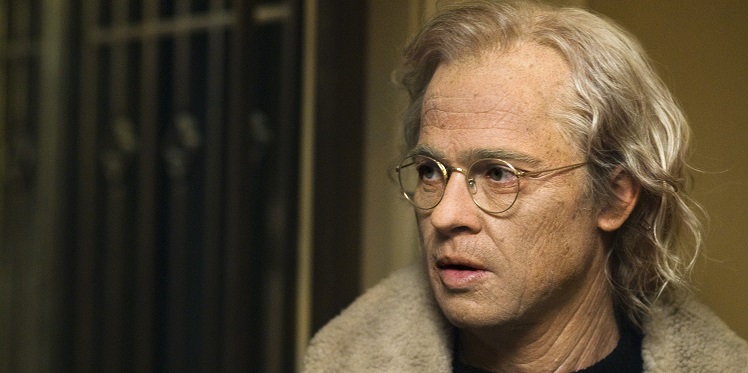 As far as Brad Pitt movies go, this one is a great one. In the visually stunning The Curious Case of Benjamin Button, BPitt's portrayal of the enigmatic Benjamin Button earned critical acclaim and amassed $335.8 million worldwide. Pitt's ability to embody the aging-reversal character with poise and vulnerability is truly remarkable. It's exactly what makes his performance so captivating. The delicate balance of melancholy and hope that Pitt brings to the screen is to die for and makes us ponder over the nature of time and the beauty of life.
8. Ocean's Thirteen: $311.3 million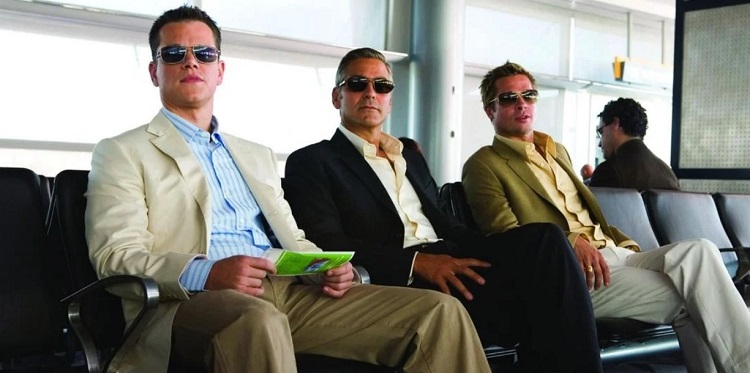 Returning for the third installment of the Ocean's franchise, Brad Pitt's reprisal of Rusty Ryan helped Ocean's Thirteen generate $311.3 million at the box office. Pitt's magnetic presence and undeniable chemistry with the ensemble cast contribute to the film's charm. Needless to say, Brad Pitt's portrayal of Rusty Ryan continued to add to the vibe that defines the Ocean's series.