With over 20 contestants from various Netflix reality shows paired up to compete for a compatible partner, Dom and Georgia emerged as The Perfect Match in Season 1 of the reality dating series. Winning the competition was a surprise for the two, especially in view of Joey Sasso's proposal to Kariselle Snow during the final episode. Sasso and Snow are no longer a couple. They called off their engagement as they grew apart after leaving The Perfect Match tropical villa. This is also true for the other top contenders, Shayne Jansen and Chloe Veitch who parted ways after filming the show.
The series created by Chris Coelen has been greenlit for a second season. While fans eagerly await another installment of matchmaking in a tropical paradise, none of The Perfect Match Season 1 couples are together, including the winners, Dom and Georgia. Dom Gabriel from Toronto, Canada, initially competed in Season 6 of The Mole, whereas Georgia Hassarati from Brisbane, Australia, finished third in Season 3 of Too Hot to Handle.
Dom and Georgia Broke Up Shortly After The Perfect Match's Finale
Dom Gabriel and Georgia Hassarati met on the set of the Netflix dating show, wherein the former was initially matched with Francesca Farago and the latter with Chase DeMoor. Dom was quite excited to form a romance with Farago, but he couldn't establish a connection with her as she was more interested in Damian Powers from Love Is Blind. He eventually moved on from Farago after Georgia approached him for a match-up. This marked the beginning of the Dom-Georgia relationship.
Although the genuineness of Dom and Georgia's bond was questioned, they got along so much that their fellow cast members picked them as the perfect match. Winning the competition earned them an all-expense paid vacation to any destination. But then, they broke up immediately after the show without utilizing their vacation prize. The Perfect Match couple initially claimed the distance between them was the reason for their separation, but there seems to be more to it than that.
Confirming their break up, Dom described Georgia as a beautiful soul, adding that the distance between them made it hard to continue dating after the show. "…She's from Australia, I'm from Canada… we tried our best to make it work and keep in contact," he said. Georgia expressed a similar sentiment about the failed relationship. "We tried to see how it go, and it just, unfortunately, didn't work out," she told People. The Too Hot to Handle alumna further explained that the connection was no longer there after the show. "We were just both in very different situations, and we're both from so far away from each other," she said.
Georgia Allegedly Cheated On Dom With Harry Jowsey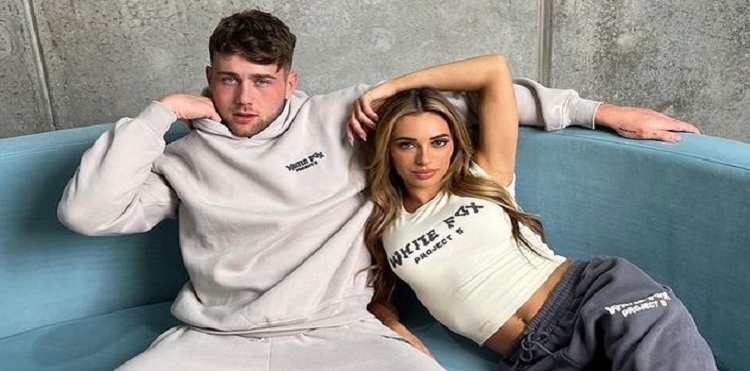 Georgia Hassarati began dating Harry Jowsey from Too Hot To Handle immediately after The Perfect Match. This lends credence to the claims suggesting she left Dom for Jowsey. Dom and Georgia initially convince The Perfect Match fandom that their break up was a mutual decision, but they had a dramatic fallout when Georgia's relationship with Jowsey came to light. In an interview with toohotnetflix, Dom said he was blindsided: "We were together, and she had to go do a certain podcast. The podcast came out, and the title… was Georgia and Harry Jowsey Fall in Love." However, Georgia has maintained that she only started dating Jowsey after ending things with Dom.
Even though Jowsey stated they were intimate the day they filmed the podcast, Georgia insists this was not so. She shared on The Viall Files podcast that she and Dom called off their relationship immediately after the show because the spark wasn't there in real life. Adding that he was moving too fast for her, she accused Francesca Farago of making Dom believe she cheated with Jowsey. "You let the one person that messed with me and you the whole time and really didn't have any respect for me or you manipulate you again after the show," she said.
"When me (sic) and Harry pursued any kind of romantic relationship, I had ended everything with Dom…the relationship we had prior to me going on that podcast was going to end. It was not in a good place," she explained. While Farago is yet to retract her claims of Georgia cheating on Dom with Jowsey, Georgia countered that she only dated Dom for a day. She said they broke up the same day he asked her to be his girlfriend because he didn't disclose that Ines Tazi from The Circle France was in love with him. Meanwhile, Jowsey told Page Six in August 2022 that his relationship with Georgia had been challenging. The two are no longer together since June 2023.
Georgia Accused Dom Of Dating Ines Tazi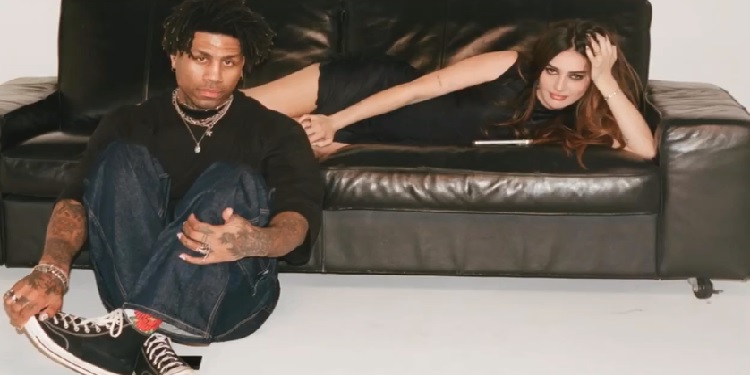 Dom and Georgia have moved on from their relationship, but they are yet to agree on what led to their break up. While Dom insists Georgia pulled the plug on the relationship, the Too Hot to Handle star contends that their spark fizzled out in the real world. Even after sharing their private conversations online, the former couple would only agree that distance contributed to their break up. Following Dom's claim about his Perfect Match partner and Harry Jowsey, Georgia accused Dom of dating Ines Tazi after they left the show.
According to Georgia in an Instagram Story, Dom went out with Tazi, who had proclaimed her love for him on the Netflix show, the same night she filmed the podcast with Jowsey. "I came back to our hotel after that podcast. You conveniently left out that you were at dinner with Ines that night… (you) didn't mention you two were in contact continuously post-show either? And are dating now?" Reacting to that, Dom stressed he was single. The Mole alumnus clarified that the dinner wasn't only with Tazi; but with fellow The Perfect Match star Zay Wilson and some of the show's producers.
Tazi denied dating Dom in an Instagram post, asserting that her relationship with him is platonic. But then, the two have been spotted together several times in public. For instance, they attended a Super Bowl party together in February 2023. Later in April, they shared a picture-slide video of themselves with The Beatles' song, "Do You Want To Know A Secret," playing in the background. The video came with a caption that asks: "What would our fragrance be called?" If the two are dating, they are yet to specify it.